Digital marketing has become an indispensable part of businesses today.
But spending too much time on digital marketing might seem daunting or tedious to many. After all, like every other form of marketing, even digital marketing requires you to put in plenty of effort.
Moreover, digital marketing is vast. It's not just one type of marketing. From blogs equipped with keywords to Instagram posts with hashtags, from personalized emails to banner advertisements on the browser, everything you see is a part of digital marketing.
This can often make it a little difficult for businesses to manage their other tasks, especially when there is already a lack of resources. Thankfully, there are now several digital marketing tools that are available in the market. You can find a plethora of tools for each of the marketing operations.
This makes it a little easier to perform digital marketing, without letting it turn into a burden.
You can find a comprehensive list of tools that you must have to make your life easy and convenient below.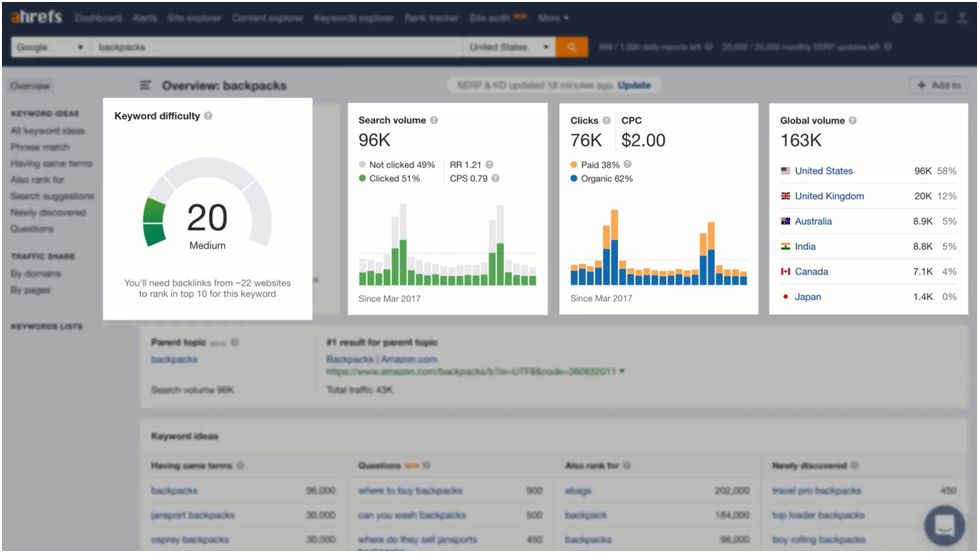 https: //ahrefs.com/keywords-explorer
Search engine optimization is perhaps the most widely used and crucial aspect of digital marketing. It is through optimizing your websites for the search engines that you take a step towards ranking better on the SERPs.
Every day you are not ranking, you are losing out on customers. There are different elements that combine to form a strategy for SEO including keywords, backlinking, page speed, responsiveness, and more.
There are tools that are now available in the market that make SEO easy. You have a tool to find out the best keywords and a free backlink checker to help you find quality websites for link building.
Ahrefs is one of the best SEO tools. It helps optimize your website, finds relevant keywords, analyzes competitor websites, and even tracks your website's rank.
https://www.youtube.com/watch?v=L12e9XhXSpY
Email marketing is ideal to build and nurture customer relationships. It is also a great way to promote your products or create a buzz around new launches.
Moreover, emails are a great part of the lives of working professionals especially. Thus, email marketing has proven to be an excellent marketing tool for B2B brand communications.
But email marketing is often performed on a mass level. Does it mean that you need to send thousands of emails individually and spend hours on them? Nope. There are tools where you can not only schedule your emails but also personalize each and every email that you send out.
One such tool is Sendinblue. This tool will completely automate your email marketing and save that precious time on your hands.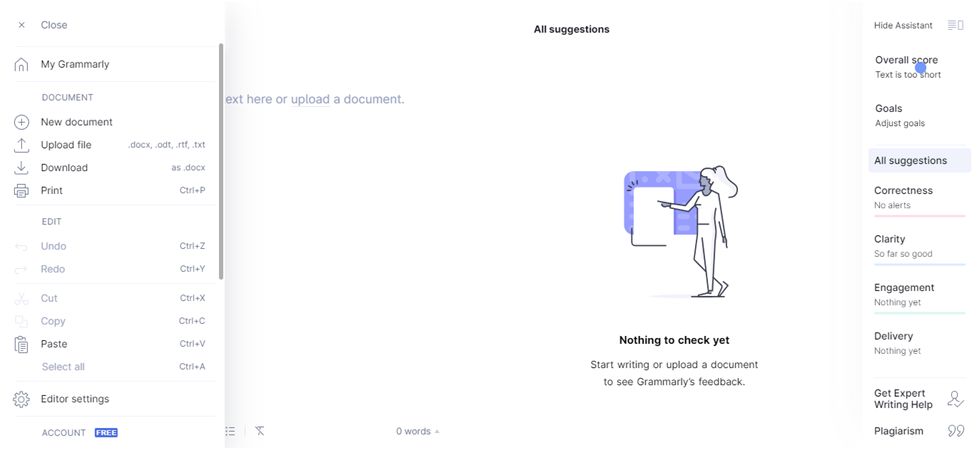 Content marketing trends keep changing. It can often get difficult for businesses to keep up, thanks to the extensive number of tasks they need to perform. But there are plenty of tools that keep updating with the trends, making it easier for businesses to be in the present.
Content marketing in itself is an umbrella term. It includes blogs with keywords for your SEO, creating content for social media marketing, and also videos for video marketing among many other. But one thing that's common in it all is content.
And you need to post content that's legible, grammatically correct, and free of any spelling errors. Even the minutest of the issue can often drift your customers away.
One of the best tools that can help keep your content in check is Grammarly. You can even select the dialect that you write in and make sure you are always writing according to the audience.
Social media marketing tools
https://www.youtube.com/watch?v=1LCx10zC72k
Social media platforms are one of the most important platforms to market in today's time. This is especially true for B2C brands. There are around 3.81 billion people that use social media in today's time. You can obviously find your audience on one or another platform.
Even though it is suggested to not target all the platforms, you must still attempt to create your presence on two platforms minimum. Creating different content, and then publishing it at different times (considering there is a right time for every platform) can get a little daunting.
But don't worry. Today, there are tools that you can use to automate and schedule your social media posts for an entire month. All you have to do is create, schedule, and the tool will take care of the rest. You'll have to only focus on building relationships and engaging with the audience. One such tool is Hootsuite.
Social media advertising tools
https://www.hotjar.com/get-heatmaps/
While social media marketing is all about marketing your products or services organically, social media advertising requires you to pay a little extra to the advertiser. The most famous form of paid advertising in the world of digital is pay-per-click.
Paid advertising helps businesses expand their reach and narrow down their target audience. It has been a great way to appear in front of those individuals that have already been searching the web to find a solution for their problems.
Paid advertising is one of the complex forms of digital marketing. There is a lot of research, timings, testing, and analysis that goes behind it. Using the right tools helps make the process more efficient.
Take a heatmap, for example. Your paid ads will only work if the customers actually end up buying something from your page. If it isn't happening, you can first check for the reasons using a heatmap.
A heatmap like Hotjar can actually help you understand what people do and where do they click when they visit the website. You can redesign your landing page and replace your CTA button according to the data you acquire from this tool.
Graphic development tools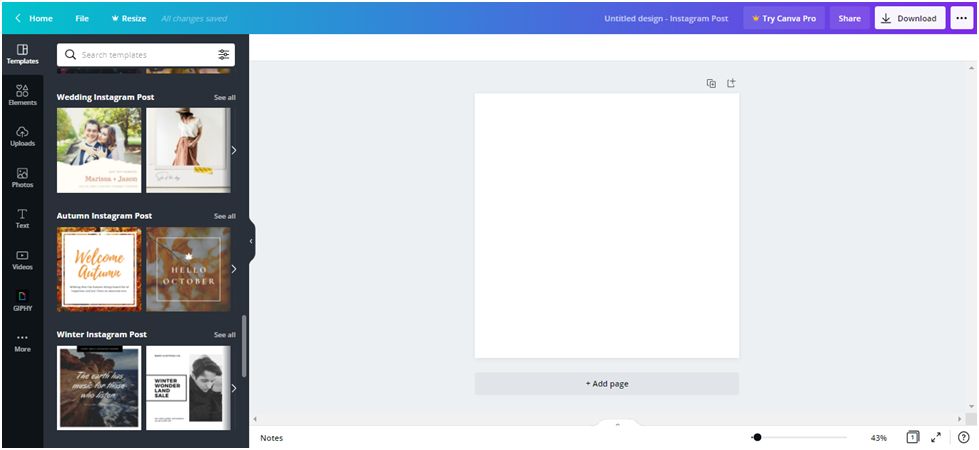 Social media marketing works majorly on visual appeal. Ensuring that your graphics are on point is one of the important factors for you to keep in mind.
It's true that content creation is often a time-consuming task. But it doesn't always have to be.
Today, you have digital tools that make it easy and convenient to create some of the most exciting graphics. You can create templates according to the brand elements and use them as and when you require.
All you'll have to do is change your copy and the image (if adding), and you are good to go. Isn't that exciting? One tool that has gained popularity and has made graphic designing a lot easier is Canva.
Canva is a tool that comes well-equipped with fonts, colors, stock photos, and other additional elements. You even have premade templates that you can just edit according to your needs. Canva has made the lives of social media managers a lot easier. Gone are the days when learning complex tools was a crucial step to becoming a designer.
Conversion optimization tools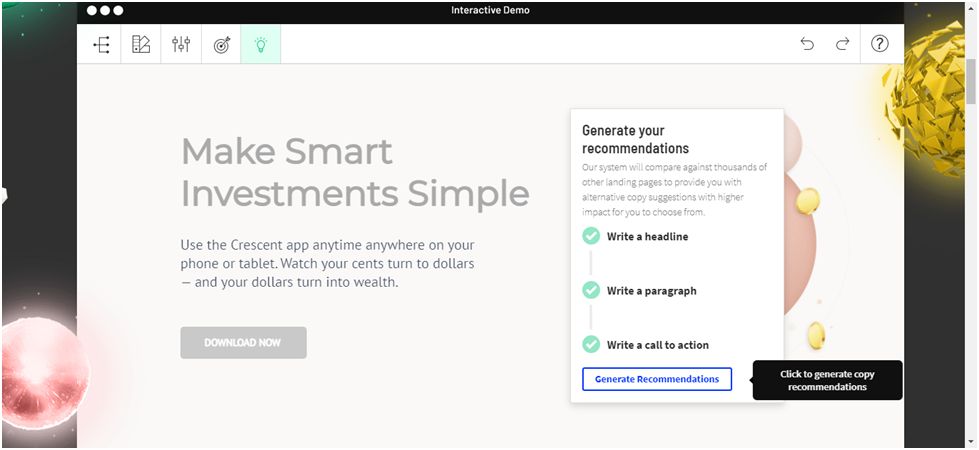 https://unbounce.com/smart-builder-preview/
Conversion rate matters a lot (probably the most) in digital marketing. Conversion is basically when a lead or a prospect lands on your landing page and makes a purchase, it means that a lead was converted. And at the end of the day, we all want to make a sale.
Now, the smallest changes can help you see big differences in your conversion rate. If you experience an increased bounce rate, you must optimize your landing pages for conversion. Even changing the color or the placement of your CTA button can help improve your conversion rate.
One tool that you use for conversion optimization is Unbounce. This tool is perfect to test your landing pages. You can build, edit, and publish your landing page in a jiffy. This tool offers you built-in variant analytics and A/B testing features that you can use to identify which creatives, additional pages, or CTAs are performing better and which aren't.
The best thing about Unbounce is that you don't have to be a designer to be able to use the tool.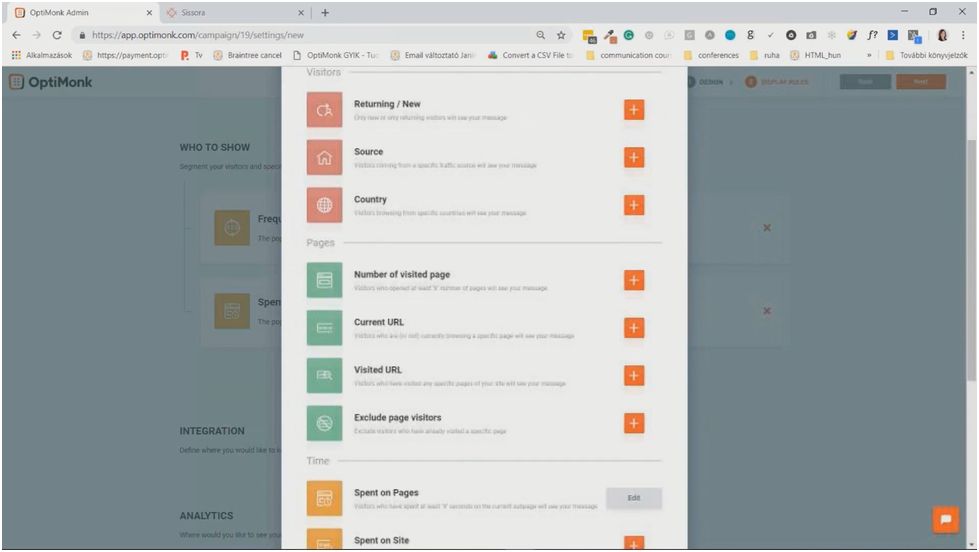 https://www.youtube.com/watch?v=3ePVke-KDBM
Bringing in the desired traffic and then wasting these leads is not really putting your efforts in a good place. When a visitor visits your website and leaves, you shouldn't let them go. Instead, you must find ways to reel them in.
This is where lead capture tools can help you out. These tools are a great way to ensure that your visitors are not going to waste. It helps make sure that they are at least taking some action on the page.
One way to do this is by personalizing your pop-ups on the website. This means that you avoid disruptive pop-ups at all costs. Instead, you opt for behavior-based targeting.
There is a tool called OptiMonk that's perfect for this. You can use this tool to segment your marketing messages and create campaigns based on where your customer is in the buying journey.
Whether it's a first-timer or someone who is coming back, you can target them accordingly instead of a one-size-fits-all approach.
Conclusion
To conclude, we can say that digital marketing might be a vast field with its branches spreading out in different directions. However, thanks to the introduction of several digital tools for different aspects of digital marketing, from social media to content marketing, the tasks do seem a little easier.
These tools help give time to businesses to spend their effort doing tasks that are more crucial for the brand.