"Marketing is no longer about the stuff that you make, but about the stories, you tell." – Seth Godin
In the era of digitalization, the e-commerce industry is changing and pushing business owners to try new things in an order to avoid failures. Digital marketing is an important aspect in the evolution of e-commerce industry that cannot be ignored. An effective digital marketing campaign can serve the needs of any business.
Established brands/companies have a high marketing budget and can easily do eye-pleasing campaigns to lure the audience. On the other hand, for a small business owner, an innovative marketing idea can do the trick to attract new customers while retaining old ones.
You need a clear and defined strategy to market your product effectively. For this, you should know:
Who is your target audience?
What are their needs?
How can your product meet their needs?
Where you can find your target audience?
Which social platform your target audience uses the most?
Online Product Promotion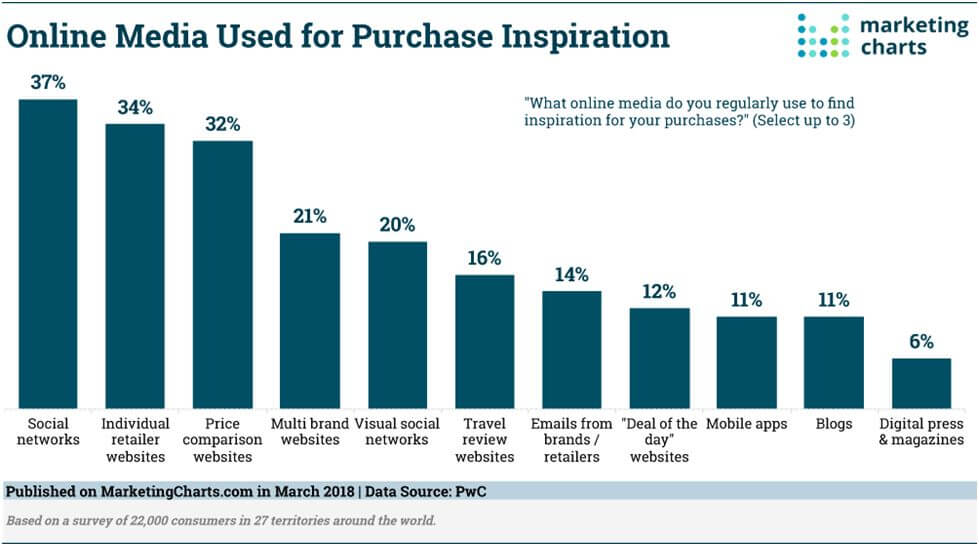 Online product promotion has gained so much popularity over the past few years. According to a study by marketing charts, 37% of online shoppers are influenced by social media for their buying decision. So, entrepreneurs need to promote their products online with effective marketing strategies in an order to capture the interest of the audience.
Following are the latest product marketing trends ruling the ecommerce world:
Social Media Contest
Running a social media contest on sites such as Instagram or Facebook offers a great opportunity to amplify product sales. There are various social media contests conducted by businesses such as like and share on Facebook, tag a friend on Instagram, like and repost on Instagram and many others. Social media marketing is inexpensive and also does not need a hard and fast rule.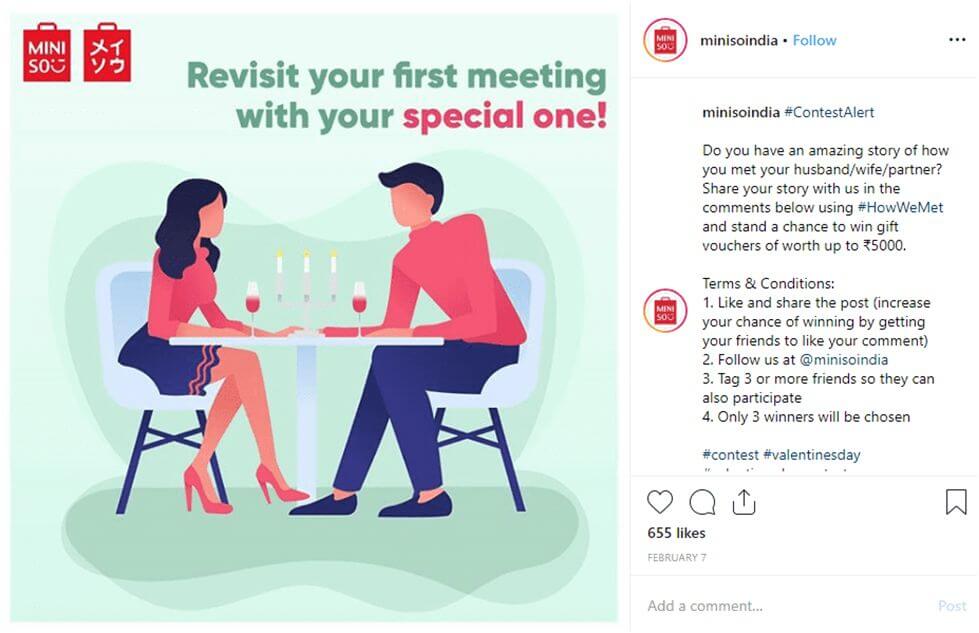 Example-  Miniso, Japan-based designer Brand launched "How we met" contest for Valentine's day on Instagram. It was like and share contest where followers need to tell the story that how they met their partner. Winners will get gift vouchers worth up to INR 5000. This was an amazing idea to attract customers and build a brand reputation in the market.
Video Marketing
A great video marketing campaign educates its viewers with how to videos, expert advice session,  customer testimonials, explainer videos and many more. Youtube offers a great resource for marketing your business on the web. IGTV is another platform like youtube and created a noticeable hype among users.
Example- Nykaa is an Indian e-commerce platform offering beauty and wellness products. Realizing the importance of video marketing, Nykaa owns a youtube channel "Nykaa TV" that offer consumers video guidance for using makeup and skincare products. With their "how to do" videos, consumers are able to choose the right product and use them in the right way.
Use the power of micro-influencers
From celebrities to journalists, micro-influencers can be anyone who spread the word about your products and services through their social channels. Although micro-influencers have fewer subscribers than popular bloggers but they have more trust and close relation with the audience.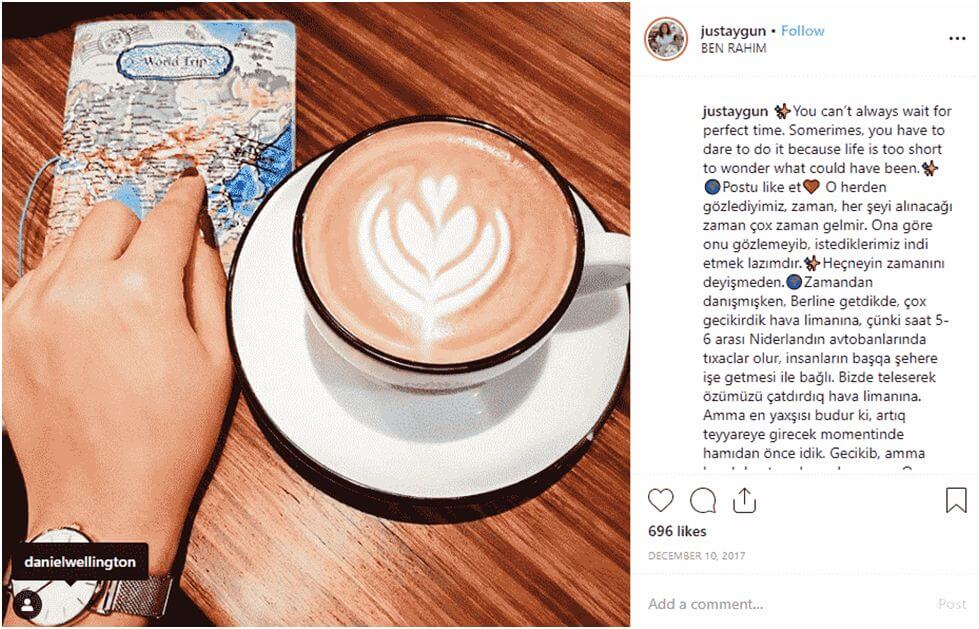 Example- Daniel Wellington- a Swedish watch company collaborated with micro-influencers for one of their recent campaigns. They offered a discount code for some micro-influencers to share it with their followers on Instagram.
Aygun, a Netherland based micro-blogger with around 27K followers promoted Daniel Wellington watches and offered a discount code to her subscribers.
Collaboration with Bloggers
New voices are emerging in the social advertising world every day. So, working with bloggers to promote your products is a great way to meet your marketing goals. If you find a popular blogger who writes about the subject that relates to your product, why not to collaborate?
It will help you in many ways such as engages a new target audience, generate high-quality leads, build trust, and drive conversions.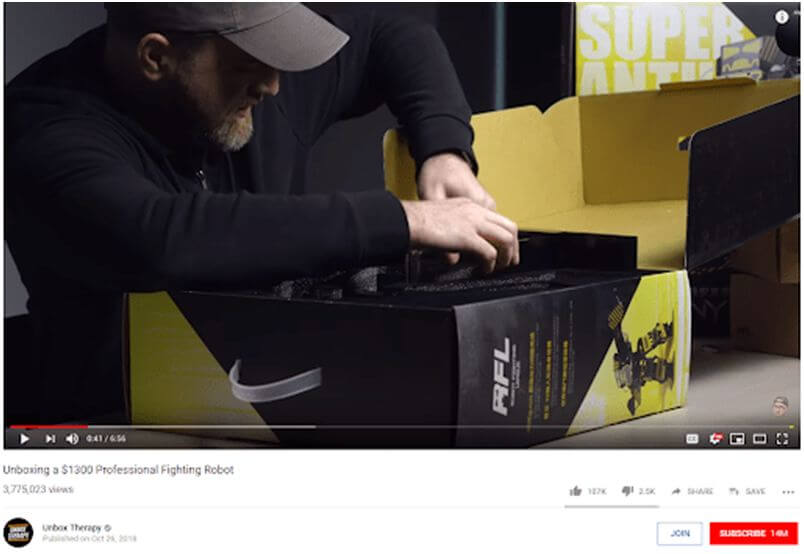 Example-  Lewis Helienstger is a co-founder of the youtube channel "Unbox Therapy". He is the biggest tech blogger with around 13M subscribers. In this video, he is unboxing the professional fighting robot in an order to give a detailed review to his audience.
Augmented Reality
To influence the buyer's shopping decision, augmented reality has become a necessity in this competitive world. With Augmented Reality, users can change color, style, etc of the chosen product. With the help of AR, business owner helps the customer to understand the product in a better way.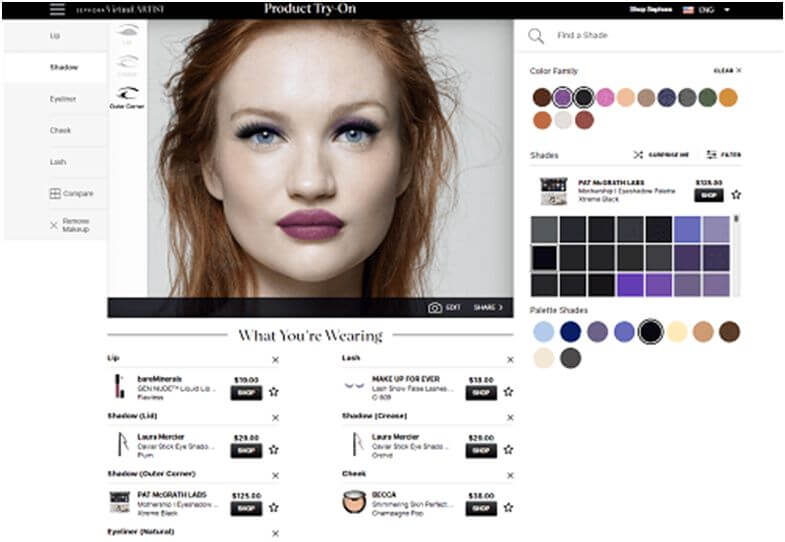 Example-  Sephora is bringing live 3D facial recognition to the existing Virtual Artist feature on its mobile app and website. Sephora's use of Augmented reality helps the user to make a better decision. It encourages tech-savvy consumers to become brand ambassadors and share their AR experience online. With this innovative approach, Sephora had successfully boosted its sales.
Artificial Intelligence
Artificial intelligence is a popular trend in marketing and has become an integral part of digitalization. Many brands are leveraging AI in the form of chatbots and virtual assistance in everyday marketing campaigns. Chatbots or virtual assistance is Artificial intelligence software that interacts with visitors in an informal language with the messenger app.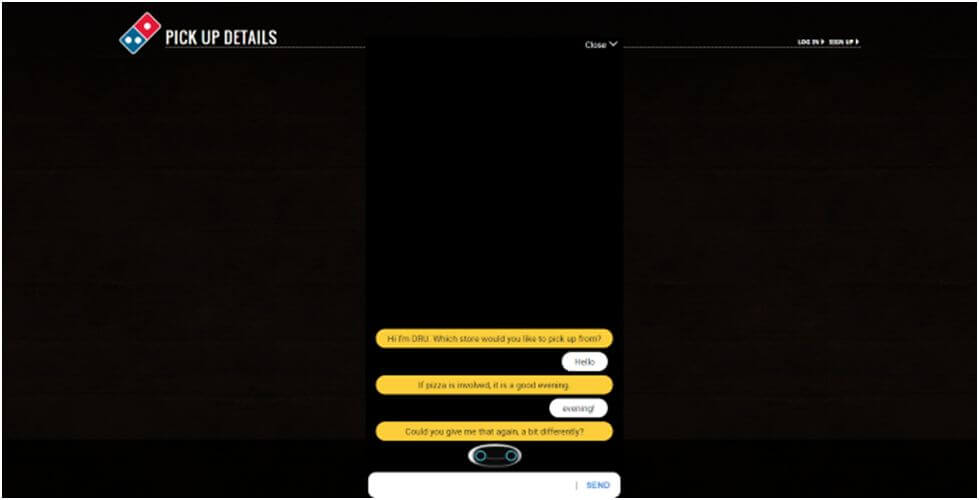 Example-  Domino's is willing to embrace the technological change over the past few years. With Artificial intelligence, it has launched chatbot known as DRU. It helps its customer to order online by asking address and other needed information.
Paid Promotion
A brand needs a constant inflow of consumers to thrive and grow in the industry. Sponsored ads let you market your products to the target audience on various social media platforms such as  Instagram, Facebook, Snapchat or others.  There are various kinds of sponsored ads such as Stories, photos, videos, carousel, collection and within the app ads that help to engage customers and boost sales.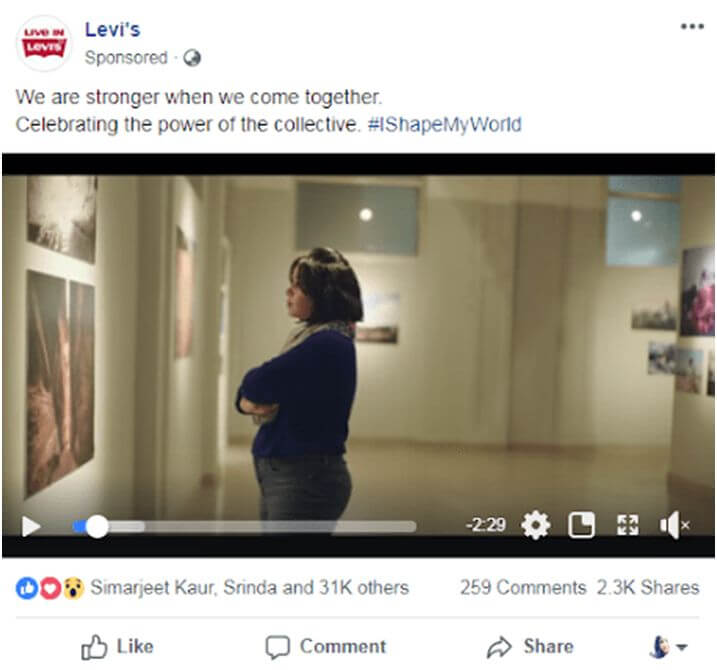 Example-  Levi's launched its third edition of the successful "IShapeMyWorld" campaign on this international women day to celebrate the power of women and their determination to inspire the change. In the campaign, they create a short documentary film about women who have made a difference in their communities and the world."
Concluding Words-
Above mentioned are well-researched online marketing ideas that you can use for promotion for your products. Find the one that fits your budget/needs and start practicing it.