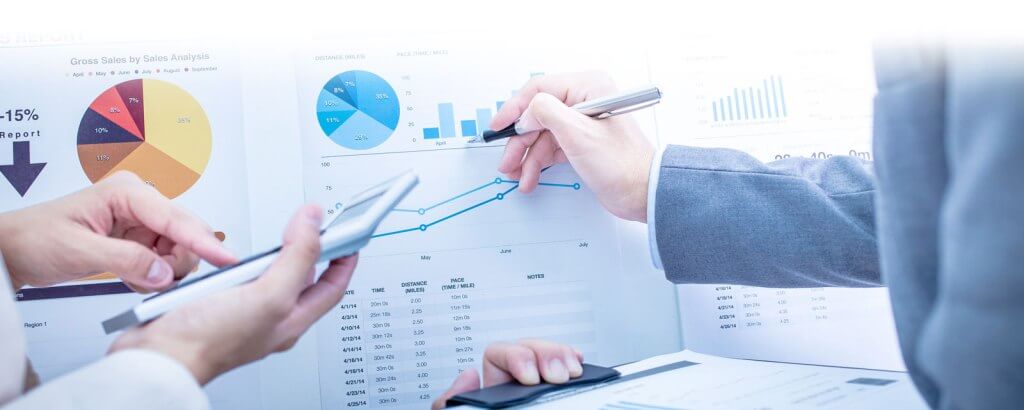 Have you ever wondered from where and how a group of advertisements pop up on the internet every time you search something?
Well, those ads are paid for and are not random!
Being mindful of today's aggressive competition, businesses across domains are investing on advertising and trying to put their companies on the map in every way possible, even if it costs a fortune. This is where Paid advertising or paid ads help.
To put it simple, every time a business ad is displayed or clicked on, the business will pay a certain amount for the space they rented. And companies are not hesitating to spend the highest percentage of their budgets only on various types of Paid ads.
Sounds expensive! Doesn't it? Common, how do you think people become customers?
It is only through attractive ads they see on social media platforms and apps. After all, A little flaunting never fails to tempt.
There is a spread of options of Paid advertising in Digital marketing today. Depending on who you are targeting and where the potential buyers seem to lie, you can select the best for your business. From Google to Instagram, paid ads are everywhere.
Here is a brief list of types of Paid Ads:
Google ads
Google shopping
In-App ads
Facebook ads
Youtube ads
Linkedin ads
Twitter Ads
Instagram ads( photos/ videos/ carousel/stories)
Let us now look at the ways Paid ads can help you boost your business
1. Increase Website Traffic
All the digital marketing strategies and paid ads have a purpose and that is increasing the number of people visiting their websites. Be it Google or competitive Facebook newsfeed, all of them have become a part of people's life. There are greater chances of people reaching to your website if your ads are displayed on the busy social networking platforms.
But, it also requires a solid investment as paid ads in these platforms are in demand. From startups to well established multi nationals, this is a promising tool to remind users of you existence time to time and get conversions.
2. Advertising with Different Forms of Media
Ads are not just some annoying notifications in the corners anymore. Yes, paid ads come in different forms of attractive media. A small video about your new branch or a collage of attractive pictures of your new products, you have it all. People need not go to your site to view your products or their prices.
Platforms like Instagram and Facebook are offering paid ads through stories which provide more realistic and appear to be effective in attracting buyers and followers. Marketers are making ads more interesting and necessary by converting views into virtual currency or lifelines for games that play in your mobiles.
3. Finding Potential Buyers and Understanding Their Needs
Paid ads also come with various tools. You can also do your market research based on locations, demographic details and people behavior. Based on the requirement and needs of your target group, you choose the platforms and make sure your ads reach the right target.
For example, Facebook offers additional options such as precise interest targeting. It helps you know their activity on Facebook and pages they liked based on which you can customize your ads and in no time you can attract them with your ads.
Also, have you ever realized how you see ads that are relevant to your previous online shopping or search history on your Google homepage? Your interests and preferences are being tracked to present you ads that you might like. This is where businesses make the maximum use of paid ads. A moment of epiphany isn't it?
4. Maximum Reach and a Click Away!
With increasing smart phone users, businesses are looking at people who spend maximum time on mobile applications and social networking sites on their mobiles. You name a business and they have an application. In-App advertising now serves the needs of advertising.
So, it's time to make sure you are visible to people every time they scroll through the screen. . There is a greater possibility of increased brand awareness when they see ads on the mobiles often. Paid advertising also prove to be more social than traditional advertising.
5. Saves Time and Is a No Fuss Business
A business needs planning, developing strategies and implementing to promote their brand. So businesses look for smart tools that can save time. Unlike organic marketing, this is a straight-to-the-business way to market your brand to the maximum.
You don't have to spend a lifetime on improving your websites. Also, when you are using paid advertising you no longer have high social media profile maintenance. It is obvious that paid ads are the possible time efficient tools for your business if you choose saving time over waiting for the right time.
6. Get More Than What You Paid
Yes. Though paid ads are expensive, there is no alternative for this super tool, Depending on your budget and needs you can choose the number of ads and pay the amount accordingly. Sometimes you take a risk and pay more than your actual capacity.
No worries, paid ads have maximum reach and have the capacity take your income graphs real high. In no time, your ads reach expected target groups, form impressions and turn them into buyers.
But remember, though paid advertising proves to be unparalleled, no tool is a great tool if your planning lacks logic. With competitors budding from all the directions, It's is upon you to plan your each step smartly and carefully.
You should also make sure that you are capable of investing enough amount when needed. Unnecessary investments or untimely decisions can harm your business and your hard work can go into vain.
Chris Mcdonald has been the lead news writer at complete connection. His passion for helping people in all aspects of online marketing flows through in the expert industry coverage he provides. Chris is also an author of tech blog Area19delegate. He likes spending his time with family, studying martial arts and plucking fat bass guitar strings.