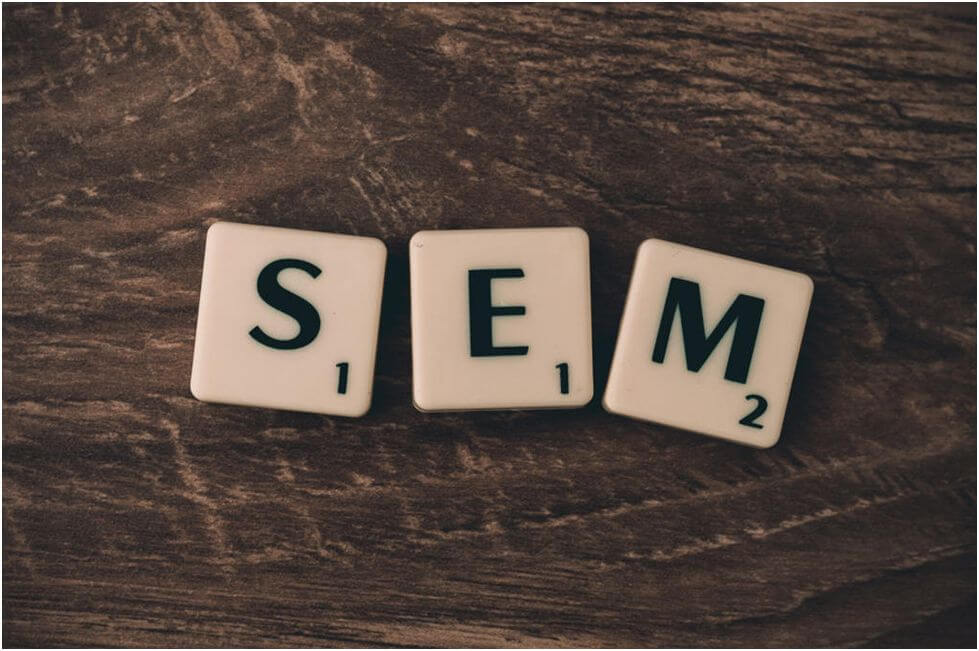 If you are looking for a way to boost traffic on your site, then I'm sure you are aware of the fact that SEO (search engine optimization) and PPC (Pay-per-click) advertising are the two best techniques. However, before you invest, you have to be sure whether to go SEO, PPC, or both at the same time. How will you decide? You're about to find out!
If you want to increase your traffic rapidly, all you have to do is run paid ads on Google, or other leading search engines. Paid ads are shown in the sponsored section above or below all organic results on the SERPs. For these ads, you pay a fee according to the difficulty or competitiveness of your keywords. Whenever a user clicks through the ad to enter your site, you'll be charged that fee. Yes, it's that simple!
On the other hand, if you are more interested in generating organic keywords, then you'll have to focus on SEO. Though this technique can be done for free, you should hire an SEO expert if you don't have any experience in optimizing your website and keywords. SEO practices do take time to generate results, but when they do, you'll experience immense organic traffic on your targeted keywords.
Your choice between the two strongly relies on your budget and requirements. If you have an adequate budget and are looking for a rapid increase in your traffic, then PPC should be on your agenda. Although, if you are operating on a shoestring budget, and are in no hurry, then you should use the best SEO practices to achieve high search rankings.
If you are still confused, here are a few questions you should ask yourself before deciding your next move.
1. How large is Your Advertising Budget for Your Website?
Before choosing which strategy to go for, you should finalize your advertising budget. You can start by setting your daily budget somewhere between $5 and $10. If that's possible, then you should begin running PPC ads to evaluate the outcomes.
Although, if you don't have a budget right now, then you'll have to stick with free SEO tactics. Our advice to you is to manage a small budget for PPC ads during the initial days of your website. A research states that traffic that is generated through PPC ads increases the chance of converting a lead into a customer by 50%. Other than that, PPC ads also have a couple of benefits, like;
Shelter from SEO Algorithm Updates
A crucial weakness of SEO is that algorithm updates come every now and then. When that happens, if your site is ranked, it may lose its spot and eventually lose revenue as well overnight. However, if you pay for your traffic, such updates won't matter or effect your website.
Faster Way of Testing a Landing Page
The primary objective of every website should always be generating conversions. Whether it's getting signups for your newsletter, a number of downloads of your PDF file, or simply selling products. That means you have to actively test your conversion pages as soon as it is created. To make that possible, you'll need traffic. If your site is pretty old and already has good traffic, then you've got nothing to worry. However, a new website should run PPC ads to generate traffic for faster results.
2. What's the Level of Competition on Your Target Keywords?
Regardless of which strategy you choose, the competitiveness on the SERPs you wish to get ranked on matters a lot. To check the competitiveness, you can use the Google Keyword Planner. All you have to do is enter your keywords, and you'll be shown with the average searches, competitiveness, number of advertisers bidding and the average CPCs.
Where the competition level is high, you'll notice that websites with high authority conquer SERPs. It can be very challenging to replace then organically. However, if you pay for your traffic and set the right bid, you can have your website appear above all these leading platforms.
3. What are the Average CPCs in your Niche?
Apart from setting your marketing budget, you should also analyze what your competitors are up to. PPC ad platforms allow users to place a bid for what they are willing to pay for a specific targeted keyword. This bid is the fee you'll have to pay on every click, also known as "cost-per-click" (CPC).
You can try it now to see the average bid for your targeted keywords or phrases. If the CPC is below $3, then you can expect to earn a profit from such an ad. Or, you could even agree to spend that much solely just for traffic. However, if your target keyword has a CPC of over $25, then you should think again. Many people will simply click through and leave without actually buying anything. In such cases, you'll only be losing your money on every click. Therefore, free SEO should work better for you. As your business grows, you can always run a PPC ad with a decent budget in the future.
SEO vs PPC: The Verdict!
For years, SEO vs PPC has lived to confuse business owners. You'll come across many entrepreneurs who'll tell you how they succeeded in focusing on either one of the techniques. However, we believe that since both strategies are beneficial for your website, you should go for both. Just because you are running a PPC ad, it doesn't mean that you should avoid SEO practices. In fact, if you establish a proper SEO plan and manage to optimize your site, you'll eventually get ranked on highly competitive keywords. When that happens, you'll generate immense traffic without spending any money on paid ads.
Mathew Richard is the senior copywriter and content specialist at TradeKey – Your Key To Global Trade. With fluid style and witty turns of phrase, he demonstrated an intuitive understanding of the power of language which helps him nail TOV in copywriting. Written words are his second love, after Jasmine from Aladdin.