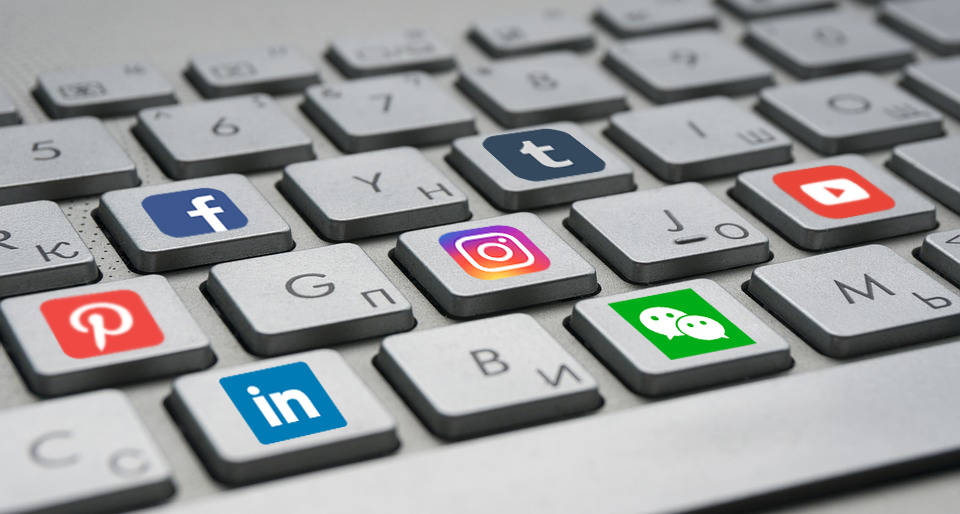 Social media is a platform that is updated every day with new policies and rules; the competition is getting fierce, making it challenging to keep the audience more engaged in our well-connected digital community. The utilization rate of social media is exponentially increasing.
Most of the population spend half of their time on digital social media by sharing, liking, uploading, and retweeting on social platforms.
Social media is the most effective tool that can create lead generation, traffic, and sales for any business to promote your product. When you are a new entrepreneur on social media, you have to learn basic things to build a properly optimized campaign or brand, which might seem difficult.
Let's have a look at how social media tips for 2021 can help you occupy, establish, and grow your product brand.
Helpful tips for brand building in social media
Many brand's followers on social media are increasing rapidly when compared to celebrities who have followers in millions. More than half of the population on social media follows at least one product. If you are not actively posting on social media, then you are losing out on a massive percentage of audience base and on opportunities to expand your brand around the world. The most helpful social media tips for 2021 for brand building as follows
● Brand awareness should be increased:
Social media platforms are becoming popular around the world; they help in reaching out to the newly targeted audience. Social media users definitely won't connect with the products they already know. They are always on the lookout for new products and brands on social accounts.
● Human connection of your brand:
Developing the human connection of your brand on social media in 2021 can be a challenging task. You have to show the new customers on social accounts how the existing users are benefiting from your brand product. It helps to seek the attention of new customers and also helps make your product accessible online.
● Be on the top:
The active social media users use their accounts at least once a day, many of them spend most of their time on social media platforms. By keeping your posts updated, you keep your followers engaged in your data feeds. This way you can make customers remember your product whenever they are in need.
Helpful tips for growth of your business in social media
● Website traffic should be increased:
Posts and advertisements play a crucial role in directing data traffic to your page. Newsfeeds posted on your page on social media is a great way to seek the attention of potential users. The online social chat participation is also another important way of getting new users or audiences; with which the visibility can also be increased, thereby increasing traffic to your site and exhibit your skill.
● Generate leads:
Lead generation plays an important role in establishing and strengthening your brand's presence. This is a low-commitment method for the social account users and helps enhance the curiosity in them for your products.
● Sales should be boosted:
Social media acts as a medium for selling your product. In this critical process, new users become your customer and soon, loyal to the point where they become the brand ambassador.
Helpful tips for content creation and distribution in social media
● Promoting content:
In social media, your researched content should be, which will improve your business by showcasing your skill sets.
●  Source content:
Source ideas and source materials are the primary keys to prepare source content for your product. You can ask suggestions from your customers to develop source content, which makes them lively and involved. The other method is to generate hashtag of your potential users so that they are excited and makes them be an active member on your web page.
Helpful tips for communication in social media
● Managing reputation:
Already, your posts are becoming popular on social media, whether you answer them or not. You always want to pick positive notes from your feeds and highlight it; you have to answer for the negatives from the users before it becomes a significant problem.
● Communication crisis:
Crisis on public media is a common one, during which you should not use silence as an option. You have to be ready to apologize at a worst-case. You have to be present online to maintain and engage social accounts, plan accordingly.
● Engagement of customer and audience:
The social medium is a great platform to communicate with your potential users. You have to be very conscious of engaging your followers by responding to them appropriately. Be patient in answering the queries and comments of your followers, which leads to being an active social media service.
● Customer support and service:
In social media, followers want the product to be available, and they approach the social accounts for support and assistance. If customer support and services are not met, then it affects the bottom line of the business. The users who got a quick response from product accounts will spend more time on their page.
Helpful tips for gaining insights into social media
● Conversations related to your brand should be monitored:
A user's involvement is identified by monitoring the conversations. The conversations also help gain insights on the competitors, brand products. Keeping track of every conversation related to branding on social media can help you plan better strategies for effective implementation and a higher return on investment.
● Learn about your users/customers:
Social media helps you know more about your followers in real-time, which is very useful to make decisions regarding your product. Every social media platform gives a transparent platform for businesses to interact with potential customers, monitor their needs and provide them with an appropriate product.
● Measuring sentiment for your brand:
If you notice any worst-case scenario of your brand in social media, you have to take immediate necessary steps to find out what went wrong and correct the problem. A sensitive brand that is sensible to its target audience's feelings and empathize with them will be able to develop profitable long term relationships.
● Keep an eye on competitors:
Monitoring your competitors on social media helps you to understand how can you modify your strategy to what is working for the leaders in the industry and what is not. For example, monitoring the competitor's negatives will make a way for you to reach out to your product to attract new customers.
● Always be on top of industry updates:
On online social media platforms, everything goes fast, and it can be overwhelming to keep track of You always keep a virtual ear for updates from the online industry to know about the upcoming trends and news that could affect your business in any miniscule form.
Helpful tips for advertising in social media
● Targeted advertising:
The ads on social media about your product is the right way to promote your business. These ads help find the right potential audience inexpensively. This helps in targeting and reaching your prospective users to improve your business.
● Retargeting:
People on social media who drop your product after reaching the cart are the main potential customers. Already they came to your web page, read the description of your product, they decided to buy it and added the product to the cart. For many reasons, the users decided to remove the product from the shopping cart but you should not ignore these customers. With the help of tracking tools, you will be able to put the product abandoned off the shopping cart frequently on their social accounts. This retargeting makes the users come back to your product at some point in time, once they recognize its importance.
These social media tips for 2021 can prove helpful in creating awareness about social issues and ease the process of conducting business. It proves instrumental in staying in touch with the lost lot of target audience, business prospects thereby improving your brand recognition.
Elliot Shore is a professional blogger and currently working as a Digital Marketer at Saffronedge, well known digital marketing company. He loves to share thoughts on Digital marketing etc.