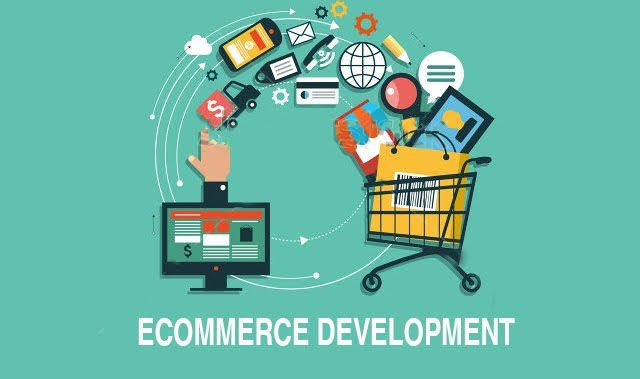 With the presence of business across the world, the chances of getting the globalization to brighten are high. It is the fashion of e-commerce functionality that even keeps on gaining a pace and is spreading just like fire into the forest. At the pace of reaching a maximum number of clients, nowadays, most of the companies are grabbing lots of opportunities to move their seeking attention towards the e-commerce website development that also helps them in patronizing the global reputation.
So, here are the 8 E-Commerce Web Development Services You Need to Succeed Online:
SEO Audit:
If your business is already working, then with the SEO audit of your website is a must. Not only does it offer you an in-depth understanding of how your website is performing, but it also creates a framework for your business to grow.
Search Engine Optimization(SEO) is what allows your business to be found online. Without brilliant SEO, you might as well consider your business location to be impossible to find on the search engine. A great web development team will provide an SEO as well as a Web development service because they know that it is the foundation of a highly successful website.
And once the audit is complete, they will deliver you an easy to follow a list of objectives and goals that are specific to your targets and goals. A good web development team will also keep on continuing tracking of your website performance after the initial SEO audit takes place, which keeps you updates and showcasing opportunities for your business to perform even better.
Page User Interface:
The way your website will look is entirely similar to how the outside of a store in a market looks. If it is appealing, then more and more people will venture inside. But if it does not look good, then the chances are that people will keep just looking. The major difference between the online store and physical store is that the online store has more local competition.
Let's just imagine with a street lined with the dozens of pizza shops – and only just pizza shops. Can you imagine how much competition there would be on that street at that point in time? Moreover, local business doesn't have to worry that much. But in an online business or store, moreover, they should worry.
With your competition is just a few clicks away, you have to do everything possible to make sure that audience and customers stay at your store. And if your page User Interface is not appealing, then your chances for the conversion is too less. That is the only reason page design interface plays a very major role in eCommerce web development.
Dedicated Project Managers:
There are lots of does and don't at the time of developing your website. To make sure that each and everyone is on the same pace, you want to have a dedicated person to the success of your project. Not all the companies have a dedicated project manager for every project. So, make sure that you choose the e-commerce development agency that offers a dedicated project manager for the success of your project.
Creative Collaboration:
Creative collaboration plays a very major role at the time of the web development process to create a site that your audience will love. It takes little bit more time, but the collaboration is essential because you bring your expertise to the table, working with the web development and design professionals so that they understand what you are, what your core business provides, and how to make it out of the box in this world of competition.
Website design mockups:
Mockups are pictures that you make a commitment without even seeing a picture of what it is exactly supposed to look like. And at the time when these mockups are actually live over the website then it looks like an actual tour of a property. Because in the eCommerce business success, customer experience is everything. So make sure that the web development firm or agency you choose offers critical mockups of the website design.
Customized design and layout:
Investing in a customized design of your eCommerce store might sound a little bit expensive, but there are various great designing firms that are happy to work within a limited amount of budgets.
Excellent customer service:
It is much more vital that the web development agency has outstanding customer service. Because as at the end of the day, you really have to enjoy working with the team that is designing your website. If you really don't, then you will avoid various opportunities to collaborate and even limit yourself with the feedback you want to give.
Web site security, hosting, and backup:
An online business might not require a signed lease, but that does not really mean that are not property details which you need to consider. Where your website is being hosted, how it is secured, how it is being backed up, and some of the various measures taken to keep it secure are all the critical aspects. So always make sure that you keep track of all these things while looking for a web development agency.
To Sum Up
Only a top-notch website development firm can make sure you to offer the fully competitive and customized eCommerce website design service. This makes sure that the website is merely used to serve the primary aim for the needs of your business.
Chanchal Soni is a Growth Hacker and CRO Specialist at AppitSimple . She has experience in mobile app development, digital marketing, social media, content strategy and marketing communications. Lover of huskies, the ocean & boston sports.