With the increase and the impact of pandemic on retail business output, the E-commerce industry is booming. On a daily basis, more brick-n-mortar businesses are making the move to online platform for selling, while entrepreneurs are investing good capital in E-commerce ventures. As per reports, e-selling revenues will grow to $6.55 trillion in 2023, up from $3.50 trillion in 2020.
However, online selling is an ever-growing industry. Every year, different trends come up that can guide your business to grow in right direction and outdo your competitors.
Let's look at a few prominent E-commerce trends in 2023
1. Rise in Voice Commerce
People are making use of voice assistant devices like the Amazon Echo and the Google Home to perform everything, from searching to buying products online. As per estimates, 20% of households will have smart speakers by 2030 and voice commerce sales are anticipated to grow $50 billion by 2023.
Another reason behind the popularity is the convenience of the technology. Both Google and Amazon are integrating regional languages in their devices to help consumers shop more conveniently.
Tips to prepare your online store for voice queries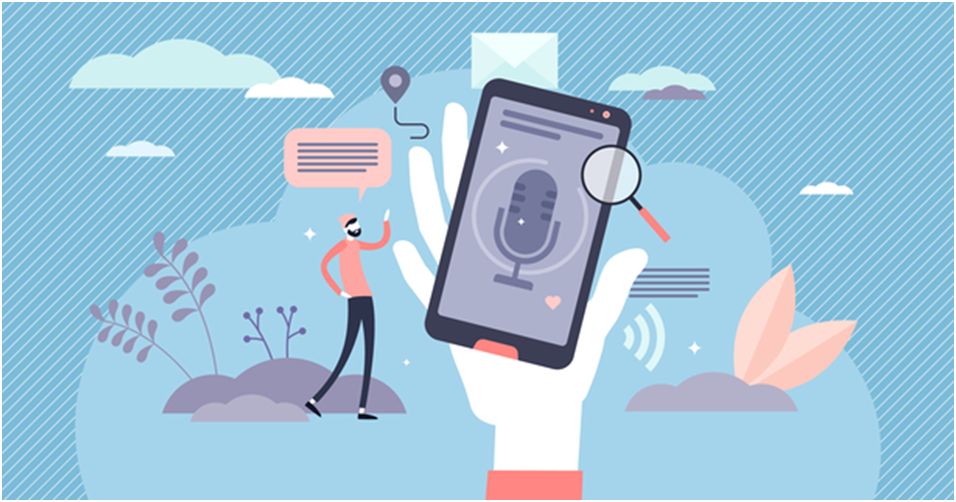 Optimize your content to appear in voice searches.
Add a new skill on Alexa and Google voice assistant devices.
Integrate voice-based navigation on your website as well as app.
Make sure products can be purchased using a simple voice command.
2. Omni-channel Shopping
Omni-channel refers to providing shoppers a smooth and consistent experience across different channels and devices. Shoppers prefer to use multiple channels during their shopping journey. With the growth in the adoption of mobile devices and voice assistants, the number of Omni-channel customers will increase at a rapid rate in 2023.
Make use of analytics tools offering detailed insights to identify customer behaviors and track everything regarding cash flow. Such tool helps to analyze which products are in demand, monitor your profit and loss, and evaluate customer loyalty.
Tips to prepare your store for seamless Omni-channel experience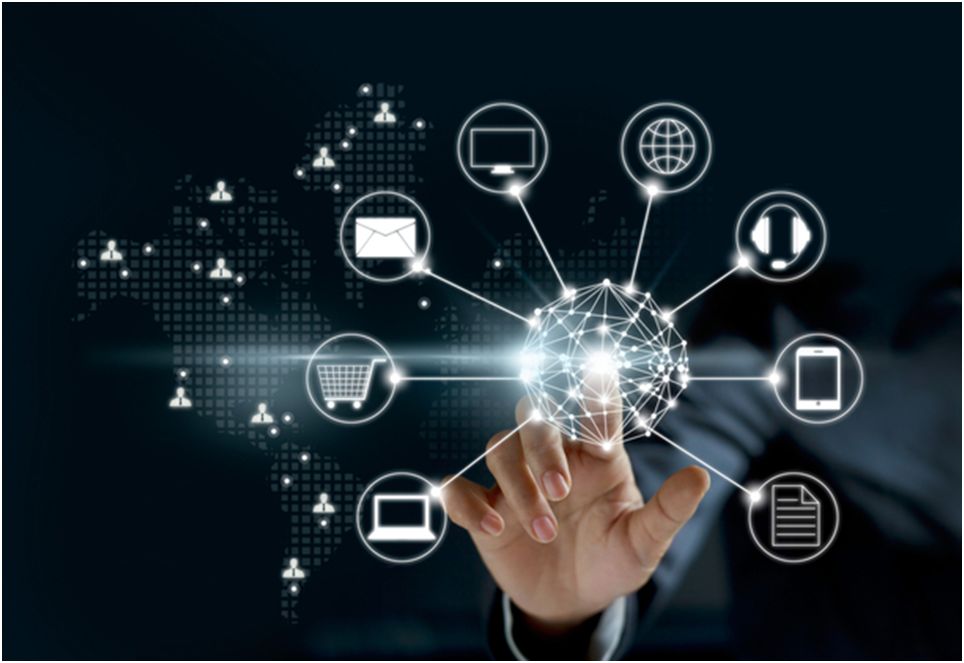 Optimize your website for mobile gadgets. If your budget allows, then create a mobile app or a PWA.
Make sure to personalize the customer experience.
Use tools like SAP Commerce Cloud to make sure a personalized and comprehensive E-commerce experience is provided.
3. AR/VR Technology
Technological revolution is making a huge impact on industries. With the emergence of innovative technologies including Virtual Reality & Augmented Reality businesses are enjoying desired success. Seeing the importance, these technologies are highly crucial to uplift the performance of the E-commerce website. Several people are not satisfied with online store about the product feel & look present in retail outlets. VR & AR technologies give them a new exposure to eliminate such gaps in online shopping.
AR/VR is the most popular trend in E-commerce domain and merchants are taking keen interest to integrate these trends. Shoppers can smoothly visualize products with the inclusion of AR technology. Shoppers can simply fit the product to make a decision whether product is worth buying or not. The use of AR/VR is a perfect trend to integrate that will be the most talked in the year 2023.
4. Artificial Intelligence
The implementation of Artificial Intelligence in E-commerce business is not hidden from both shoppers & sellers. In the last few years the standard of algorithms got a boost to uplift AI technology. E-commerce websites get the chance to prepare for smarter product recommendations that will improve the customer experience. Multiple trends are integrated with the assistance of Artificial Intelligence.
The customization of trends regarding the buyer behavior & market requirements will help to identify the best scenario for listing multiple products. It will ultimately boost the marketing & sales results of different E-commerce businesses.
5. Emergence of New Payment Options
Payment options plays a vital role regarding why customers prefer a particular brand. If your online store lacks service of preferred payment method, they won't purchase from your online selling store.
As of now, most online selling store accept digital wallets including Google Pay, Apple Pay, and PayPal in addition to debit and credit cards. Cryptocurrencies, particularly Bitcoin, have several advantages for online shop owners, comprising low transaction fees and no reverse transactions. In 2023, we will see more e-commerce businesses to start receiving cryptocurrencies for transactions.
6. Social Commerce
When it is about improvement of online sales and overall revenue, it is hard to ignore social commerce trend. Shoppers take keen interest in the websites integrated with social media platforms for sharing. This makes it a perfect choice for buyers to know everything about all the top-rated deals on the web. The number of online ads are surging over social platforms with each passing day. This makes people alert about newest products & services in a streamlined manner. Thus, a dedicated e-commerce brand never miss out on such a remarkable trend. It has become a necessity these days for guaranteed success of any online selling store.
7. Mobile Commerce Will Dominate
As consumers' prefer buying online, they feel more comfortable with the usage of mobile gadgets. By the end of 2023, 73% of total e-commerce sales is via mobile devices. Furthermore, 20% of shoppers are likely to abandon their carts if they find out that your website lacks mobile-friendly features. Brands should focus on improving the customer experience for mobile users.
Here are some key tips to build Mobile-Friendly E-commerce Website:
Test your website for mobile-friendliness with the support of Google Mobile-Friendly Test. Type in your URL in the tool, and it will display whether your online store is responsive or not.
Build a progressive web app (PWA) as it loads faster than a website and allow customers to access pages that they have earlier browsed without internet connectivity.
Apply accelerated mobile pages (AMP) for buyers who explored your website using smartphones.
Guarantee a smooth checkout process on mobile gadgets and find ways to simplify it further.
Test your mobile website manually by verifying navigation process. Find if it is easy to explore products on your mobile and if there is a facility available to zoom.
8. Visual Commerce
Visual commerce is all about image placement not just on product pages, but also on your whole store to engage users to buy. Major brands are already making use of visual commerce to engage shoppers into buying process. They display high-quality images on their homepage in addition to shortcuts to purchase the product directly.
Here are some important tips to leverage visual commerce:
Replace your default products from JPG to JPEG2000 to boost quality and loading speed.
Build 360-degree images or videos of your most demanding products.
Invest in a visual search tool to permit customers to find products using images.
Customize relevant content on your product pages to create user interests.
Create visual shopping ads on Pinterest to engage traffic to your website and boost sales.
9. A/B Testing
For several years, the e-commerce industry has worked on addressing troubles in the customer journey and delivering improved personalized experiences. But not enough brands are performing testing across all the markets where business is done. In 2023, we will brands take a strategic approach to perform A/B testing, applying a continuous testing approach to engage global audience. A/B testing will identify market-specific trends and ensure which products, shipping process, and payments are most crucial in each country. By embracing continuous optimization for all customer experiences, brands will get greater insight into customer behaviors and preferences across markets, which will ultimately boost conversion.
10. Dynamic Pricing
Dynamic pricing has become a norm in industries like transport and hospitality, but it's now making its way into the E-commerce world. By adopting flexible pricing models, merchants can maximize their competitive price benefit and engage more customers. The prices can be adjusted automatically using dynamic pricing software considering factors including competition, timing, demand, as well as sales goals. It's even possible to apply conventional high-street stores, thanks to electronic shelf labels.
11. Start a Blog
A blog is a perfect approach and popular trend used by brands to share data online and keep the people updated to their interests. Just start a blog for your online store to give an idea to the users. Sharing your experiences by creating a blog will engage readers. They'll feel valued, and you can get instant feedback by interacting with the people. It will also create a strong bond with the users and become a key platform where users can easily communicate, even the website is launched.
Benefits of Integrating Technology Trends in E-commerce Stores
1. Boost Brand Awareness
E-commerce trends is a strong approach when it comes to growing brand awareness. There are business enterprises who integrate latest trends to build brand awareness as well as grow sales.
Find Your Audience: Before investing in a specific trend, identify your target audience. You can perform this by looking for specific details about your business.
Use Visuals: Once you identify your target audience, it's time to engage their attention by using appealing visual content. Images and videos play a crucial role to grow your brand awareness on social platforms.
Create Conversations: Technology trends is all about generating conversations. If trends are used properly, so much attention is generated.
2. Grow Inbound Traffic
Inbound marketing is a great means to generate desired traffic. It's the traffic that basically converts because it's highly crucial. But if you ignore the relevance of technology trend in business. You will be restricted to customers that are already familiar with your brand. By putting additional efforts into technology trends, a whole new channel is created to engage lesser targeted inbound traffic and get more inbound links.
3. Improve Brand Visibility
Every e-commerce professional very well knows the importance of connection between E-commerce website and SEO. While Google has clearly mentioned that page loading speed is crucial when ranking a page. Here's how latest trends can help improve your SEO.
Higher Chances of Web Search: Integratingtrends have minimum impact on website's ranking. Using social media it becomes easy to rank a website in the top page. It is a great approach to connect to your customers.
Reach More People: People no longer depend on search engine when they need to search something. With advancement in technology search is not restricted to the web search engines. People use social channels like Facebook and Twitter as search engines.
4. Improve Brand Loyalty
A lot of businesses are restricted to customer count, which basically a number is. It doesn't serve a real objective if the customers count aren't brand loyal. There's a big difference between a random follower and a loyal one. If you want to integrate the latest trends make sure it brings value as well as increase brand loyalty. Having a loyal set of customers means higher engagement and better conversations.
Wrapping Up:
We have discussed different technology trends to improve the performance & engagement of an online selling store website. After going through this blog post, we hope that you will integrate a few of them in your web store to avail of relevant business results. Implementing all the trends at a time is not possible and it requires time as well as efforts. Try to integrate trends as per the requirements and market behavior. Make sure to build e-commerce website from a leading company that offers development, customization, and migration services. This is perfect to engage users and boost business ROI, revenue & sales.
The author is working with a top-rated MagentoeCommerce development company as a senior research analyst. With years of experience and expertise in website development, you can avail latest information on innovative technologies. Stay connected for more posts in future and comments us for improvements.