When the name WordPress is thrown around might be, 'Oh, another blogging platform.' But over the past few years, with more than 62 million downloads and a very good rating, this platform has nothing to prove. And none of this is to say, that WordPress doesn't have any room for improvement. Of course, it has and it will in the upcoming years!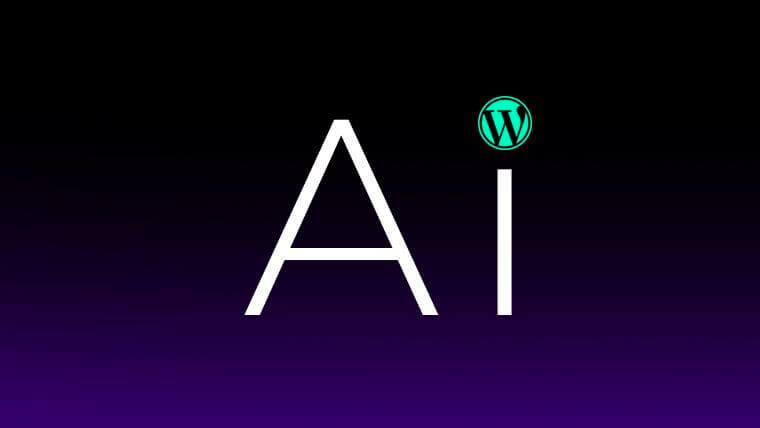 Now, whenever you are creating a website I am pretty much sure that you will end up breaking down responsibilities. After all, you cannot be the jack of all! You need to choose a reliable WordPress development company that offers the best possible services by getting the right team on board. Mainly there are three major responsibilities or aspects of website creation in a layman's language.
#1 Web hosting
Here the service provider sells space and access to a server where a website can exist. Fortunately, several hosting businesses have some kind of website creation system that can be received by you as a part of the hosting package. But in case, if you are seeking around for creating an e-commerce solution, it is but obvious that you will use the server space to host a third-party platform or an entirely custom-built site.
Benefits include:
Flexibility
Suitable for e-commerce
Easily scalable
Drawbacks:
Greater management and resource
Assumes web knowledge
Not for everyone
#2 WordPress
One of the most popular content management system that can create a working website pretty swiftly, and private hosting services for this platform are widely available. Do you what's so interesting about WordPress? You can combine it with a wide range of web hosting options. One is where anyone can use this for free, but there's also a download-and-install version that you can host on company-owned servers or with a web host.
We all have seen the evolution of WordPress but the only disappointing factor here is the final look of the website can be subtlety different than was initially intended, because of the way WordPress works and the layouts it supports.
#3 Website builder
A software tool used to create websites without any understanding of HTML or technical know-how. As soon as the site is completed it is been sent to the hosted location, and the domain name then points to this server. Speed is the main aspect of any such tool which allows you to get a website operational within hours. With no coding skills required, the site can go live.
At the same time, this also turns out to be challenging as adding functionality isn't part of the site building tool.
Benefits include:
Quick
Easy to use
Requires little technical knowledge
Drawbacks:
Can be inflexible
Results look similar
Scalability can be an issue
Enters Artificial Intelligence
After choosing a relevant service provider, "content" and "design" are the crucial elements to hit our minds. In fact, it is pretty safe to call them a deciding factor on whether the website will get views or not. Now where does artificial intelligence come into picture here, you may ask?
Well, it may quite interest you to know that there are a lot of different ways (which you might have or haven't been known to) in which AI and machine learning are playing crucial roles. They end up filling several caveats and without a shadow of a doubt delivers the best suitable user experience.
By weeding out some of the better ones from the rest, we will show you how convenient and effective some of these WordPress- AI plugins can be.
1. Wordlift:
This plugin, in particular, makes the most of AI to process human language and understand the kind of content potential users are seeking for. Apart from making the content better, it even provides the best SEO tips to improve the content with the help of the knowledge graph. Right from converting text into machine-friendly context, providing suitable facts, images, links, and visuals and making content more engaging are some of its best features.
2. Mycurator:
As the name implies, it is a cloud base content curation service which allows one to add AI-powered content aggregator that shows content relevant to selected topics and improves the search result. Using this, a user can create curated content by fetching the best bits of content relevant to the audience.
3. Kindred Posts:
If you wish to learn about the visitors on the website and suggest content to them according to their taste and preferences, this is the right plugin for you. The AI-based plugin requires minimal settings which shows efficient results.
4. Akismet:
With the use of artificial intelligence, the pre-installed plugin makes the most out of artificial intelligence and machine learning in order to detect spam comments. And since it is an inbuilt plugin, it can run in the background without even being noticed.
Live Chat with AI Assistants:
Over the time, these plugins have turned out to be the best answer for assisting the visitors in the absence of human presence. For example, Chatbots– they offer the best customer support agents with these bots learning over the time to deal with user queries and give suggestions based on that.
WordPress is still the King!
Outpacing developments and staying ahead of the curve are the two major factors differentiating between success and failure. More and more companies are found trending towards disruptive technologies such as AI, Augmented Reality, and Machine learning and so more. But do you think your business is prepared for the compatibility with the update? Because if not, your impatient customers who prefer offering short attention spans will gladly take their commerce elsewhere. After all, it's the usability, accessibility, performance, and utility—the overall human interaction with the brand no matter what technology you are using.
Instead of being the shiny new toy, try prioritizing things as per your need. Plan carefully for upgrades, updates, and new systems.
Rooney Reeves is a content strategist and a technical blogger associated with well known firm for eTatvaSoft – Web, e-Commerece and Mobile App Development Company in India. An old hand writer by day and an avid reader by night, she has a vast experience in writing about new products, software design and test-driven methodology. Her write-ups mainly features anything and everything related to the web!
With the true passion for creating compelling content for online and offline media, Rooney has donned multiple hats over the past several years.