It's the end of 2019 and that is the cue for us to scrape the last few bits of the year off our plates. From some incredible battles of Sekiro: Shadows Die Twice to the intense battles of Apex Legends, 2019 was an amazing year for gamers like you and me. However, 2021 is going to be even better since this year promises to bring forth a wide slew of PC-specific games with standout titles.
I have rounded up the top 10 PC games that you should definitely keep an eye on in the year 2021.
Top 10 PC Games 2021
1. Cyberpunk 2077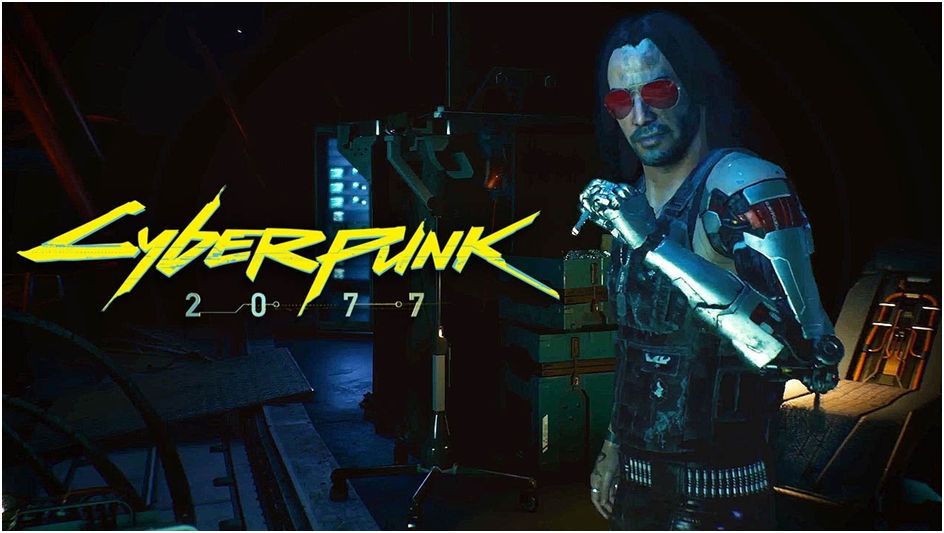 Image source:   https://www.youtube.com/watch?v=SNAMP0iMJdk
Release date: September 17, 2020
Genre: Cyberpunk RPG
Cyberpunk 2077 is built by a reputed Polish developer of the Witcher 3, CD Projekt Red. You play this game as V, who is an urban mercenary and cyberpunk. V takes on dangerous jobs in the game for money. It's a non-linear roleplaying game and you need to play it from a first-person perspective. You can shoot your enemies with weapons and damage their life bars, or you can even talk your way out of a problem.
What's in store for gamers?
You can customize hair, clothing and tattoos of the characters.
It lets you customize the voices as well.
You can also create your own origin story and starting location in the world.
It lets you play without killing anyone.
Cyberpunk is all about big guns, pure bravado and explosions. You can even sneak, hack or even smooth talk with the robots.
There are different approaches to tackle the encounters in this game. You can go in blazing guns, or you can just turn your enemies against each other. Simply put, it's a great game for anyone who wants to roleplay a less bloodthirsty V.
2. Final Fantasy VII Remake (Square Enix)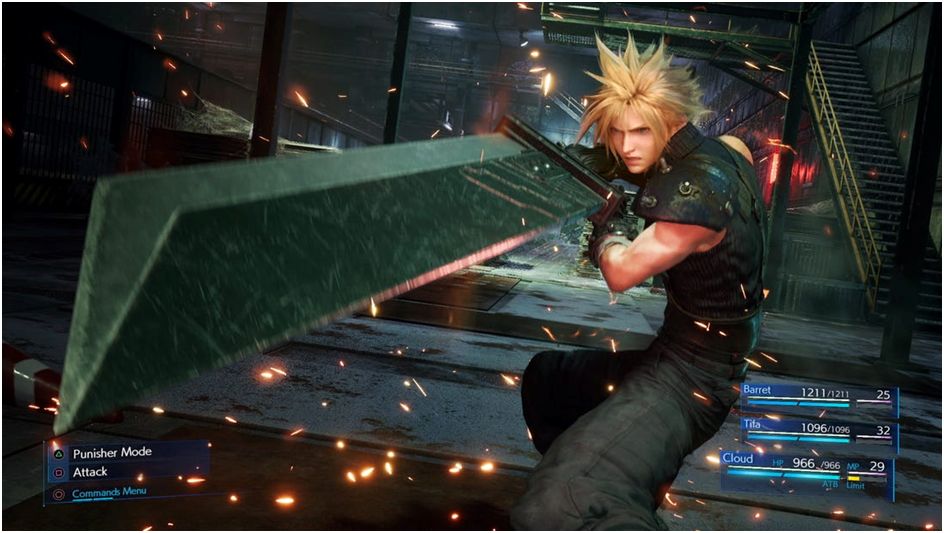 Image source: https://www.businessinsider.in/
Release date: April 10, 2020
Genre: Role-playing video game
Final Fantasy 7 Remake is not just a mere retelling of the original Final Fantasy VII. In fact, it is an even deeper exploration of the original game's world and characters. The players in this game control the Cloud along with a group of mercenaries known as Avalanche.
What's up for the gamers?
This game consists of sizable content and it can be played with pen mouse.
It has a bigger level design, more in-depth battles and better dialogues.
This game lets the players slow downtime to use magic spells or limit break attacks.
The players can swap between party members to attack in real-time.
Yoshinori Kitase, the producer of Final Fantasy, said during a closed-door presentation at E3, "Our goal here is to remake this genre-defining RPG for a new audience, for a new era, and not just to make a straight one-to-one copy or a remaster."
The sheet detail and scope of the world shown in the game is pretty impressive. There are different chapters of Final Fantasy VII Remake. The first game is based in Midgar. It is a dark and steampunk-inspired city dominated by an evil corporation named as Shinra.
3. Wasteland 3
Image source: https://www.denofgeek.com/
Genre: Isometric RPG
Release date: May 19, 2020
This game drops players into the middle of cold Colorado. It's a land that has been affected by an ongoing nuclear winter. You need to build a squad of Peacekeeping Rangers to combat raiders and mutated creatures amidst Colorado's hostile environment.
What's up for the gamers?
You can expect a world with two major hubs. The first location will Colorado and the second location will be your Ranger Base.
Now you can play with a friend in the multiplayer mode.
Each player can control their own squad of Rangers. You can swap personnel if required.
More and better dialogues are voiced in Wasteland 3 than in Wasteland 2.
According to a new development update, Wasteland 3 is entirely voice acted. Also, you will be able to ride vehicles in this game for the first time. You can even use the vehicles to store supplies or to take cover.
The combat is somewhat similar to the actions in Wasteland 2. You will spend action points during your turn. You need to instruct your squad to attack the enemy or to take action based on the gameplay. Remember, if you are playing with a team, then your actions and consequences will affect the other players as well.
4. Nioh 2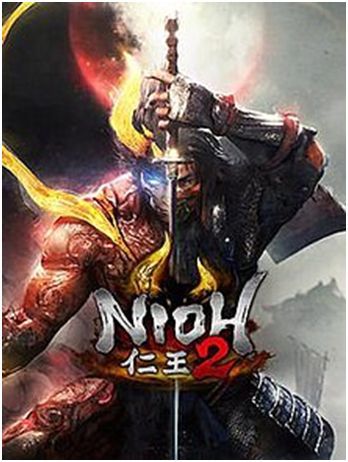 Image source: https://en.wikipedia.org/wiki/Nioh_2
Genre: Soulsborne
Release date: March 13, 2020
The original Nioh game in 2017 proved to be an absolute hit in the genre of action games. Team Ninja is back with another shot at the Soulsborne formula. The scenario of Nioh 2 is based on the original game after 50 years. You can no longer play as a foreign Samurai William Adams. Instead, you can create a character of your own and start your journey in this game.
What's up for the gamers?
The multiplayer mode in this game lets you play with up to two players at the same time.
There are three stages in this game. All the stages are intricately designed and are full of hidden shortcuts and looping pathways.
The weapons available here consist of three stances making the combats incredibly diverse.
You can even summon real-life human players to forge through tough areas in the game.
In Nioh 2, you can unlock the advanced levels by using each type of weapon and acquiring more skills. The new version has also worked on its animation details of the Kusarigama chain and scythe. Thus, you can swing the chain in a more threatening fashion.
Nioh 2 consists of all the weapons from the game's previous versions. There are some new weapons as well, such as the dual hatchets and the switchglaive. You can even earn moves for a limited time period from the Yokai you've killed. If you get outnumbered by your enemies in the game, you can summon the spirits of other players for help.
5. Dying Light 2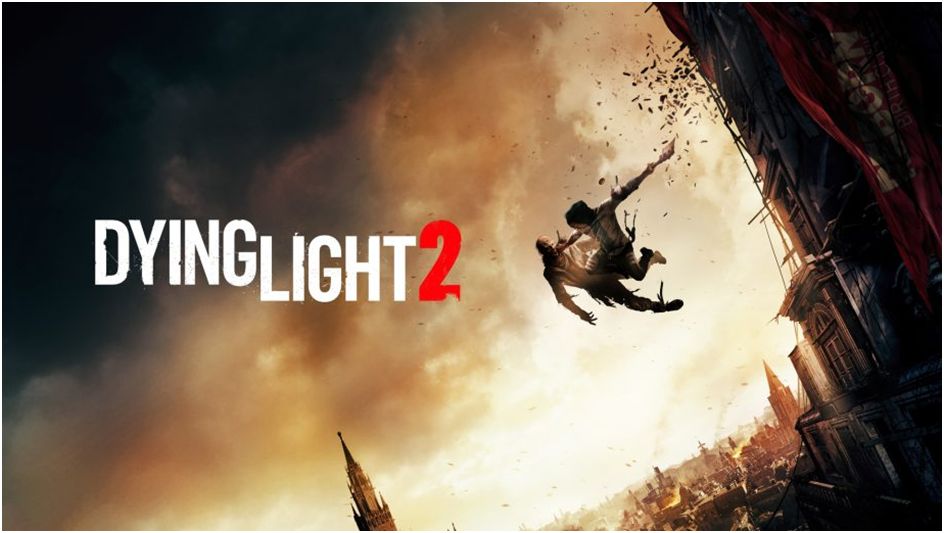 Image source: https://www.trustedreviews.com/
Genre: Survival, RPG, FPS
Release date: To be announced in 2020
Dying Light 2 is all about surviving in a land of zombies. It is a first-person and open-world survival RPG set in a multi-district environment called 'The City.' You can run on walls, swing on bars, bounce off poles and enemies and do so much more in this game. With weapons, you can use some amazing moves to overcome your infected foes.
What's up for the gamers?
You can use sprint and other jump commands to go around the city without having to use pedestrian things like stairs and elevators.
The power skills develop as your level goes up in the game. Therefore, you can kill or injure your enemies without using a weapon.
Dying Light 2 has a more interactive approach to storytelling. It lets you have a say regarding the direction of the story and its impact on the zombie world.
You will be offered with different dialogue options as you meet different characters. The dialogue options let you decide where you want things to go.
You will find a slew of dark and dangerous buildings to explore in the city of Dying Light 2. The game also asks you to make some tough moral choices. Remember, your decisions will have a good dramatic impact on the gaming world.
There's also a way for you to make The City interesting and new in case you get bored with the same old look. Just switch on the pumps and let the water flow throughout your city. You will get an entirely new and submerged city to explore. The water-filled city will have new weapons for you, along with some new missions or assignments.
6. Doom Eternal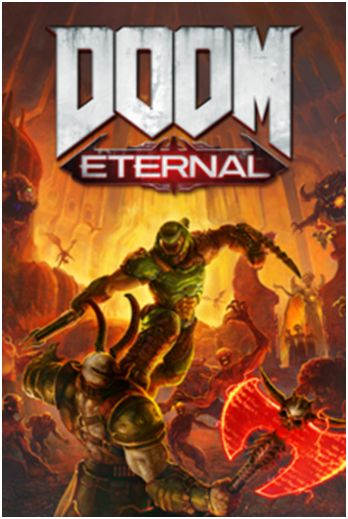 Image source: https://en.wikipedia.org/wiki/Doom_Eternal
Genre: FPS
Release date: March 20, 2020
The series of Doom has been around for more than two decades and it has never failed to surprise us.  Doom Eternal has nothing to do with strategies or tactics like other PC games. It just lets you deal with your enemies up-front and personal with the help of shotguns.
What's up for the gamers?
Doom Eternal adds new movement techniques such as dashing and wall climbing.
There are new weapons for you to try out, including armour-attached flamethrowers or grappling hooks.
Doom's new take on multiplayer mode is also here. Thus, you can invite your friends over to play Doom Eternal.
There are five playable demons in this game. They are Pain Elemental, Marauder, Mancubus, the Revenant and Arch-vile.
Well, the new game seems to be more frenetic and faster than the original game. From demons to narrative hints and blazing guns, you will find almost everything in this game. You will also find good weapon customization options along with extra exploration factors.
The battle mode of Doom Eternal consists of six maps. Each of them has been designed in such a way to let the Doomslayer and demons fight like a cat and mouse. The arenas include monkey bars, portals and jump pads. All in all, these make the game as dynamic as possible.
7. Watch Dogs: Legi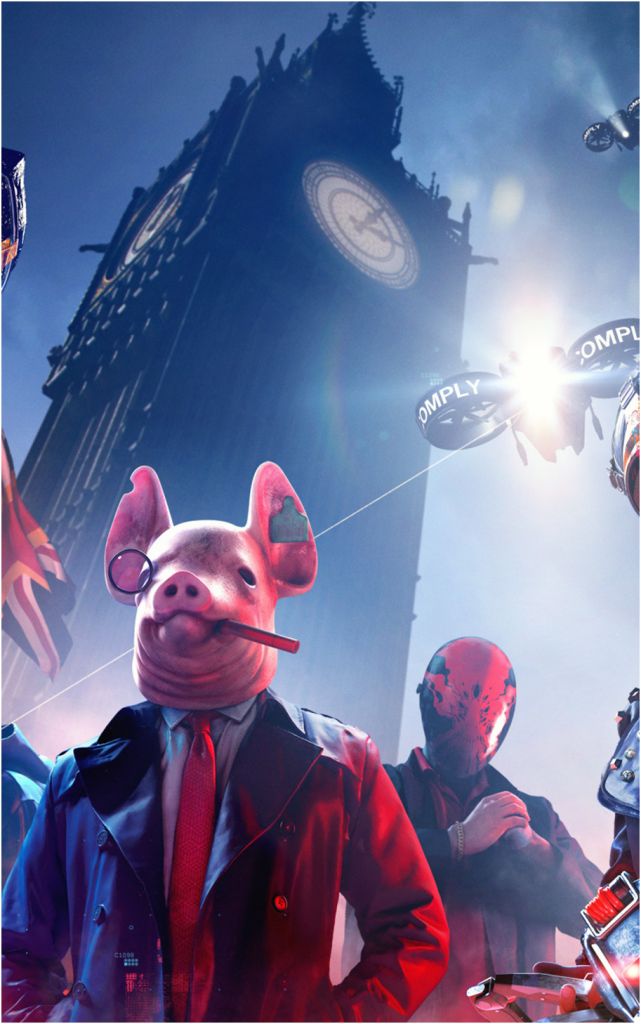 Image source: https://hdqwalls.com/wallpaper/800×1280/watch-dogs-legion
Genre: Action-adventure
Release date: Late 2020
If you have ever felt that action-adventure games are nothing but a mere illusion, it's time for you to try out Watch Dogs: Legion. This upcoming open-world action of Ubisoft is all set to shake this genre considerably. You will find a dystopian version of London the moment you load up the game. You need to play against the full force of London's totalitarian police state (fictional.)
What's up for the gamers?
You can recruit and operate different types of characters in this game.
The playstyle and background scenario changes based on the DedSec member you are playing as in the game.
You can also customize DedSec recruits with a wide variety of clothes and gears.
There are three classes for DedSec agents, such as Hacker, Enforcer and Infiltrator.
Each and every character that you see in the city is playable. From the old woman on the street to the pigeons flying around, every character in this game is a potential protagonist.
This game has come up with the concept of permadeath. That means your favourite characters can get killed if they are in the wrong place at the wrong time. However, you can minimize your chances of failure by bringing up three real-life buddies with you on this adventure.
8. Biomutant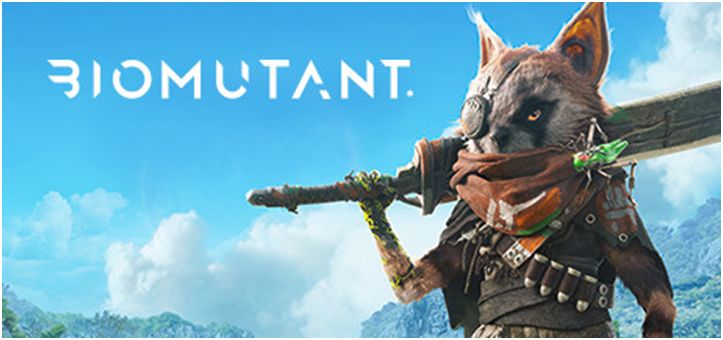 Image source: https://store.steampowered.com/app/597820/BIOMUTANT/
Genre: Action, RPG
Release date: To be announced in 2020
Biomutant is one of the weirdest and most interesting PC games you will ever play in 2020. This one is also an open-world Kung-Fu fable RPG. The combat system is a combination of shooting, powerful mutant abilities and karate-like melee. All you need to do is swipe at your enemies with your sword to kill them.
What's up for the gamers?
The martial arts style combat system in this game offers you maximum freedom of movement and speed.
You can even learn new forms of Wushu combat from the master that you will meet in your journey.
You can also create your own weapons as per your choice. Mix and match different parts to make unique 1H or 2H slash.
There are different characters that you will meet in this game. You can ask them to create weapons for you.
The character progression systems of Biomutant's characters are different from the other RPGs. You don't need to upgrade the basic stats like strength, speed, etc. Instead, you need to re-code your character's genetic structure. This will change how your character in the game looks and plays.
You can also mutate your mind to release your psychic powers. The powers include telekinesis and levitation. You can even alter the genetic make-up of your body to incorporate mantis claws and usable wings in your body.
9. Crusader Kings 3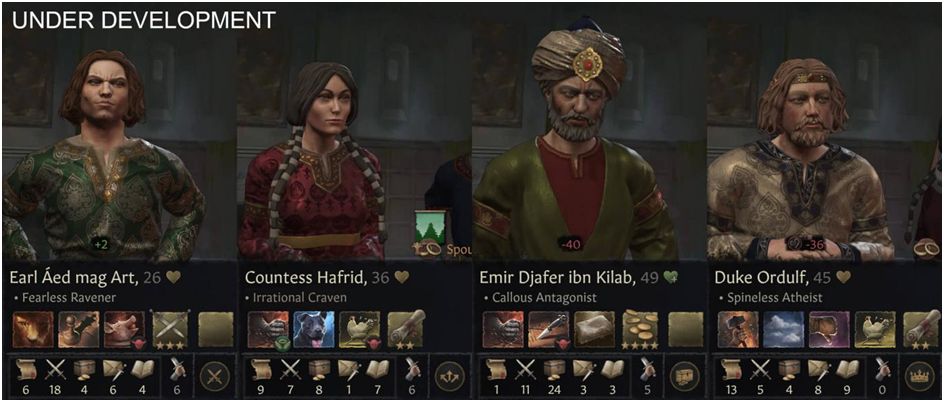 Image source: https://www.gamewatcher.com/news/crusader-kings-3-release-date
Genre: Grand strategy
Release date: To be announced in 2020
Crusader Kings 3 will bring medium level changes and upgrades to this franchise without changing the core concept. You can still play as the famous rulers from the European time period. Use political masterstrokes to assassinate your kids (in the game, of course) or enemies. You can marry off your relatives to keep the bloodline pure. Simply put, this is one of the easiest ways to make your Game of Thrones fantasies come true.
What's up for the gamers?
You can unlock the Legacies you want by purchasing one step at a time. 'Blood' track is the most highly featured legacy and it lets you dictate the evolutionary chances of your bloodline.
There's a new Lifestyle mechanic in this game. It lets the character work on a particular vocation.
Dread is a new mechanic available in the Crusader Kings 3. This one turns the reputation of your character from being a tyrant to something useful.
Are you a newbie in this field? Then the Stellaris style tutorial will help you understand how to get this game right.
Crusader Kings 3 is all about backstabbing your close allies and letting your empire grow over time. You can customize your ruler based on any one of the five different life focuses. The focuses include Diplomacy, Learning, Stewardship, Martial and Intrigue.
Instead of playing with 2D characters, you can play this game with fully-animated 3D models. The game's texture and user-interface have also modernized quite a lot. Therefore, you can feel free to play this game without compromising in the sphere of complexity.
Bonus Tool: Grade my Paper
10. Chivalry 2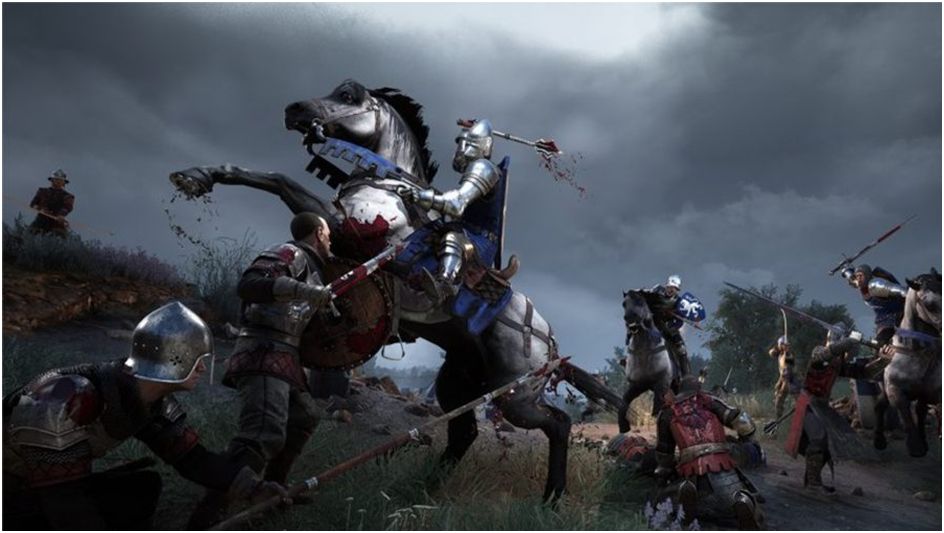 Image source: https://www.pcgamesn.com/chivalry-2/release-date
Genre: Medieval combat
Release date: To be announced in 2020
Do you love simulation-heavy medieval combat games? In that case, Chivalry 2 can be your perfect option. It is built upon the foundation of PvP action laid out by the first version of Chivalry. It's a first-person multiplayer game inspired by epic medieval movie battles.
What's up for the gamers?
You can play this game on a massive scale. There are 64 players in the sprawling and you will find multi-stage Team Objective maps along with epic castle sieges and forest ambushes.
This game is built on the next-gen visual leap. Thus, you can enjoy AAA presentation along with unreal engine 4.
There are all-new combat moves and an updated physical animation system.
The battlefields are also full of things that you can interact with. Try learning a new fighting style with pitchforks or roast a chicken for lunch.
Chivalry 2 is all set to bring back the popular melee combat system, as was seen in the original game. You can drop-kick your opponents and even continue fighting with your limbs chopped off.
The multi-stage battles of Chivalry 2 are an entirely new factor in this franchise. Players can burn houses, smash gates, slaughter nobles and protect peasants in different sections but at the same time. This game also promises extensive character and weapon customization options.
Bonus Tool : Spell Checker
Wrapping Up,
2020 is going to be an amazing year, especially for the gamers out there. Watch the demos of all these highly anticipated PC games to know which one to start playing with. For now, you need to focus only on the demos and features. Wait till your favourite game is released so you can install it immediately on your PC.