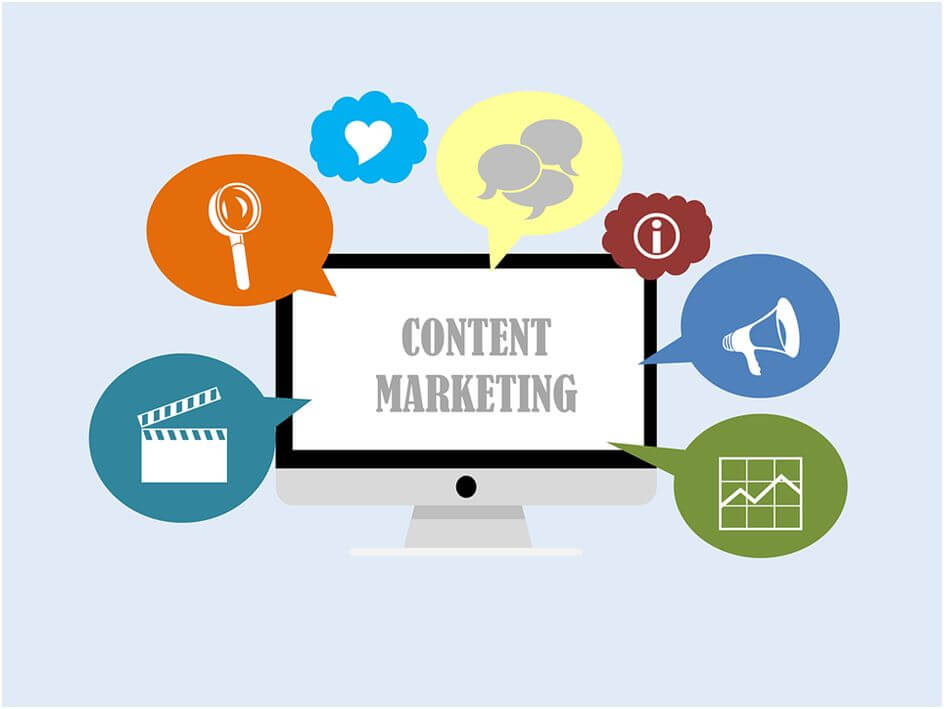 Image Credits – Pixabay
The Content Marketing Institute's 2018 B2B content marketing statistics reveal an interesting insight. According to the research, 91%of B2B marketers use content marketing as an important tool to reach out to their customers. Furthermore, the study suggests that nearly 86% of B2C marketers also consider this as an important marketing strategy.  These figures are indirectly trying to point towards the growing importance of content marketing. Here we bring for you Top 10 things that as a business you need to do before starting your content marketing efforts.
1. Mission statement and goal setting
Your first step towards content marketing should be to decide what you plan to achieve by opting for the same. On the other hand, the mission statement that you chalk down needs to include details like the type of content, target audience and the benefit those they would get. Once that is done you can set your goals which may be any of the ones mentioned below:
Increase in revenue
Sales
Attracting traffic
SEO reach
Reduction in marketing costs
Social media reach
2. Set Key performance indicators (KPI)
KPI in layman terms is analyzing what you wish to achieve and quantifying them. You must have decided whether you want sales, SEO, revenue and now you just need to add a fixed value to the same. You can set indicators for the following:
Quarter, monthly or yearly revenue targets
More signups translating to quality leads
Certain new email subscribers
Improving search ranking for a set number of your pages
3. Identify the target audience
As mentioned before you need to identify who are the people you are targeting your campaign to. Analysis of your audience includes details like collecting their demographic information i.e. age, gender, income, and education. You can also generate a customer feedback campaign to know what your content strategy is lacking at the moment. Assessing buyer personas and creating them also gives you a fair idea of who you are dealing with. You should find out where they access the content they need and make sure to invest your content marketing budget in those channels.
4. Analyze your present content
There must already be some content that you have experimented with. This could include blog posts, guest post services, social media content, videos, etc. You would have to analyze whether this content is serving any purpose or you and if it needs a major overhaul. It is better to use Google analytics to find keyword effectiveness, inbound links and how much the content has been shared. You can also update the content you have along with fresh data and statistics if you think that would be effective indeed.
5. Find out best content channels
By now, you would have got an idea of where your audience's attention is focussed and your content efforts have worked too. Instead of trying to experiment with multiple places try and expand your content marketing efforts in such zones only as that saves your time and effort both. If email marketing looks fruitful to find out content which is going to get you more eyeballs. On the other hand, social media has a fast rate but any wrong news about you can be damaging as it spreads quickly.
6. Decide which content type is useful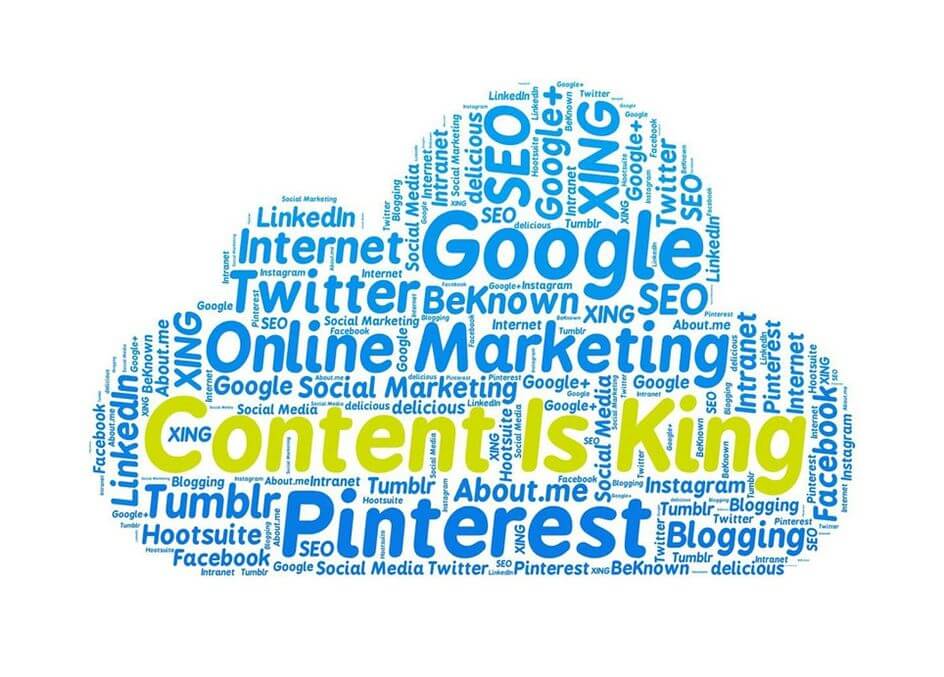 Image Credits – Pixabay
There are various types of content styles that you can use. It is important that you know how best to utilize them. Usually, an ideal content strategy is when you have a core content published on your website and that is shared on social media and other platforms to gain reach. Blog posts are quite effective provided they are shareable, valuable and include a CTA.Blogging or having your own blog is an easy to establish a platform which also has good returns. Research shows that 51% of marketers consider video as a content having maximum ROI and that is also an option worth thinking about. Apart from these, you can also invest in e-books, podcasts, and infographics are some other modes you can consider.
7. Allocate resources
Now that you know which content works it is best if you allocate resources accordingly. You will have to take important decisions like who will manage the content, what human and digital resources would be needed to do so and what the publishing schedule is going to be? Having an idea of the content production process streamlines its entire working for you.
8. Content Calendar
Before taking a leap towards content creation you would have to make a calendar which enforces when your publishing is going to happen. Sometimes lack of planning becomes an important content marketing mistake that businesses make. Find out which topics you wish to write on and mark the dates when you would want content published against them.
9. Creating content
You have got an idea of what you want to publish and now is the time to start working on it. Pick up the first topic decided and do your bit of research on it. You need to know which keywords are most effective when this topic is usually seen on other websites. Search to know what is already published so that your content stands apart from them.
10. Distribution of content
Lastly, you may now start sharing the content that you have created. This can be done on social media platforms, through email marketing, using influencers, etc. If you already have a settled social media presence doing that is not a tough task. However, if the same is not true then first work on creating enough followers on social media so that your content gets immediate reach.
These are just a few basic steps which are needed to set up a strong content marketing strategy. Once you get the hang of what works best for your brand you can achieve a balance of those methods which have shown the maximum ROI for your product/brand. Achieving that balance is tricky and you might have to do a little bit of juggling around. Apart from getting ROI you also need to analyze the time range in which the same was achieved as that is imperative to find the right content marketing strategy.
Prashant Sharma has been serving as Editor-in-Chief of TechPluto.com, a Google News approved Tech news site since 2008. His interest in solving problems in various aspects of Digital Marketing prompted him to start Accunite, a fast-growing company, building solutions and services for Digital Marketing Industry. PRchitects and ProMarketingNinjas are some of the credible service brands launched by Accunite.