What came earlier as just an app for making silly videos, took the whole social media by surprise and becoming one of the mainstream platforms of Social Media nowadays. The emergence of TikTok has started a trend that primarily targets Gen Z.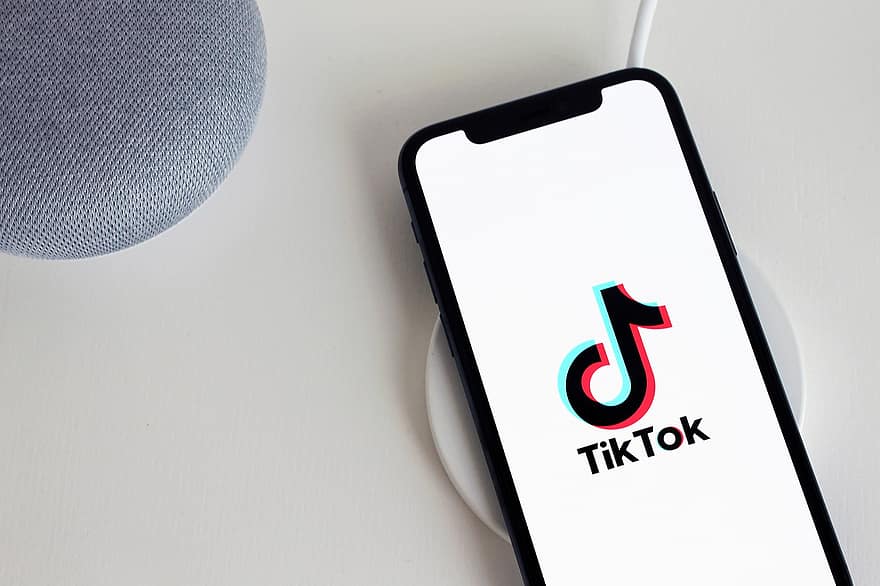 In this competitive world  business magnets have tried to  find new ways to promote their respectable businesses through the use of  social media from time to time. .
Tik Tok is also no stranger to this. You can already see many brands heavily investing in this platform because of its audience engagement. The competition is however still low compared to Facebook and Instagram.
It seems like the right time to get into the Tik Tok game and further enhance your brand name. In this article, we are going to give you 7 tips that will give you the perfect idea for using Tik Tok for your business
1. Know Your Niche
The first thing you need to do before branding through TikTok is to get to know about the target audience. As the users  in Tik Tok range mainly between 16-24 years. Make content that appeals to this audience.
There are several ways of enhancing your business. One of the most used methods is buying followers using Galaxy Marketing but before you decide to use these methods find out   about your targeted  audience you want to engage with.
2. Keep It Simple & Funny
While opening the TikTok app, the most common & featured videos you will see are the ones based on simple and funny ideas. So, If you want to promote your brand through content, then keep it light.
A serious content will definitely be a flop. And your audience will fail   to get the message of what you are trying to convey. So, be funny & innovative.
3. Focus on Content-Type
TikTok videos are normally 15 seconds long & can be  merged into several ones up to 60 seconds. So, the idea you want to send  out to all, will have to be expressed within 15-60 seconds. Moreover, the users of this platform tend to follow trendy incidents. So, the company has to be "up to date" in order to make the right content
However, some points should be remembered . Along with achieving branding goals some learnable or social messages should be sent out through these videos. Otherwise, the videos will just become a meme for others resulting in a downfall in the company's image.
4. Enhance Interaction
First & foremost aspect of a successful branding is to connect with the customers directly. TikTok is such a platform that offers maximum user interaction.
To achieve this goal, some hashtags challenges can be introduced by the company. These hashtags contain links to a page or site which demonstrates some specific rules for taking part in the challenge.
Here users submit their own videos with the company's hashtag. Thus, maximum interaction can be introduced. In exchange some rewards/gifts can be offered to those videos which will get the most popularity.
Another way to reach people is by arranging  competition that may contain contents which will promote the brand image to all. By following this process, excellent ideas  and better prospects will come to light which can be a vital point in the future.
5. Get Those Influencers
Gen Z is all about following trends. And for now, the trend is TikTok. Where  many have become so popular that even celebrities fall behind in  comparison.
These people are known as Social Influencers. They have a very large fanbase & those fans literally die for them,and  will do whatever their favorite guy tells them to do.
Seeing this as an intriguing opportunity, these influencers can be hired. But be very careful while hiring them as everyone may not send a positive message to the society. So, a well-judged influencer can increase a brand's image to a whole new extent.
6. Hashtag Challenge
As discussed earlier these challenges take people directly to the company's site & can  make interaction with users. To increase the fun a little bit more some options can be added too, like Duets & Demos etc.
Duet collaboration is done in similar videos. Thus, both the company & user can interact in a compatible way promoting the brand's image & message to all.
Demos are like the shortest guides of  using the  products. Here instead of focusing  on instructions   importance is given on showing directly how  a product can be used in just a few seconds. TikTok is all about simplicity & straightforwardness. So, complexity should be avoided in these challenges.
7. Maneuvering the TikTok Ads
TikTok has taken quite a while in letting ads in their app. However, as ads are here now branding can be done more easily. But TikTok ads are a bit different from conventional ones. TikTok lets 4 kinds of ads to be advertised. These types are:
In-feed native content
It's more like Instagram or Snapchat stories where the Company shares a video that does the job of branding. The impact is understood by the number of clicks, visiting the link, playtime duration, etc. These stories are also skippable.
Brand takeovers
This type promotes one particular  brand's ad for a whole day. Thus, hooking the users with short (3-5) seconds videos or gifs or dynamic or static displays  and interaction are made with them.
This approach has to be dealt with great care otherwise branding would be a total failure.
Hashtag challenges
As discussed  earlier  a couple of times , this method offers great interaction directly with users by making them participate in different fun challenges.
Branded lenses
These are like Snapchat's 2D & 3D lenses for photos and faces too.
Ads have the ability to reach millions of users within just a few minutes. This huge opportunity plays a very important role in branding. And TikTok is the platform for that reachability.
TikTok Do's & Don'ts
To sum it all up, here are a few quick real-life hacks for branding inTikTok
Always keep it simple & funny
Be humorous & candid
Be strategic in using music
Take part in other brand's challenges
Be sure to be trendy
Avoid making hard to sell ad
In a nutshell these are the points  that should be given a thought while using TikTok as a media for business promotion & advertising.
Final Thoughts
Social media platforms have always transformed our ways of connectivity and have allowed us to represent our creative side as well. Tik Tok does this brilliantly and creates its own community which is also a perfect opportunity for you to represent your product and service to them. Follow the above tips and make the best use of Tik Tok to enhance your brand.
Chris Mcdonald has been the lead news writer at complete connection. His passion for helping people in all aspects of online marketing flows through in the expert industry coverage he provides. Chris is also an author of tech blog Area19delegate. He likes spending his time with family, studying martial arts and plucking fat bass guitar strings.