Undeniably, online marketing is crucial for every business. Whether you own a start-up, a mid-sized agency or a big organization, online marketing is imperative to grow your business in this highly competitive business landscape. It's no secret that online marketing is important but may often be expensive as well. A majority of small businesses keep on thinking about which online marketing technique they should invest in. Well, if you are looking for an effective marketing technique within a limited budget, then social media marketing is the best online marketing technique that you can consider for your business.
Clearly, the entire online marketing landscape has completely transformed with the advent of social media marketing. Social media offers great opportunities for business growth. In fact, many businesses have seen rapid growth from social media marketing.
Do you know?
97 percent of all Fortune 500 organizations use social media marketing to promote their offerings and foster positive communication with potential customers.
In today's tech-savvy world, many businesses are well aware of the importance of using social media networking sites. If performed correctly, social media marketing can help you increase your brand awareness, generate more leads, and expand your customer base.
Are you still relying for lead generation on conventional advertising and cold-calling? Certainly, leads were pouring in through these tactics a few years back.
But, not today!
It's time to face the reality! Conventional marketing techniques are quite expensive and may not give your brand desired exposure. On the other hand, social media marketing can help you reach your targeted audience, mostly for free. In fact, if you want to generate quick results, then you can run ads on social media platforms according to your budget. Advertising on social media can help you reach your potential customers and bring in consistent sales from day one.
If you want to reap desired results for your business in this digital marketplace, then you should include social media marketing in your business strategy.
Not convinced, yet?
Let's dive straight into some of the top reasons why social media marketing is crucial for a business:
Your Targeted AudienceIs On Social Media
Social media marketing is important because people love to spend time on social media platforms. Considering that more than 3.6 billion people are on popular social media platforms, it's an incredible opportunity to reach and convert leads that will help you grow your business. Being active on popular social media marketing platforms can help you connect and engage with your potential customers, which ultimately leads to more sales.
Why make customers come to you when you have an option to go in front of them?
Clearly, social media offers immense potential to grow your business. As social media is an ever-changing space, you may face some challenges as well, but with the right strategy and proven tactics, you can win the game of social media marketing.
If you are not active on social media yet, then you are missing out on a golden opportunity to connect with your prospects and expand your customer base.
Increases Your Brand Recognition
Increasing brand recognition is one of the crucial marketing goals.
Wondering, why?
Well, it's because consumers prefer to shop from brands they recognize. Establishing an impactful brand presence in the social media marketplace can help you boost your brand visibility and increase your brand recognition.
Unlike other old-school marketing tactics, social media marketing can help you can get your brand in front of your targeted audience much more quickly and easily. However, always remember that representation of the visual elements of your brand and the quality of content your share on your social media profiles matters a lot when it comes to increasing recognition of your brand.
So, ensure that your brand's visual elements (cover image, logo) are well represented. Also, share unique and compelling content on your social media profiles. By doing this, you not only improve your engagement rate but increase your brand recognition too.
Get Attention and Build Brand Awareness
It's quite obvious that if people don't know you, then they can never become your customers!
Social media marketing can help you make your brand visible to your targeted audience, which leads to an increase in brand awareness. The best part about social media marketing is that it's free. You don't have to spend a single penny for creating a business profile on all the popular social media networking sites (Facebook, Twitter, Instagram, LinkedIn, YouTube and Pinterest).
Cool, right?
However, creating a business profile on social media platforms is just like an initial step of social media marketing. There are so many things that need your focus in social media marketing. Thus, it's important to develop a social media strategy for your business first. Ask yourself that what do you exactly want from social media marketing. Do you want to bring more customers, increase your website clicks, boost brand awareness or do something else? Whatever your goal is, crafting a goal-oriented social media marketing strategy can help you get amazing results for your business.
Improves Your Search Engine Rankings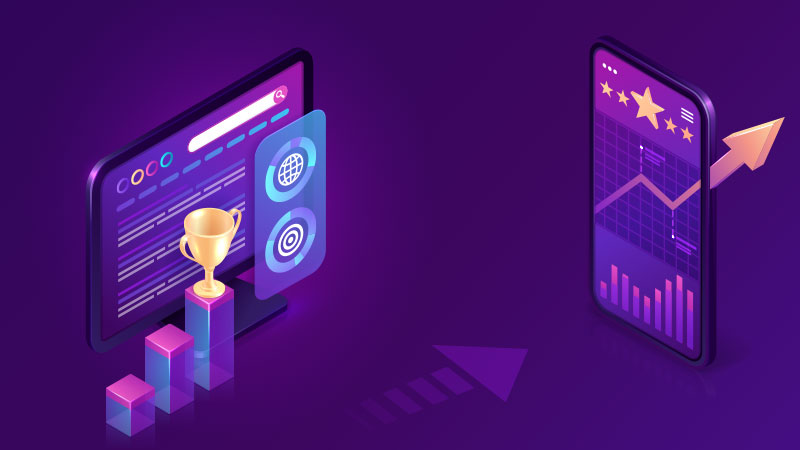 In this highly competitive digital space, every business wants to get ranked on the top of search engine result pages. Certainly, search engine optimization or SEO is one of the best ways to boost the search engine rankings of your website, and you may already be using this technique. But, do you know that social media presence is one of the most important search engine ranking factors?
Having an impactful and healthy social media presence can help you improve your search engine rankings as well. Wondering, how? The reason is that search engines like Google consider a brand with a good social media presence as credible, valuable, and trustworthy. Search engines like Google pay attention to social media engagement which can impact your search engine rankings. So, it's imperative to focus on creating a strong brand presence in the social media landscape.
Allows You To Tell Your Brand's Story In A Creative Way
Social media is a fantastic tool that can help you tell your brand's story to engage customers, build brand credibility and generate sales. In fact, it's a wonderful way to share your brand's message with your audience. If done correctly, brand storytelling can help you establish a personal connection with your consumers and build your brand.
According to experts, brand storytelling is more impactful when it's personalized. Many people use stock images for social media marketing. Well, if you want to build your brand, then you have to focus on creating your unique brand identity first. So, don't hesitate to make the investment and share original visuals to establish a strong brand presence in the social media marketplace.
Helps You Boost Your Sales
The ultimate goal of every business is to increase sales. Well, social media marketing can help you increase your business sales. Today, people love to shop online. No matter if you don't have an e-commerce website, you can still sell your products on social media platforms. Today, many businesses are using social media platforms to meet and interact with potential new customers. Selling on social media platforms can help you build new relationships, connect with prospects and cultivate leads.
If you are a product based company and want to increase sales of your product, then you should incorporate social selling in your social media marketing strategy. Social selling is an excellent way to reach your sales targets.
According to a recent survey report, 78% of businesses are using social selling to connect with their prospects, establish a connection with them, and convert them into paying customers.
Undeniably, selling on social media is a cost-effective way to generate more leads, increase sales and boost the revenue of your business. However, you need to understand that the results will depend upon your social media marketing efforts. Keep in mind that social selling is not a single technique. In order to get good results from social selling, you need to focus on improving the quality of your content. Content is the most important thing that binds the audience with your brand. So, try to create unique and quality content for your social media profiles.
In the Nutshell!
Let's admit one simple fact: Your business needs an impressive presence in the social media marketplace. So, like it or not, you have to include social media marketing in your business strategy. No matter if you have tried it and failed. You have to focus on improving your brand presence in the social media landscape.
When it comes to establishing a strong foothold in the social media marketplace, hiring an experienced social media marketing company can be the ideal step for your business. Honestly, you can reap astonishing results for your business with a detailed social media marketing plan, the right approach and proven techniques.
Another most important thing to remember in social media marketing is that Persistence Is Key! In order to get real results from social media marketing, stay consistent with your social media marketing efforts.
Riya Roy is a technical content writer at Agdova Technologies. She carries expertise and a flair for writing on Management Consulting, Software & Analytics and Digital Media. Apart from distilling her technical ideas into creating innovative solutions, she is a practitioner of Electric guitar. You can connect with her on LinkedIn.