Twitter is the sensational spot for entertainment, from breaking news to exciting facts like politics, sports, and more. Twitter is 14 years old now with a strong 330 million active users monthly and 145 million daily active users. Twitter is innovative with its new features, which keep on updating to satisfy the user experience. If you are using Twitter for your business, you will notice its changes each month.
Holding on to the current Twitter updates will help your business or brands make most social media. Be familiar with all the new features; this little stuff will help you succeed in your marketing strategies.
You all find a drastic drop in followers rate on Twitter recently because of Twitter's intent to switch off lots of accounts linked to SMS services. Even the followers have also reduced to 8-11% to top Twitter accounts. Twitter reports that the attacked links and accounts are removed together.
Twitter Facts of 2023
63% of Twitter users are between 35-65 years old
34% of Twitter users are female and 66% are men
The Twitter users spend an average time of 3.39 minutes per day
Twitter had 11.7 million app downloads in the year 2019
More than 70% of people are using Twitter as their marketing tool
The face with tears of joy emojis is most used emojis on Twitter
60% of people are purchasing the product after spotting it on Twitter
SMS tweets are not commonly used by most Twitter users, so that the effects will reduce.
At the start of 2023, Twitter's prime ad spot is recently connected with the video. Twitter came up with a new ad type called promoted trend spot. The new ad type can go with any kind of content like video, gifs, static images. You can see the ad at the peak of the explore tab. It is the best location for the markets and advertisers to target their audience. These ads will display at the top of the explore for two visit persons per day; next, it will pass out of the spotlight. It changes into standard promoted trend placement.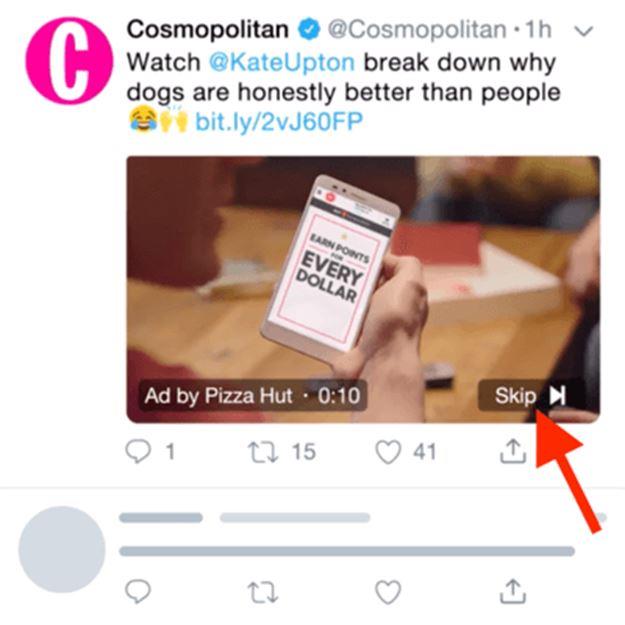 Monitor Your Comments
Now it's possible to track your old comments easily. Twitter has noted its downfall and introduced a new solution; it implemented a list particularly for "retweets with comments."
The current listing features will not consider retweets with comments to be specific tweets, which earlier omit comments from the retweets' total number. Rather than listing has divided into two groups, using you can find comments easily.
Twitter updates added to the reaction to direct messages; you can add all sorts of text, images that encourage the conversation engagingly.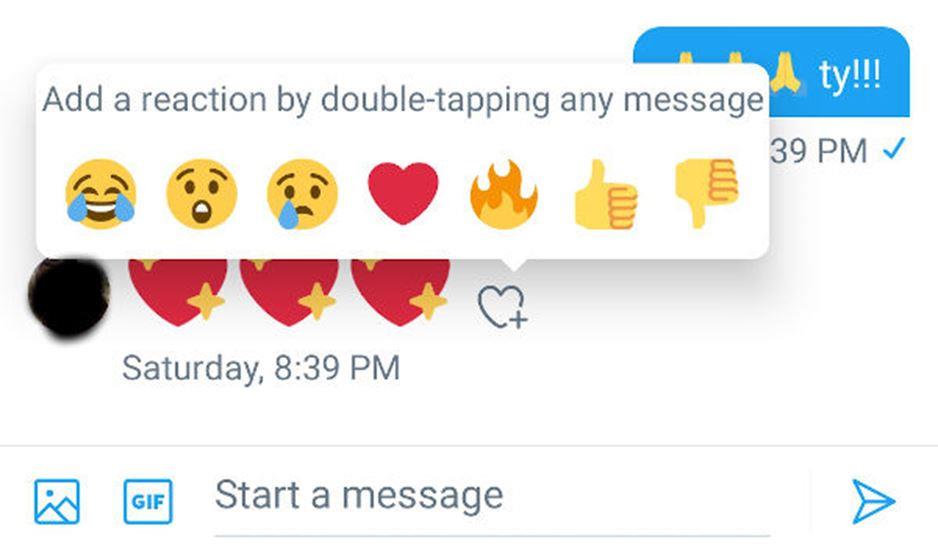 Rather than writing tiny messages, you can get benefitted from emojis to react to the dm. You can use seven different emojis pick that match your message to add feeling to your reply. In addition to emojis, you can include gifs to your text. Gif is nothing but expressing your words visually or funnily. It helps to improve your tweets and make users easily understand your content in a visual format. After the launch of emojis gif on Twitter, it's easy to reply to your tweets. You will not spot the reply without the context throughout what the audience was responding to your action.
If the audience enters into some other profile, their replies will appear as a conversation. You need to click the response to see the entire discussion or to find the context. You can spot it fastly without any effort.
Enhanced Camera Features With Many New Functions
If you are an existing Twitter user, you can experience the Twitter updated in-camera features last year, large in size with colorful panels. Though it is a flop, Twitter is trying to resolve the withdrawals with new modifications.
At present, Twitter users can add up to four images which can shoot via native camera and reply, retweet with multimedia content: photos, videos. Moreover, the large image size and colorful panels pass as the industry focuses on Twitter story features. Twitter users can get utilized with pictures, gifs, videos when retweeting.
During the march, Twitter updates related to the global COVID-19 pandemic. Twitter lengthened the search for COVID-19 to get more incredible information.
Twitter comes up with verifying the believable health sources and experts. Simultaneously, the Twitter verification process is stopped to the public, though it verifies some accounts. Twitter targets the account that is related to the pandemic.
You Can Control Your Reply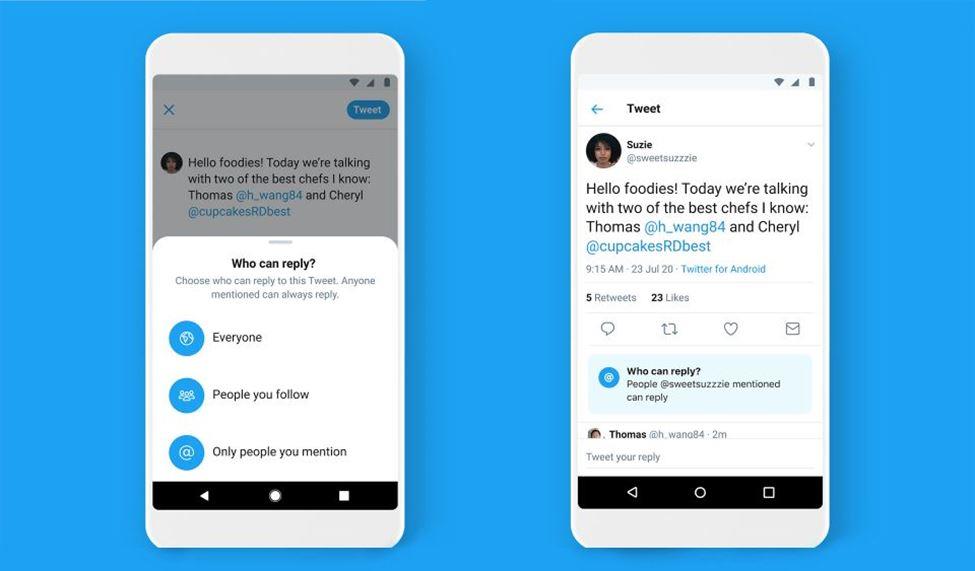 On Twitter, you can choose the people you wish to get replies from to your content, which sounds good, right!. Twitter introduced three offers to their users that are three different privacy settings, particularly for replies.
Three Privacy Settings are:
Everyone- Standard Twitter, default settings
Only people you follow
Only people you mention
The last two settings only control the replies, whereas they can view, retweets, retweets with comments and likes your tweets. The recently added privacy settings will get you to escape from unwanted replies from the people and motivates many positive responses.
This feature applies to the brand accounts; they also face some criticism on Twitter. To stay away from the negative, unwanted replies, Twitter restricts the users from all the tweets; it controls the transparency.
Did you know? Twitter allows you to manage multiple accounts for your necessity; user improvement was optimized. It is easy for social media managers to connect with multiple accounts together.
On the profile page, you can find the logout options for all the accounts. Through this, you can create two accounts; one is for your personal, and another one is for your business.
Scheduling Is Easy For Desktop Users
Scheduling tweets for future processes is one of the most advantageous options for mobile users. Now, desktop users can also enjoy the benefits of saving and scheduling tweets. The users can draft the partially finished tweets and can organize others.
The desktop Twitter version is only accessible through desktop and mobile web. It indicates that drafts saved on mobile will not be accessible to desktop apps.
Moreover, you can read other's Twitter replies to your tweets easily. You can also see the number of retweets, and social media marketers can choose the clicking option to know the quote retweets to sight all the written replies.
Before Retweets, You Can Read
Twitter launched a new feature on Android that allows the user to open the article link before doing any action that is retweeting to others. Content that is retweeted turns out to be the content to gain Twitter views and click rates in large amounts. However, many social media marketers and business persons are not satisfied with the new updates. They keep on arguing that the people are reading context without clicking the link. To end the argument, Twitter is trying to make an effort to make the people read the context thoroughly.
You can tweet with your voice, you can record your voice, and you can share the recorded audio in your tweets. To send your voice, open the composer, and click the purple wavelength icon, then click the record button, start speaking. You can record your voice for up to 140 seconds, posted voice tweets can be listened to, and people respond to your voice tweets.
Increase Your List Count
Twitter announces the list search, where people can follow more topics they like and discover many different topics. People can get the recommendation of their list by searching for the topics and content related to that.
The listing suggestion will include accounts you follow, the tweet you react to, and your following current accounts. By this method, people listing will fill with their discovery and explore topics with what is trending or popular on Twitter.
Twitter presents with two labels for two specific Twitter accounts. Twitter users, who are government officials, ambassadors, spokespeople, and foreign ministers, will have their account labeled. In the second part, Twitter users who are from state affiliate media entities accounts will be labeled.
In August, Twitter came up with a transparency center, in which it redesigned the biannual Twitter transparency reports.
It is ultimately a new website, which follows all the Twitter disclosed data. The data is presented to visualize the trends without any effort.
Next, Twitter invented the new application programming interface, which is created to serve the developers better.
The updates of API are:
Reframe the portal for developers along with effortless onboarding
With the new support section
The enhanced navigation system and optimized landing pages.
Updated From Context, Accessibility, And Security
At the start of September, Twitter initiated new updates, which help the users understand the reason for particular topic streaming on Twitter. It was created to make people offer a lot of information about the content, along with pinned tweets with trending sections. Pinned tweets resemble the trending content.
Twitter heightens inclusivity and accessibility. Once Twitter tested the voice tweets, it immediately reports that we realize still how much work we have to do as a company after the analysis. Twitter committed with the more inclusive for the disabled group.
In conclusion, Twitter has come up with two teams. The accessibility team of excellence and an experienced accessibility team will develop the accessibility of Twitter's interconnected structure and social media.
Additionally, it is also working for inclusivity; now, Twitter is processing to include automated captions to audio and video. It will be accessible at the start of Jan 2023.
Twitter continues to develop the authentication system and security protocols. It checks the internal detection and other monitoring tools to avoid the company from suspicious actions.
Twitter Fleets
As expected, Twitter introduces the story bandwagon and decides to open its own version of "fleets." For shared fleets, users will not receive any likes, tweets, retweets. Moreover, the fleets will be displayed within 24 hours. As like other social media platforms like Facebook and Instagram. Though it was not implemented all over the world only in Brazil, it was under testing.
The company is planning to incorporate options like close friends and hashtags groups. But, still, people can look forward to using Twitter fleets to put their daily thoughts. Did you know about "don't @ me"? This option is created to reduce the abuse or harassment on Twitter. Using don't @ me, you can stop the people who are mentioning your account without your permission.
It allows the user to maintain the standard profile without taking it completely private. This feature gives you more control over your communication. Same like @ mention, you can also control the people who can retweet your tweet. It helps to prevent the people who can view your post.In the current world, social media lacks privacy; it will be a surprising feature to the people who want to be more private and secured on Twitter.
Are you worried about the tweet reach and engagement? Twitter is making an effort to resolve your worries. Now Twitter makes its attempt to make tweets more relevant by introducing the feature, enabling the user's tweet under a particular group of hashtags and topics, interest.
This feature is now available to both Android and ios, which encourages more well-performing conversation without any negatives. The nature of semi nature is tweeting to specific particular topics, representing Facebook privacy factors.
Twitter made updates for "liked by" and "followed by" suggestions. It will be helpful to prevent people who don't follow the account from displaying their timeline.
Benefits for the people who use the ios platform can get a notification if people attempt to retweet, but they do not read the tweet thoroughly without clicking the link.
Conclusion
In 2023 Twitter has changed a lot, and it introduces many exciting features; if you're a regular Twitter user, you will enjoy the updates. The most appreciated thing is twitter took several steps to improve user privacy and security. We hope the above updates will surely help to understand Twitter in a better way than before. Twitter has maintained its standard for over 14 years, which is the most fantastic news for all Twitter families.
Kaira Ralph works at  Rousesocial as a social media strategist and a content writer. She contributes a lot of articles focusing on the latest social media trends to many blogs across the web. Her passions involve reading, painting, and traveling.