AI development platform
AI development is inefficient and time-consuming, and AI resources, especially computing power, are both scarce and costly. With the launch of its new products, Huawei is working to accelerate the development of the AI sector with developers.
ModelArts, a faster and more open AI development platform
ModelArts is a unique, faster and more open AI development platform that integrates labeling and data preparation, as well as model training, optimization, and deployment. It allows the end-to-end development of applications based on AI.
"ModelArts is a faster and more open AI development platform than any other AI development platform in the market," said Huawei's deputy director and head of Huawei Cloud BU, ZhengYelai.
"We believe that artificial intelligence developers will appreciate the speed with which it starts, complete the training and deploy models," he adds.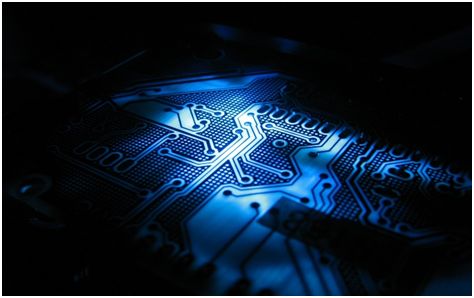 Labeling and data preparation takes a lot of time to develop AI, almost half of the total time required. ModelArts has an integrated data governance framework for labeling and data preparation during AI development. The framework implements iterative training to reduce the amount of data that needs to be manually tagged, which improves the efficiency of labeling and data preparation by 100.
In addition, ModelArts integrates a number of optimization technologies, including the parallel cascade hybrid mode that halves the amount of training required for a given model, dataset, and hardware resource set.
Deploying AI models is complex. With ModelArts, learning models can be transmitted in one click to the devices, the edge computing server, and the cloud. Online and batch inference tasks are provided on the cloud to meet different application requirements, such as concurrent or distributed deployment.
ModelArts also incorporates a variety of AI technologies, including automated learning, model design, and parameter tuning to accelerate AI development.
For the life cycle management of AI development, ModelArts covers raw data collection, data labeling, training task creation, algorithm selection, model creation and the creation of inference services.
ModelArts allows AI developers to share AI-based data, templates, and APIs.
HiLens, an application development platform based on artificial vision
HiLens includes an application development platform based on artificial vision as well as a visual device with AI features. HiLens integrates Skill, a new concept in AI development. Skill consists of a control code and models formed on ModelArts. HiLens also works with models formed by other standard frames. The skills developed on HiLens can be deployed on all devices incorporating Ascend IA chips.
The HiLens video device is a smart camera that supports inference. Developers can use the HiLens device to develop vision-based applications that can be deployed on devices and in the cloud. The HiLens video device incorporates the Ascend 310 chip, which is capable of processing 100 frames per second and detecting faces in just a few milliseconds. In addition, integrated light boxes minimize the use of resources and network bandwidth, and can be quickly downloaded and started.
What artificial intelligence can bring to education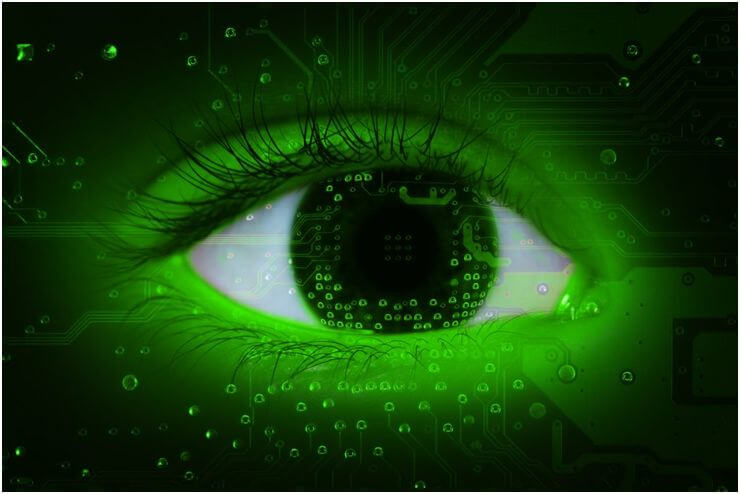 Between promises, fantasies, and fears, artificial intelligence is now a "major stake" for our society, as reminded by the Secretary of State for Digital Christophe Sirugue, on the occasion of the unveiling of the strategy "France IA " March 21, 2017. in ten years, 1.5 billion could be invested in this area that affects the automotive, finance, security, but also education.
In 2012, an American site already listed the 10 ways in which artificial intelligence could reinvent education:
Automate basic activities in education such as assessments
Adapt to student needs
Help teachers to improve their courses
Creating virtual tutors for students
Making a useful return to teachers and students
Changing our relationship to information and how we interact with it
Changing the role of teachers
Make learning by trial and errorless intimidating
Change the way schools find, train and help students
Transform learning places and how to learn
This theme of artificial intelligence was very present at the conference Futur-edu, organized on March 22, 2017, by LearnSpace, a new structure founded by SveniaBusson, which aims to be "a hub dedicated to educational change."
Customize Education
Several start-ups are working on algorithms that could transform the way we learn, particularly by personalizing learning: this seems to be the most relevant and successful contribution today of these technologies.
Lalilo uses artificial intelligence and cognitive psychology to create a teaching assistant for school teachers to help students in difficulty learn at their own pace in the classroom. Ambitious, the project aims to "put an end to illiteracy in France, simply," as said its founder Laurent Jolie, who beyond the formula, recalls that "20% of children arriving in sixth cannot read ".
For its part, Domoscio has developed a solution to adaptive learning that combines algorithms and research in cognitive science to provide individualized courses that allow students to get feedback on their learning. Used in higher education but especially today by companies, this technique is based on data analysis, including machine learning (algorithms capable of learning on their own) and deep learning(involving multilevel neural networks).
Positioned as the competitor of the American start-up Knewton, Domoscio weaves for four years his way into the world of training and is now recognized by the European Commission, the Ministry of Education, the National Agency for Research and the Public Investment Bank.
In another area, the start-up Peter has developed a chatbot of the same name: this conversational robot focuses on connecting students to each other on the Messenger instant messenger to help them do their homework. According to its founder, Jean-SébastienWallez, Peter now has 400,000 students and 1 million shares.
says Charles Tijus, professor of cognitive psychology and director of Lutin laboratory (Laboratory of uses in digital information technologies) of the Paris 8 University, the importance of taking a step back and necessarily human reflection on our own learning.
"Everything cannot be analyzed and evaluated," adds Ivan Ostrowicz, co-founder of Domoscio.
And to give the example of the autonomous car of Google which, to be one of the first concrete and extremely convincing illustrations of the use of the artificial intelligence, is still far from perfect, in particular in front of the particular users that are the cyclists.
More than fearing a hypothetical replacement of teachers by robots, it is certainly more in the human-machine interaction that the future of education is played out.
I am Sundar working in mippin.com, as a manager. And Iam working as a freelancer SEO analyst for RichSEO.in. Mippin is a best product review site. Here we update worlds best product list, insightful reviews, technology, home, garden & more product news.