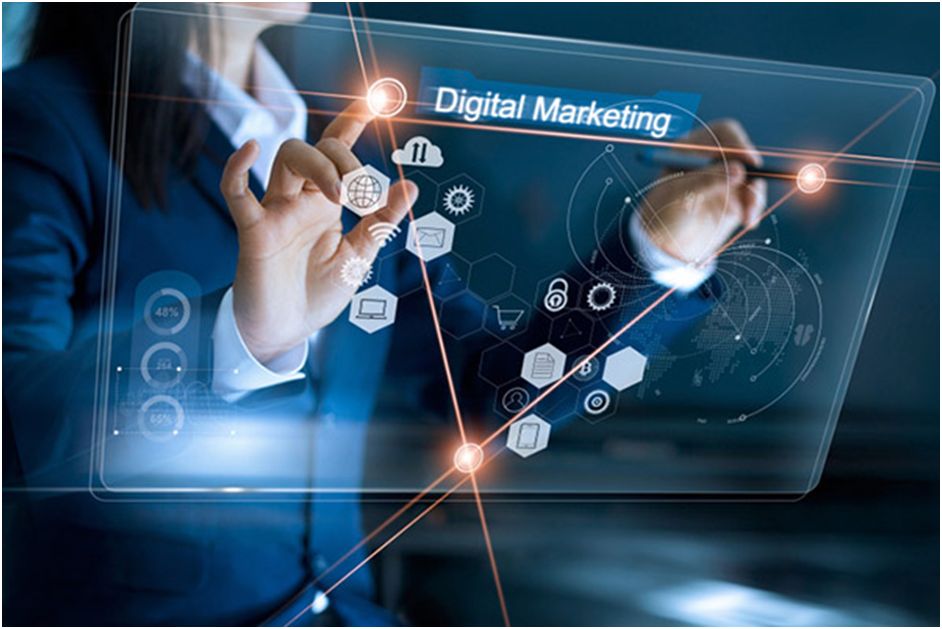 Fast-paced innovations and breakthrough developments in the digital arena are continually changing the digital landscape. Whether we talk about content strategies or social media marketing, building virtual relations, or paid ads, everything under the umbrella of digital marketing is continuously improving.
Technology has gifted us with commendable tools to gleam in the digital arena. However, changes in the business environment, consumer behavior, technology, and digital marketing trends make it essential to keep eagle eyes on the digital world.
Amending the digital marketing strategies as per the changing business environment is vital. Resistance to change has disrupted millions of businesses so far.
A cohesive digital strategy keeps the following points in mind:
Affordability
User experience
Targeted ads
Functionality
Now that we know the fundamental pillars of the digital strategy. Let us shed light on some emerging trends in the digital world:
1. Artificial Intelligence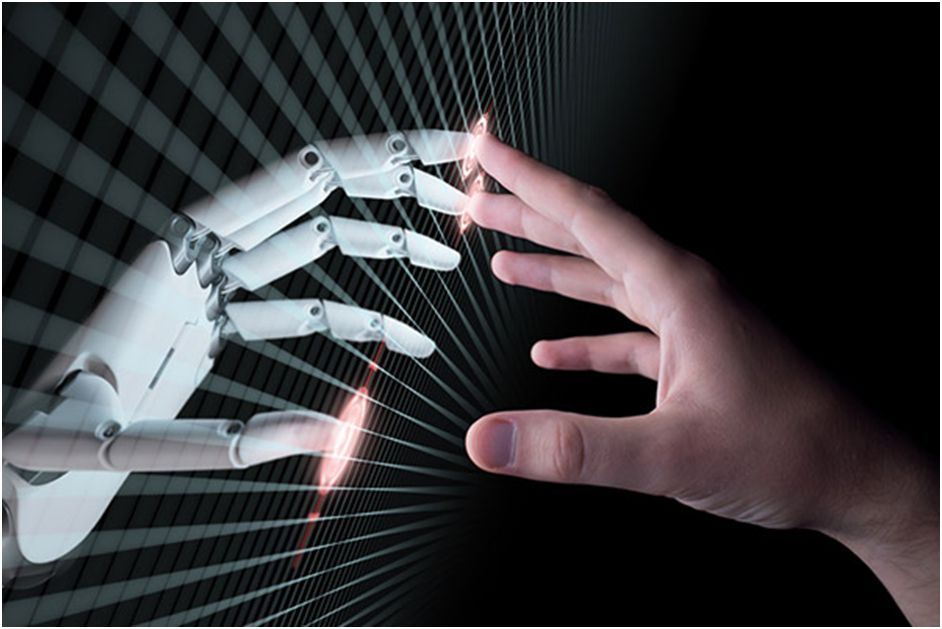 Just like every other sector, AI has automated the business world. Today, 86% of the advertisements are created through AI. Here is how we are using AI in our digital marketing strategies:
¾    CRM
AI is playing a significant role in providing impeccable customer service. It has now become a new standard of digital marketing. This trend is likely to increase in the future because of growing competition, hiking expectations, and modern business requirements.
Example:
Virtual assistance and chatbots are made possible with AI. They enhance the consumer experience by providing assistance in real-time.
¾    Cost and Time Saving
By replacing manual work with machines, AI is helping us save a lot of money. Machines are performing quick tasks, making it possible to achieve efficiency in no time. In comparison to a human, machines are taking just a fraction of time to complete tasks. Thus, bands are achieving their goals at a rapid speed.
Example:
Quick data mining of millions of consumers.
¾    Paid Advertisements
Paid ads and paid searches have dominated the landscape of digital marketing. They play a huge role in driving traffic and sometimes making direct conversions. Marketers are taking a smart approach by combining SEO with paid searches to complement one strategy with another. These paid ads/searches are created through programmatic advertisement, another form of AI. Cost is based on the frequency of display or a number of clicks on each ad.
AI has impacted the following factors of digital marketing:
Content creation/marketing
Audio searches
Face and voice recognition
1. Voice Searches
Consumers'behavior is evolving with technology; today, 40% of consumers are using the voice search feature as personal assistant devices become more commonplace. The time is not far whenthe text search will become completely obsolete. Voice search is likely to take over the traditional written method of searching.
Tools like Cortana, Google Assistant, Siri, and Alexa are already in full bloom. Thus, SEO experts need to change their strategies accordingly. Now, targeted keywords should be based on a conversational tone. It is because consumers go for a detailed query when using a voice search feature.
In the traditional search method, we are likely to make mistakes, and we often write less. However, when we are using the voice search method, we do not have to write, so we speak in detail.
In 2017, Google announced that Google Assistant was 97% in voice recognition. Similarly, other voice recognition software has also become smarter with the help of AI. As the Voice-enabled software becomes more sophisticated, we will likely see a higher demand for voice-enabled appliances.
Therefore, it is smart to integrate voice text search, voice optimization strategies, and voice content, etc. in your digital marketing strategy.
1. Personalization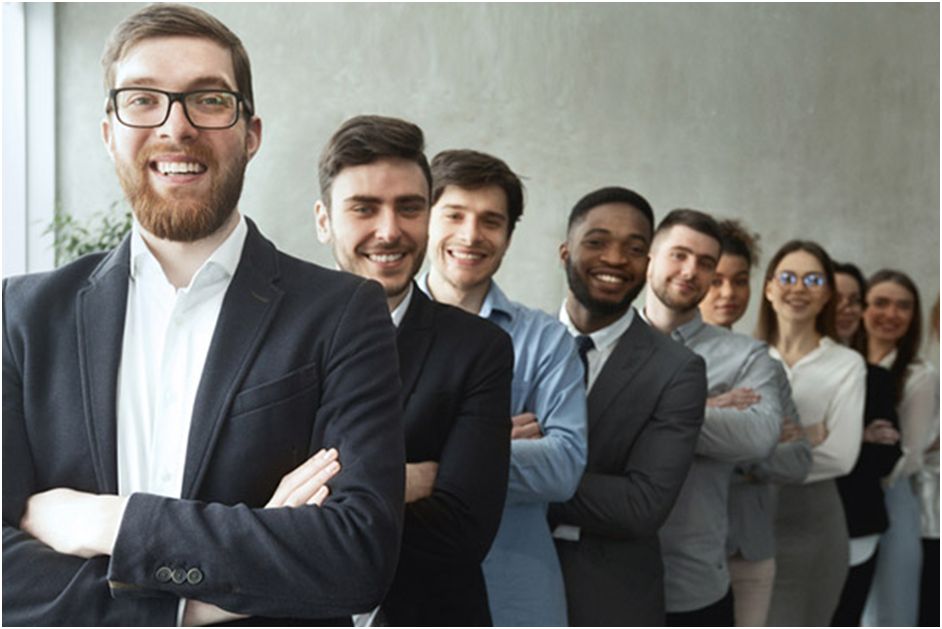 Gone are the days of mass production; today, consumers are willing to pay a higher price for personalized products. Therefore, modern marketing focuses on personalization. Digital marketing experts are utilizing Artificial Intelligence (AI) to gather more information about the consumer to offer personalized products.
AI is employed to extract data related to the likes, dislikes, search history, and demographics of consumers. Similarly, in paid ads, personalization is playing a great role. By knowing the most-visited products and web pages, paid ads of desired ads are being displayed to targeted consumers.
Facebook Dynamic Ads show the products on which the visitor clicked but did not make a purchase. All this is being done by the power of AI.
Example:
Let's suppose you searched for how to clean your home on YouTube and lookedup natural ways to disinfect your house on Pinterest. AI of this data is being stored through cookies and another technological method, and the AI is aware of your search pattern. Recognizing your need, it will direct similar ads to your browser; e.g., you may see an advertisement for carpet cleaning, a professional cleaning service in the UK. Since you were searching for clothing, there are high chances that you are interested in this product type and thus are more likely to convert.
1. Influencer Marketing
The trend of using famoussocial media personalities to market the brand is another popular trend. Previously, brands targeted mega SM influencers since they had millions of followers acrossthe globe. However, for the past two years, micro-influencers have risen in popularity because of their ability to convert their followers.
Influencers also increase the credibility of your message, which is otherwise impossible if delivered directly. However, influencer marketing is not as simple as it sounds. Selecting the best influencer, deciding the incentive, and making a deal is not a piece of cake.
AI is now helping brands in two ways:
¾    Reaching the Best Influencer
Every business needs a different influencer as per the nature of its brand. AI helps find the best one as per the given characteristics, thus saves time, energy, and cost.
¾    Deciding Rewards
Influencers expect a wide array of incentives. AI helps brands give desired incentives by observing the influencer's past work. Suggestions may include discounted memberships, free invitations, exclusive trips, and the most common monetary rewards.
¾    Monitoring the Results
AI monitors every post made by the influencer. This monitoring helps in knowing the involvement of users with the post. Thus, the impact of the post can be determined easily. Besides this, it helps in identifying the change made by the influencer. With the results of every post, marketers find it easier to take the follow-up steps.
2. Chatbots
The future of digital marketing is not time-bound. This is evident by the invention of chatbots. These chatbots make it possible to interact with customers 24/7. Customer service, which was dependent on human representatives, is now transformed into programmed chatbots.
Gone are the days when you posted a query, and it took a whole day for the brand to get back to you. Chatbots provide an instant response, and some of them do not require any intervention by a human. However, others do need some human intervention after finishing the initial phase of marketing, which involves gathering basic information, giving the core marketing message, and guidance on common issues.
Example:
The chatbot of World Health Organization (WHO) is helping millions of people to deal with the current pandemic. This chatbot is exclusively designed for WhatsApp. It provides instant information and guidance.
Various topics are given from which the users can select to get detailed information. Though it's only available in English, WHO is working on adding other languages like Chinese, Spanish, Russian, French, etc.
In short, innovation is redesigning the core methodologies of digital marketing. To keep up with the latest trends and tactics, marketers need to follow the sequence of learning, testing, and implementing. Arming the brand with the right digital tools can help in standing apart from the sea of contenders.
3. Digital Assistants
Tools like Google Assistant and Alexa need no introduction. Powered by AI, they make a dramatic change in our routine life. People have adopted personal assistants so enthusiastically that the total number of users is likely to hit 1.6 billion this year.
These smart devices can collaboratewith other devices to make your life easier. People use them to search the internet, dim the lights, play the music, set alarms, remind them about meetings, and more. Therefore, it is no surprise that marketers would be attracted to these smart machines.
In the future, marketers will need to come up with a strategy to optimize their content for these AI-powered virtual assistants.
4. A Shift in Social Media Functionality
We can observe a drastic change in the functionality of social media. Social media channels which were primarily created to connect with peers are no longer used for the same purpose.
Today, social media is used in the following ways:
Home-based business owners are using social media for direct selling.
NGOs are creating awareness for a social cause
Big brands are targeting international clientele.
Brands are building relationships with their customers through customer engagement.
Consumers are using social media to remain abreast of trends, best deals, and to make informed buying decisions.
Following examples prove the dramatic shift in social media functionality:
Twitter is playing a responsive role in creating awareness. It is being used to disseminate updated information. Most recently, people are using Twitter to send and receive helpful information regarding the global issue of the corona pandemic.
Facebook groups are providing a platform to buy and sell things. Many people are selling their preloved stuff on Facebook and earning good bucks.
However, this shift in functionality has not decreased the number of users. 3.5 billion People are using social media channels today. The increasing number of users have made social media marketing the most popular and effective tool for Digital marketing.
Although Facebook, Instagram, and other social media platforms are being used heavily for marketing, the users do not appreciate the cascade of advertisements while browsing their feed.
Therefore, the personalization of advertisements has emerged as a strong trend in SM marketing. Marketers need to use automation and AI to interpret user data and then show them ads that are of interest to them.
This transformation of social platforms has left a significant impact on digital marketing. The traditional means of interaction with prospects, which are messaging, website, and personal blogs,have been taken over by social media. Digital marketers need to arm their strategies with social media campaigns so that they can combat the rivals, who are making thousands of conversion everyday.
5. Micro-Moments in Marketing
We all know that customer is king. With rapid advancements, customers have become even more demanding. The desire for prompt gratification has led marketers to change their tactics entirely.
The expectations of getting a faster response have increased with the use of smartphones. With a single touch button, users can now get meaningful information. Introduced in 2015, these micro-moments (what to buy, were to go, what to get, etc.)are a game-changer for marketers.
According to Jay Baer, these moments were the hottest digital trend in 2017. However, the trend is still going and will further continue with more innovations. Brands are striving hard to provide valuable content that can directly impact the buying decision.
Consumers are carrying computers in their pockets with high expectations and low patience. Thus, digital marketing needs to be more relevant than ever. Brands need to generate customizable content by using AI. Besides this, holding the best search engine ranking is another prerequisite.
The digital arena is changing rapidly, with new tactics coming every other day. From chatbots and AI to voice searches and influencer marketing, we can see the impact of digital innovation. Marketers need to align their marketing tactics with the latest digital innovations to keep up with corporate rivals.
Conclusion
Having a clear mission, long-term strategies, and exclusive digital tactics can help you grab a huge chunk of the market in no time. But remember, nothing is written in stone. The hottest digital trend of today will be old news tomorrow. Keep your eyes open and your ears to the ground for new technology and changing trends. Only the most responsive companies can thrive in this competitive environment!
Have you recently used any latest digital trends? Share your analysis with our readers.
Shoaib provides ghostwriting and copywriting services. His educational background in the technical field and business studies helps him in tackling topics ranging from career and business productivity to web development and digital marketing. He occasionally writes articles for sushi delivery.