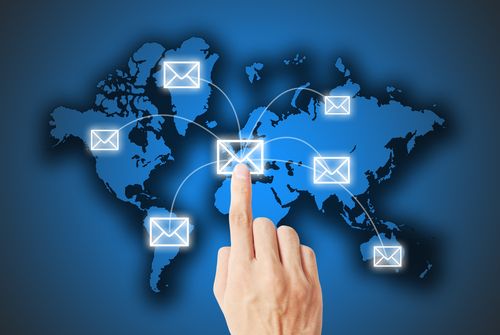 Once marketers had thought about sending multiple amounts of email to attract potential prospects and turn them into customers. The reasons why it worked at first was because it had a valuable piece of content and included a request to connect.
But later on, all of this just felt like another spamming attempt to target those who have nothing to do with a brand's products or services. After some time, mass emails started to wane and manufacturers as well as retailers desperately needed to find a new way to make a sale.
Fortunately, new email marketing methods are being employed in which brands can engage customers with data-driven tactics to ensure that they're sending only those messages that subscribers actually want.
To show you what we're talking about, read on to find out what it is:
Automated Personalized Emailing is in the House
About 73% of millennials prefer to connect with brands via email. But this doesn't necessarily mean that millennials or any other customer base for that matter, desire mass email blasts, spam, or even a company newsletter. What subscribers want instead, are highly-personalized and real-time messages from brands.
Tuning your email automation process will help bring this means of relevant marketing to life. As a matter of fact, those companies that send automated emails are 133% more likely to send relevant messages that correspond with a customer's purchase cycle.
Although it is appropriate to fine-tune your email automation strategy, it's worth noting that in the past recent years, email automation has a "set it and forget it" tone. Even though it will save your team plenty of time, boost relevancy and reach out to customers in real-time, Research Director, Chad White, at Litmus says that the new 2018 approach to automation is "review and improve."
White states that this method has already provided positive results. Programs that are successful are 70.2% more likely to, at least once a year, A/B test their automated emails and are also 94.7% more likely to A/B test transactional emails at least once a year.
Segmentation and Personalization are Making a Statement
These days email marketing and personalization go hand in hand. And if you are still thinking over whether you should be using personalization for your email marketing strategy, let these stats open your eyes a bit:
Strategies of email personalization involve adding the subscriber's name in the subject line, in the copy as well as images. But it goes even further than that.
Personalize with Segmentation
Personalization also involves collecting customer data, creating customer profiles and then segmenting lists to send more relevant messages to different subscriber groups. A simple and common favorite example lies in the Adidas email strategy for announcing new shoe collections.
What Adidas did here was segmented their lists based on gender. Then, instead of sending their entire catalog to every customer, they send the men's collection to male subscribers and the women's collection to female subscribers.
Personalize with Dynamic Content
You can even use dynamic content to accomplish a similar effect. Dynamic content involves changing a specific part of the content in order to appeal to different customer profiles or subscriber groups.
For instance, if you're a large travel company like Flight Center with an expansive subscriber base, you would want to send the same update about your company to every one of your customers, but then switch out travel deals based on the airport that's closest to each subscriber. So you create a different section of content to appear based on the location of each of your subscribers.
MailChimp can be costly, so for a cheaper and just as capable experience, here's a couple of suitable MailChimp Alternative – MailBuster :
MailBuster is not only the most reliable, but it's also the most advanced, and cost-effective email marketing software in the world. You can use features like A/B testing, list segmentation, timewarp delivery and real-time tracking and report.
Conclusion
Sending blast emails will only make you come off as a spammer instead of a legitimate business. Not only does it come off as annoying, but it will fail to attract your target market and you'll lose your chance to make sales. Hence, it is of the utmost importance that you personalize your emails and that they reach the right people at the right time.