The change in the business world is commendable. Since technology has taken over the world, it has impacted every sector. The world has seen some tremendous revolutions since then, and one of the most amazing changes that have happened by the same is the digitalization of business.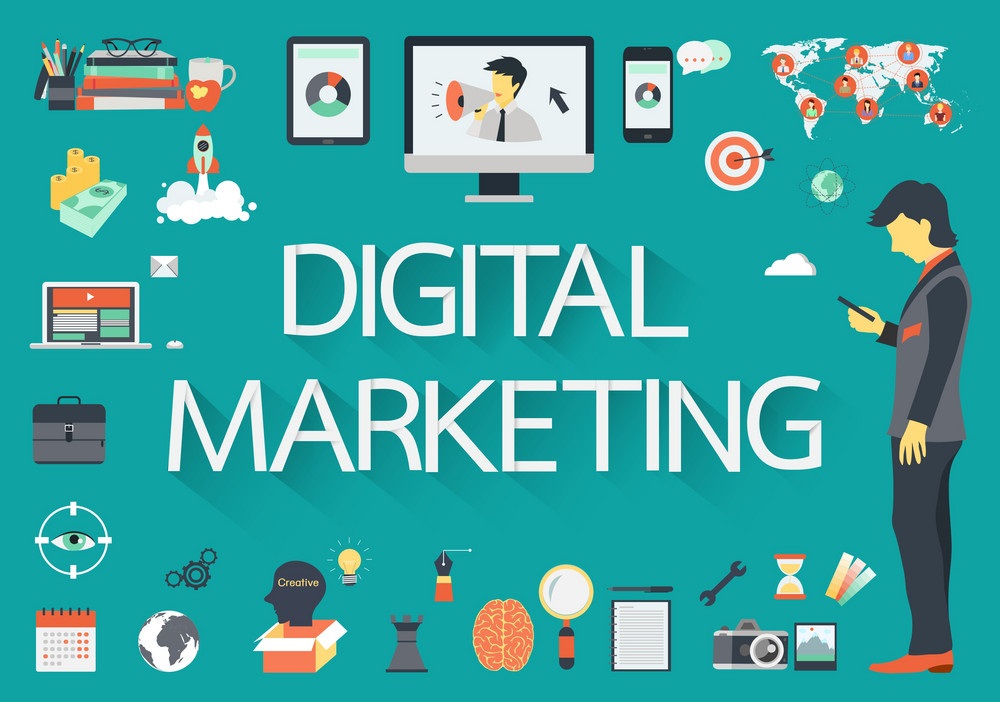 Digitalization of the businesses has improved several things and enhanced productivity as a result of it. Say, if we look at the marketing sector, it has excelled in recent times, and the reason behind it is digital marketing. Digital marketing firms like Creative27, Passion Digital, and Jelly Fish are companies that provide services that increase the effectiveness of marketing for a business. Digital marketing has proven to be cost-effective and has increased reachability and accessibility, as well. This improved the techniques of marketing; however, companies that were not working with digital marketing efficiently were suffering consequences like increased costs as well as the customers were not being targeted appropriately. This includes a number of things like SEO, SMM and content marketing. Each of these isdifferent ways of marketing the company or product and help you reduce costs.
Digitalization and technology have opened opportunities for new businesses like software development, building websites and such others. Google is a perfect example of a company that has made businesses turn their ideas into working units. Companies like these work on to bringing the ideas of their clients and turning them to digital applications and websites. The professionals use their knowledge and skills to give their clients a digital boost.
Websites or such platforms are not the only one that increases the strength of the business, but we can count on mobile applications to do the same. Businesses also make mobile applications for reaching customers and offering services.
These are only a few examples of how the world has digitalized in the last few years. The results are quite clear about the integration of digitalization in businesses. The way you digitalize your business, has a great impact on it, and thus not only digitalizing is important but digitalizing with the best available possibilities is what you need to do.
Gone are the days when newspapers and billboard ads were considered as the most effective ways to get the word out in the market. As the world evolved, digital marketing has become a necessity to maintain a stable position in the market. With the right plan and resources, you can set your navigation on to the path of success.
To describe digital marketing in the simplest words, it can be considered as a blueprint of how you build your business's objective in the online world. It can be highly profitable for a small company,especially when the goal is to connect with the audience. From emails to blog posts to videos and more, a digital marketing strategy can lead you to your success. However, the right idea of digital marketing could be only defined according to the market you have got and the factors of business that you have to consider. But whatever you do it must be in trends of digital marketing or else the results that you will get will be nowhere around amazing.
There are a lot of ways in which you can strategize your marketing plan. However, it can be overwhelming for an entrepreneur to determine the starting point. Defined below are six steps which can help you to become successful.
Determine your goals
Every company has some goals to achieve—be it a success, reaching to the audience, or just generating leads—but it is what decides the success of your marketing strategy. Dig deeper to determine what you need and make an aim to guide your digital marketing strategy. Once you have the list of your goals, prioritize the top three and work on your plan accordingly.
Determine the most suitable channels
You need to figure out where your target audience hangs out the most. Research and analyze the collected data and make sure to choose a channel which can help you to reach to your audience. You can choose different channels at the same time, but you need to make sure it works to elevate your business. For example, renowned companies create cross-platform integration to deliver authentic information to the audience. In simple words knowing your key channels can help you to reach out to your target audience more effectively. Picking the right channels are as important as anything in your digital marketing strategy. Only picking the right channel can make you do justice with the content that you have created.
Build a content marketing strategy
Most business nowadays spends most of its budget in developing a content marketing strategy. Whether it is through emails, blogs, social media posts or simple videos or animated videos, the content has cluttered the market place. It has become the driving force of your digital marketing strategy. To be effective, you need to consider what your potential customer requires. For example, if you see some questions coming from a number of clients, you can create a "how-to" blog which educates your audience.  Similarly, you can create corporate video animation to engage your followers with your business and brand. If you haven't figured out the best channels yet, you can simply consult a content expert to create content which can interest the audience.
Create a calendar
Once you know what works best for your business, you need to create a calendar to keep track of the content and be consistent. It is likely that you use more than a single channel to market your business, so you need a calendar that can help you to manage your plan. Include details such as content format, deadlines, channels and more to stay updated with hats to come and what needs to be done. Creating a calendar can keep you managed and simplify your work process as your load of work increases. Moreover, it can make your implementation of the strategy to become more effective. It will remind you of the flow of the operations that you have decided in your strategy and will make the contemplations on progressing with the right steps. A calendar can help as a supervisor if you do it right.
It's time to roll!
Now that you have a strategy, it is time to place everything in motion. You need to make sure that you have the resources, time and money, to execute your plan. However, if you have even the slightest doubt, you need to trim down your list to make sure your efforts don't go to waste. Bring everything right on its place and make it live. Put the right pieces at the right places and then wait for it to get you the results that are not just amazing but also something productive for your business.
Monitor your results
This is the step when you check and balance your plan and their results. Since every platform has itsown form of analyzing, accessing the info is relatively easy. These analytics helps you in determining what is successful and what is not. Not just that, it will help you to make your future digital endeavours even stronger. This will not only help you in improving the current strategy but will also help you in getting to be made more effective as well as it will make your future strategies to be improved with the current stats and numbers.
This is the simplified digital marketing strategy process to give your business the boost that it wants from the channel that is in trends.
Zeeshan Lalani is a writer who likes to turn the raw information into words that makes it interesting for the readers. He has also worked as a professional animator with Animation Dok. A business graduate, a professional animator, and a passionate writer are the words that can exactly define who I am.