Believe it or not, the principles of marketing are relatively new to the rapidly changing business world. Indubitably, Integrated Marketing Communication is considered as the tried-and-true strategic marketing methods to stay abreast of the volatile changes and to bring revolutionizing business opportunities. While there is no definite sire-fire formula to develop a robust integrated marketing campaign with a world full of conflicting information, marketers do face challenges to choose the right method to execute a successfully marketing campaign. But how do marketers design successful integrated plans to develop a promotional and collaborative marketing function?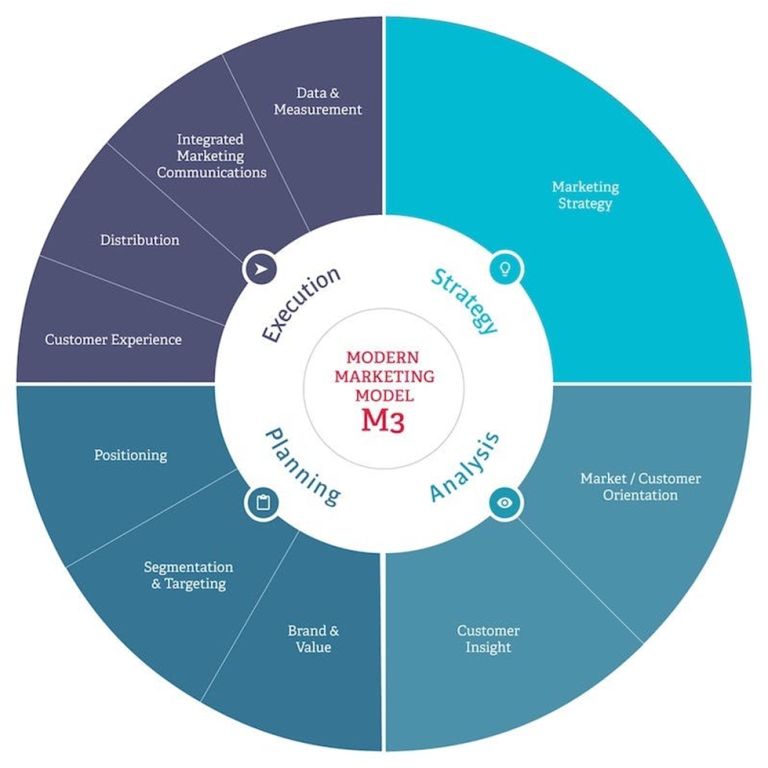 Basic concept of Marketing 
A set of activities, Marketing is a process of developing,  communicating, creating, exchanging, delivering services that have a specific value for clients, customers, society, partners and community at large.
What is Integrated Marketing Campaign?
Integrated Marketing Communications (IMC) is considered as the strategic marketing operations, designed by business organizations to promote the brand and coordinate accordingly, through communication efforts. Furthermore, this basic promotional tool is meant "a comprehensive plan that analyzes every strategic role combines both traditional marketing with inbound marketing to accelerated success in business, along with clarity, consistency and maximum communication impact." The primary aim of the Integrated Marketing Campaign is to develop a seamless and high-end experience for consumers across the globe with numerous fundamentals of the marketing mix- many good reasons to consider Integrated Marketing Campaign for your business irrespective of size, products or services. Isn't?
Today getting potential leads is the top marketing priority and challenge to promote success in business, and thus, the core image and messaging of the brand are reinforced through each marketing channel for long term visibility and other competitive advantages. Visit our marketing benchmarks guide to amplify a marketing campaign as well as brand messaging to seek their target audience, along with buyer persona.To help you understand and develop your integrated marketing campaign strategy, consider applying these five steps to jumpstart your success.
1. Identify Different Marketing Communication Methods
According to the integrated marketing stratagem, it's pertinent to decide the different marketing communication fundamentals you like to leverage as part of the business plan. Consider market, target audience and other perspectives, such as coordinating the essentials of integrated multi-channel marketing elements, such as receive data, gather relevant facts, and perform research on the issue to solve. From there, coordinating the messages across new digital marketing channels to determine what online media are most suitable for designing your specific campaign. Given these facts to design to achieve longer term continuous online visibility, we define different marketing methods as:
Design Content Marketing: A strategic marketing approach, Content marketing is focused on developing as well as distributing noteworthy, relevant, and consistent factual content to grab attention, and retain a clearly potential audience — ultimately, pitching your products and services to drive profitable customer action.Make your content engaging and available online through video marketing, blog content,pop-ups, premium content marketing (behind a landing page to capture information) and dynamic useful relevant website content to boost sales, connection with potential buyers, and learn more about the today's environment to form a firm decision-making process. Regardless of what kind of marketing strategies you apply, content marketing tactics should be part of the trending content marketing:
Social Media marketing
SEO Practices
PR strategies
PPC
Inbound Marketing
Content Strategy Framework
Email Marketing: email marketing strategy has been around forever- Practice email to re-engage your existing customers and connecting with your leads and potential targeted audience through unique and helpful informative content. Considered as a highly effective digital marketing strategy, the email marketing campaign helps to alleviate customers and prospects. Therefore, always invest in your existing client/ customers based contacts, and re-engage them through email marketing. Some email marketing examples are BuzzFeed, Brooks Sports, Uber, The Skimm, Poncho, Postmates, Birchbox, Dropbox and so on. It's not always about processing and nurturing new leads and transforming prospects into customers, but oftentimes the most significant marketing measures derive from providing the right information at the right time to the existing subscribers. Let's dive into the comprehensive guide to automate the process and drive growth to witness tremendous impact:
Use a comprehensive email builder
Start with your list (existing client based)
Develop excellent imagery and personalize elements in the email content
Add an email service provider
Add a definite call-to-action
Ensure to design for every device- smart-phone, tablet, desktop,
Social Media Marketing: Social media marketing is the process of developing content, tailored according to the context, as each platform is different. In order to drive more user engagement and sharing the effective posting, Social media is the apt form of marketing- build relationships, develop brand awareness, and generate website traffic. When collaborate with content marketing, email marketing and digital marketing campaigns, social media marketing for business canbring exceptional outcomes by connecting with your leads and target customers/ audience on a platform- the major social media platforms presently, are Facebook, Twitter, Instagram,LinkedIn, YouTube, Pinterest and Snapchat. Here are some of the Social media marketing tips to drive lead generation, drive website traffic and content results through social media Platforms:
Social Media Content Planning
Great Social Content
A consistent brand image
Social media for content promotion
Sharing Curated Links
Tracking Competitors
Estimate success with analytics
Develop social media crisis management
2. Develop a Marketing Communication Plan
Gaining awareness is the first step to develop sales process- evolving digital opportunities such as mobile, social media and viral marketing. The strategy to roll out a determined campaign across several platforms is due to the integrated marketing communications stratagem.The integrated marketing channels to execute step-by-step comprehensive plan, which are going to resonate with the potential audience, it's time to develop a comprehensive roadmap to execute operational marketing and other communication methodologies for marketing initiatives. To do this, an effective marketing campaign, it is imperative to focus on six significant effective marketing campaigns:
Identify your Audience: Determine whom you seek the campaign to act- the buyer persona is imperative to measure, and thus, each of the marketing methods must be analyzed and develop considering demographic factors, like gender, education level, race, geographic location, age, income level.  To shape the campaign, it is pertinent to build the foundation of strategic and creative decisions as per customer profile.
Establish your mission statement: For preparing a marketing communication plan, it is important to design a mission statement as per the goal of the company and customer' preference.
Estimate business objectives: To examine the goals of the business, it is necessary to identify the business objectives, and thus, start setting the needful objectives to be successful.
Design buyer personas: Define your target buyers- arrange your product or service profile as per the demographic and psychographic information.
Determine Unique Selling Proposition (USP) and Customer Value Propositions (CVPs): For developing a USP, it is essential to focus on the unique factors, irrespective of features and benefits. On the other hand, developing CVPs, it is necessary to be clear about what you are actually selling, thus, considering the marketing strategy, it is imperative to design a unique selling proposition.
3. Understand the Customer Decision-Making Process
Seems mysterious but true, to understand the consumer decision-making process is complex. Think about your own perspective, the thought process gets different, and thus, when purchasing something––specifically service or products, just start consider what you exactly require, research, and compare all the available options to opt before taking the final plunge. The significant thing here is to know the problem and to solveit accordingly to design the decision journey. There are some customers who use extended decision-making methods, but there are some others who like low levels of involvement to manage their limited, nominal as well as spontaneous decision making process- depends entirely on sales and marketing of your business. The five steps to formulate the consumer decision-making process are as follows:
Problem recognition
Generating information search
Alternatives evaluation
Defining Purchase decision
Post-purchase evaluation
Business companies need to understand this complex aspect of consumer behavior along with decision-making process, as this consumer decision-making process can enhance the effectiveness of the marketing communications strategies by crafting their message to the decision process of their audience.
4. Implement Your Marketing Campaign Plan
If you've got a fresh new marketing plan, now it's time to implement and see the results. When business companies decide to regulate a formal marketing campaign, they need to  enhance the certain process to initiate for success. Here are some of the steps, we will cover today to help you consider your marketing plan
Frame the right expectation: We all know, marketing is not a quick fix- to make your marketing efforts successful and worthy, build the right foundation according to the business objectives and wait for the results. As marketing success takes time, put the right effort and design the expectations up front to understand by everyone.
Get the Calendar: Always ensure to use a calendar to keep a loop about what content is developed and being sent, at what exact time to prospects, and through what channel. This basic aspect will strengthen you to organize your marketing campaign assets and also,communicate with the right prospects at the right time and place to process the definite decision-making journey.
Develop the team and manage the resource: To decide who will be on the marketing implementation team is critical as to develop the collaborative effort, as a business strategist you need to include your chosen people from various departments, like sales, marketing, digital marketing, or customer service department. Moreover, you can always outsourced marketing partner to implement the strategies you need.
Installing Automation Software: Also, look at what other kinds of resources you require to initiate concrete effort in order to reach the definite scale, and thus, you are going to need automation software- a CRM that is aligned to record and feed every data that you can see and check for the full sales process. This software helps you to implement a designed program for your business, and thus, you can effectively reach your potential audience and engage them with an integrated, seamless, consistent and informative message through a variety of channels with ease.
Communicate the Plan: Communicate the marketing strategy to your team and help them to understand the business objectives must be the top priority. Before determining which campaign to practice, each team member must realize and agree to the cross-operational business objectives.
Analyze the marketing campaign: To formulate any marketing communication strategy, a comprehensive and results-driven strategy must be evaluated to monitor the requirements and analyze the prospects. It is imperative to focus on the qualities and other attributes of your product or service that provides the basic services, and offering audience excitement. Certainly, monitoring series of engagements with your business campaigns, social interactions, email open rates and click rates, sales-update, and finally closed the deals.
Stay on Top of Trends: For tracking the number of sales and leads generated from the marketing campaign, KPIs are essential to check the metrics that include things like eBook downloads, email sign ups, webinar participation and so on. Always try to stay ahead of the curve through new methods of marketing communication strategy in different forms. Try to contribute to the value of your brand with the help of the latest tools, software and potential marketing strategies, introduced by the marketing industry.
As you can see, the integrated marketing campaign is challenging and complex. It is not only requires constant thinking and evaluation of strategies regarding the channels to get the right leverage, but also the content, technology,cadence, target audience and tracking to make sure your campaigns get truly successful and drive revenue.  To gain a deeper understanding of truly Integrated Marketing Campaigns, schedule a complimentary integrated marketing consultation to make sure a successful integrated campaign.
I am a content writer of Search Engine Marketing.Are you looking for the right integrated marketing campaignto develop and implement for your business organization? If so, contact or schedule a complimentary integrated marketing consultation with us. Our team of experts will discuss your business objectives personas recommendations and campaign goals, to draft a successful integrated campaign.