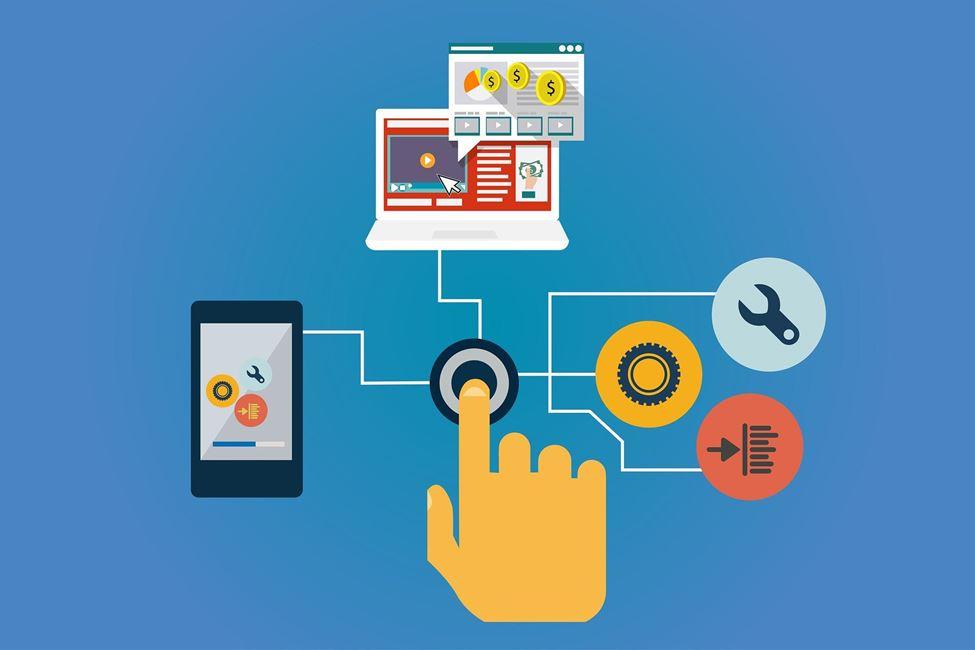 Ecommerce apps are a great way to boost your business. Whether you have a small fashion boutique or a big store, an online marketplace app is crucial to your online success.
Everyone wants to increase e-commerce app engagement. First, let's understand what app engagement is? App engagement is the interaction or communication that happens between your app and users. The interaction is regarded as successful when the user makes the desired action, like make a purchase.
How do we define an engaged user?
When a user searches for a certain product on your app
View a product listing
Opens an email or a push notification that takes the user on your app
Make the purchase
Why is app engagement Important?
When there are more app sessions, you are most likely to retain customers. When users engage with your app frequently, it increases brand recognition, builds trust, and increases the chances of a sale. The more the app engagement, the more will be the revenue. When customers are engaged more, they buy more and also engage in word-of-mouth marketing.
With more user engagement comes loyalty and retention.
How Can One Measure App Engagement?
User behavior is the key to measuring user engagement. By tracking users' actions on the online shopping app and analyzing what actions users take on the app is considered user engagement.
How to engage users?
Now the question comes how e-commerce apps can engage users?
Below are some pointers that help engage users on an e-commerce app:
Content Creation
Walmart-owned Flipkart has revamped its app to improve user engagement. Flipkart has launched 'Flipkart Video' as well as 'Flipkart Ideas.' They take the help of influencers and brands to create content that will interest users; their topics include fitness, photography, cooking, fitness, and health & wellness.
Use Machine Learning
Keep Machine Learning at the top of your priority list. When the data size is in petabytes, AI is your friend at picking patterns. You can use Machine Learning for product recommendations. How to go about it? Machine Learning will pick what users are searching for on the app and, after that, send them push notifications and emails to bring back to your app to browse similar products. It's a great way to engage users.
Here we are discussing some of the e-commerce marketing strategies for your e-commerce app
1. Pay attention to your brand
Online shoppers have numerous options; why should they choose you? You have to create a brand around your product offerings. Shoppers should be able to relate to your brand, and they should trust your products. This is the key to increase sales.
How can you create your own brand?
Create a visual identity (logo, fonts, design)
Packaging design
You can position yourself in numerous ways such as vegan, natural, eco-friendly, high end, etc.
Website copy (friendly, funny, or whatever you want)
2. User-friendly Interface
A user-friendly interface plays a huge role in converting visitors to customers. Supermarket App Development companies understand that users should be able to find what they are looking for in a hassle-free manner. There should be product categories so that users can have a smooth experience on the app. The design of the app should be clean, avoid any spelling mistakes and bugs. If users don't like your app, they will uninstall it within minutes. You should add the necessary features and avoid the ones that are of no use to your users. Don't clutter the app.
3. Use Large Images
Large and high-quality images are a must on your e-commerce app. They have the potential to make a difference. Your images should be of high-quality and reveal product details so that users can make the buying decision easily. Images should be from various angles and should provide a 'product-in-hands" experience.
Clear and crisp images of the product provide customers with a detailed idea of what they are buying, and it decreases the chance of returns and improves overall customer satisfaction.
4. Detailed Product Descriptions
Detailed product descriptions are a great way to help shoppers make a decision about the purchase. Provide clear and excellent product descriptions.  When you don't provide a full description, there are very few chances that the customer will make the purchase. Around 20% of shoppers are unable to complete the purchase because of incomplete product descriptions.
5. Content to Win Over the Audience
They say content is the king, and it is true. Great content helps win over the Audience. You have to keep certain points in mind while writing content- identify and research the demographics of the audience you wish to target. For example, your e-commerce app sells party dresses; who is your target audience? Most probably young ladies. You can write a post like "Party dresses for prom." How will this help you? Ladies who are searching for prom dresses would look up "prom dresses" on Google. Ladies will see your post and click to view more.
6. Keep Building Your Email List
A strong email marketing strategy is crucial for your e-commerce app. Collect emails of as many people as you can; not only your customers but also prospective customers. When you launch a new product, you will be able to send emails to all these people, which will help you get more customers. Not only that, you can offer a referral discount to those on your email list to encourage them to share your site with friends and family.
Email is one of the most effective marketing tools, so make sure to take advantage. There are many e-commerce apps that use pop-up boxes and ask users to enter their email addresses to get a certain percentage off on their first order or get free shipping. Communicate with your email list; include product launches, promotions, etc.
7. Offer Coupons and Discounts           
Discounts and coupons grab the attention of the audience and prompt them to make a purchase. They are powerful tools to bring the audience to your e-commerce app. Coupons are not only great for sales, but they also help people to add their email ids in exchange for coupons.
8. Improve Your Organic Social Presence
Online business means you have to improve your digital engagement as well. Keep your social media channels up to date. Use vibrant images and ensure you post informative and attention-grabbing videos to your social media channels.
These days, more and more people spend a lot of time on social media. They get to know about some brands and e-commerce sites through social media. Hence, special attention should be paid to social media to boost your app engagement. You have to research where your target audience spends a lot of time, on Twitter or on Instagram, and focus on that. Social media can act as a great advertising platform for your e-commerce app; ensure to add that as well.
While using social media for advertisement and promotion, start small. Use simple, easy to understand photos of your products when you are introducing yourself to a new audience.
9. Join Hands with Complementary Brands
It's a great idea to partner with other brands for promotion. All you have to do is find a business that compliments your products. This way, you can reach out to a new audience that has a high chance of buying your products. For example, if you sell hair accessories, it's beneficial to partner with a brand that sells hair equipment, such as hair curlers and hair straighteners.
You can do cross-promotion at every level of the funnel. You can also go for down funnel promotions; you can offer a discount on one product when a customer purchases another.
10. Cart abandonment Emails
You can send customized emails to shoppers who have abandoned their carts. It's a great way to remind shoppers that their cart is waiting for them and they should go ahead with the purchase. If the shopper is logged in, you can later send him emails with the pictures of the products he intended to buy but abandoned the cart. When you are sending an abandonment email, you should include:
Make it personalized
Send the email more than once
Send emails promptly.
Include customer reviews, ratings, etc.
Show them related items.
Send discount coupons before you give up.
11. Make Use of Satisfaction Surveys
Ecommerce brands use satisfaction surveys to know how satisfied their new and existing customers are with their services. Surveys build goodwill. The data collected will help you enhance the user experience and develop new methods to provide user satisfaction.
You can ask the following questions in the survey: 
How customers got to know about your app?
Did they like the shopping experience on the app?
What they didn't like in particular
How can you enhance the shopping experience of customers
Final Words
An online shopping app is a great way to boost your online business. By providing a great experience to users, you will scale great heights in your business. For e-commerce app development, one should choose reputed and experienced companies.
Regina Deemer is a content writer, mobility strategist and blogger who writes on the latest technology and business-related topics. At present, she is working with Cerebrum Infotech, a leading custom software application development company.