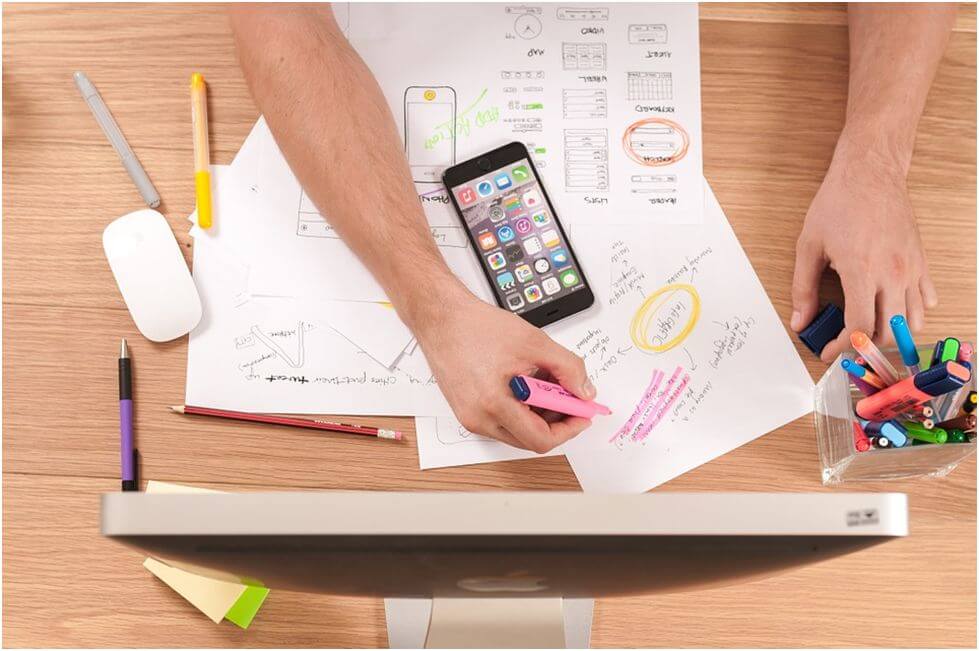 Image Source: https://pixabay.com/photos/ux-prototyping-design-webdesign-788002
If a time machine could take us back to the grocery shopping days of the '80s, we would be wandering down the aisles of large supermarkets with glee. The advent of supermarkets like Safeway, Woolco, Fine Fare and Mainstop made shopping a dream for all, with every household need (including fresh produce and grocery) available under one roof.
The same goes for mobile applications. They came at a time when our lives were filled to the brim with hectic jobs. With the main aim of making our lives a lot easier (and fun), mobile apps have made living in the new millennium quite bearable, if not super-convenient.
From maps to plumbers on request, mobile apps these days let you do just about anything. If you too have a mobile app that can make lives much easier, then you need to know how to market it right. Read on to find more about the increasing popularity of mobile applications and the many ways you can strategize a sure-fire digital marketing plan for the same.
Growing popularity of mobile apps: stats to gape at
From the rapid increase in app developers worldwide to download figures, here are the latest stats about mobile applications to give you just the insights you need.
Quite fascinating, right? Let's move on to know how you can use an effective strategy that combines the best of digital marketing practices for a mobile app.
Tips you must know to market your mobile app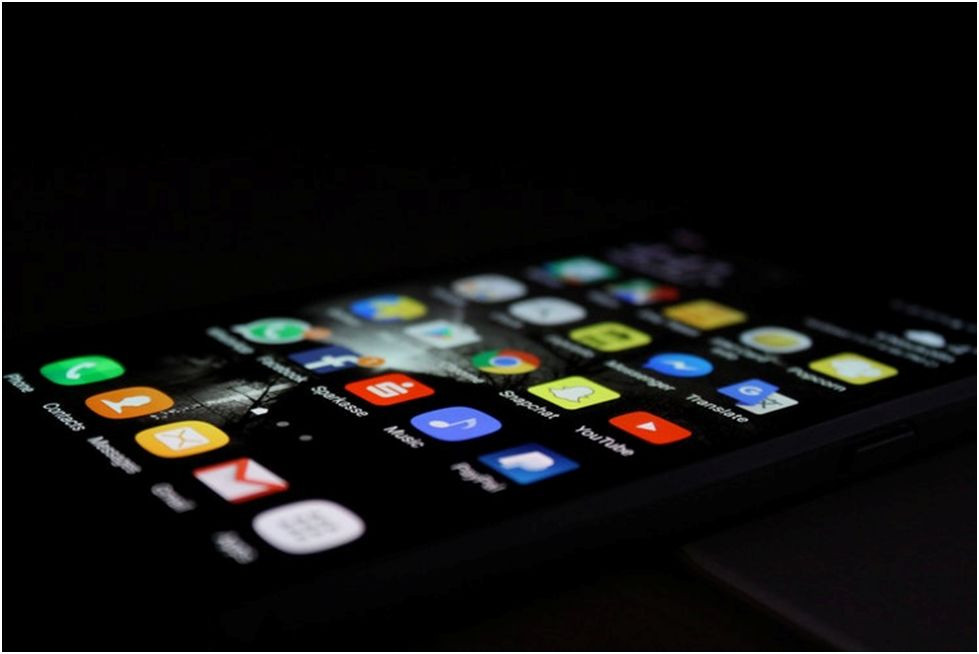 Image Source: https://unsplash.com/photos/w33-zg-dNL4
Marketing your mobile app requires planning, followed by the perfect execution of your plans. If you go by the tips mentioned below, it won't be long before customers make a beeline at the Google Play Store and Apple App Store to download your app.
Before you launch the app
Begin planning early
The focus here is on the users. You can make good use of AI-powered behavioral targeting to identify the needs and problems of your target audience. When at the planning phase, you need to keep the following pointers in mind.
Think like your customers. Would you download the app if you were in their place? What can make the app even more appealing to them?
How many categories have you gone for when designing the app? Are they enough? Do you need to fuse different categories to create a unique appeal for your app?
Have key players in your industry saturated the target market already? How about trying the exact opposite approach for marketing your app?
Engage more customers
Google reports that only 40% of users search for apps through the app stores. The rest come to know of them through blogs, online publicity, contests, YouTube videos, teasers, and tweets. So make sure you count in customer engagement at the early stages of marketing your app. You have a lot of ground to cover when it comes to customer engagement. From interactive contests on Instagram to opinion polls, get the users talking about the app long before its actual launch date. This way, you will get to approach a lot more people within the time between developing, testing and launching your app.
Social media is just the place to engage the maximum number of customers. Create a blog about your app and tweet about it early on. This helps to create a buzz around the app. Get chatty and conversational in your approach; an occasional humorous dig can be welcome too. For example, "New bun in the oven" for cooking apps or "Grade, set, go" for assignment helpapps can guarantee loads of engagement. You can also check out this blog to know more about driving more sales through social media.
Teasers keep people guessing, they help heighten the hype surrounding a topic. Your app can do a lot of good with some teasers too. Aim for a short video that explains the key functionality of the app to the target audience. Pair up with leading tech websites and YouTube channels to cover your teaser. You can also try your hand at influencer marketing if you can sign up online celebrities to promote your app on their channels. Brands like Amazon, StylePop and Ventra are killing it with their app teasers, and so can you.
After the launch of your app
Encourage feedback from users
How your customers receive your app can tell you a lot about what needs to be done for improving their experience. You need to have a plan to receive and process feedback from customers. It can be in the form of a giveaway contest on the launching month, or even a post on your Facebook page, fishing for reviews in the comments section. No matter what you do, make sure to get people talking about your app on the web right after the launch, and you will pick the vibe alright.
"With 72% of people trusting online reviews just as much as word of mouth recommendations, you should really go all out on this aspect" says Kiara Wilson, an experts associated with MyAssignmenthelp.com.
Dimensional Research reports that 90% of customers agree that online reviews have a positive influence on their buying preferences and purchase decisions. If you have promo codes and freebies on download, ensure that you use the same to leverage the reviews online. Get hold of some leading influencers in your industry and convince them to feature your app on their posts. You can also give them the promo keys that make it even more alluring to the users. Tie up with review websites to feature reviews on your app.
Blend in app store optimization (ASO)
Finally comes the turn to optimize your app for the app stores online. Only a combined strategy of effective app store optimization and SEO can help your app make it to the What's Hot section of the app stores. A few tweaks here and there, and you will be all set to rock the app stores. Here are a few stats and pointers to give youa heads-up when designing a surefire plan for nailing it at the app stores.
Putting keywords in the title (or app name) increases rankings by 10.3%, reports TUNE. So focus on the title.
Sensor Tower Study mentions that you should ideally keep the keyword at least five times on the product page of the app stores for maximized searches and downloads.
Keep the app description light and breezy but don't skimp on the functionality. You don't want to be talking only about sunny Miami when promoting a travel app, for instance. Focus instead on how awesome it would be to sip piña coladas on a discounted trip to Miami using your app.
Design a terrific icon that draws the eye instantly.
Don't forget to include short videos and screenshots of your app. Take a cue from Candy Crush Saga (one of the most downloaded games in 2018), and post a new set of screenshots with each update.
Run regular checks for bugs and glitches on the app store.
Parting words
Whether your app helps people communicate, read, sing, play games, watch movies, shop or study better, you need to know just how to market it. People will only download your app if they find it fascinating and purposeful. Take a cue from the digital marketing tips discussed in this post, and you can strategize a foolproof way of getting those download rates up by quite a few notches. Ensure that people app-solutely love what you have on offer, and you will be good to go. May the force be with you.
Sienna Brown, an Adelaide-based digital marketing expert, she is also associated with MyAssignmenthelp.com as an academic writer. If you want any type of essay outline you can contact her.