Nowadays a lot of phones face the problem of overheating. It is a very serious issue because it can lead to exploding of your phone.
So to safeguard you and your phone from damaging we have compiled a list on how to cool down android phone.
But before that let us first understand why do mobile phones get heated in the first place.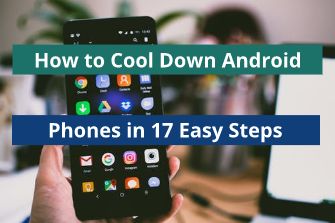 1.) Keep your phone in a cool place
This doesn't mean that you should place your phone in a refrigerator. The problems caused due to keeping your phones in the refrigerator are:
The screen may crack if the temperature is low enough
The internal components will get wet due to condensation
The speakers might not be fully functional for a period of time.
Instead, you can put your phone in the room which has AC running as it will lower the mobile phone temperature.
2.) Fan your phone
Another great android overheating fix is to fan your phone.
This might sound another silly thing to do but when you are out of the house or office for the whole day and under the sun your phone is most likely to overheat.
So you can either blow on your phone or fan it as it will help you cool down the temperature of the phone.
3.) Power off the device
This might seem a silly thing to do but just like us human beings when we work all day we get tired and we want to take rest in order to release our tiredness.
Similarly, mobile phones overheat when you use them for a long time and you should switch off it for some time so as to let it cool down.
4.) Take off your phone case.
When your phone overheats and has a case on then the case will trap the heat and not allow the phone to release the heat.
Hence removing your phone case will allow your phone to cool down faster.
5.) Don't use two or three applications at once
Apps are the main source of battery consumption and hence it is important to close down the current app when you find out that your phone is overheating. It also helps in increasing speed of your android phone.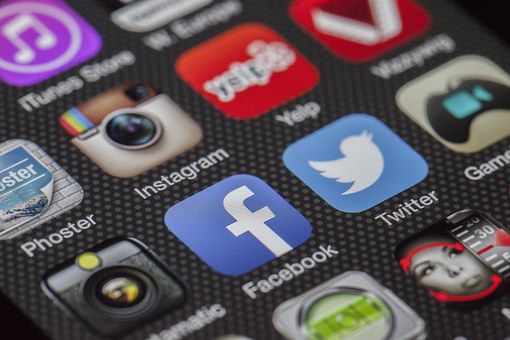 6.) Never put your phone in your pocket.
If your phone is overheating and if you decide to put your phone in your pocket then it is one of the worst things to do.
Because your natural body heat will work against the cooling process.
Instead, you should put it somewhere in a shaded region.
7.) Update your apps
Another important android overheating fix is updating your apps.
A software update brings new features to the apps by improving the app performance by adjusting it to the current mobile specifications.
Hence it is very important to update your apps from time to time.
You can go to Settings> About phone> System updates/Software updates and check if there is an update available and update it.
8.) Uninstall your apps
There are a lot of unwanted and unused apps on your mobile phone which are silently eating away your battery and causing your phone to overheat.
So uninstalling the unwanted apps is the best android overheating fix.
Just navigate to Settings> Applications and select the unwanted Apps from the list and straight away uninstall it.
9.) Wipe cache partition on the phone
It is not very popular android overheating fix but it works very well.
In this method, your android will delete all the unwanted data from your phone.
You need not worry about any data loss.
Steps to wipe cache partition is:
Boot your phone into Recovery Mode.
Use Volume key to select Wipe cache partition from the listed options and then press the Power button to confirm it.
10.) Use Cooler Master to solve the problem
There are a lot of cooling apps on play store but Cooler Master can be trusted for the job of fixing overheating of android phones.
This app monitors the temperature of your phone in real-time and then analyses CPU usage to find out the apps which might be causing overheating.
Then, it will close the apps to prevent the phone from overheating.
Visit 5 Best Duplicate Photo Cleaner Apps For Android to delete duplicate photos.
11.) Separate your phone from your other gadgets.
Keeping all your devices in your bag is the safest thing to do as you don't have to look after your gadgets everywhere.
But if two of the electronic devices are overheating and they are stacked upon each other then it is most likely to cause overheating of both devices.
12.) Don't turn your brightness up, buy a glare screen.
Increase the brightness when you are under the sun seems the most logical thing to do because you cannot properly see the mobile screen under the sun's brightness.
Instead, you can buy a glare screen as it will help you see your phone under the sun no matter how bright it is.
13.) Put your phone into airplane mode or simply turn it off.
Putting your mobile phone on airplane mode will help you run basic functions and meanwhile help you save a lot of battery and also prevent your phone from overheating.
While turning it off means there are no background apps running and hence no overheating occurs.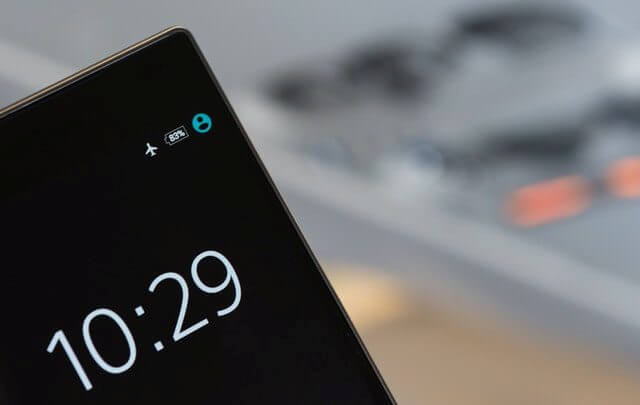 14.) Limit gaming time.
If your phone is not a high-end model and if you download games that require a lot of space, huge RAM, etc. then your phone is surely going to overheat.
Instead, you should set a timer to your gaming time.
15.) Don't use third-party chargers and cables
A lot of micro-USB cable-chargers are universal because they can be used in almost all android devices.
But that doesn't mean you should use any charger on any phone.
Because different chargers have different wattage and are optimized for different devices.
This is the reason why mobile manufacturers give you an official charger and cable because they are optimized for your mobile's specifications.
16.) Turn off what you don't need
Bluetooth, mobile data, WiFi and GPS are some of the things which you should use only when it is needed.
When it is not needed you should turn off them as it will prevent your phone from overheating.
17.) Never leave your phone in your car
Cars act as a giant metal incubator. Hence you should not leave your phone in the car.
When driving for long-distance buy a magnetic car mount to keep the phone affixed to the air conditioning vent.
When you are leaving the phone in the car for safety reasons, store it in the trunk instead.
DIY Phone Cooler
Conclusion:
Here are a few tricks which I know on how to cool down android phones.
Which of this method worked for you?
What are some of the methods you use to cool down your phone which is not mentioned here?
Do let me know in the comments section below.
Thank You!
Chris Mcdonald has been the lead news writer at complete connection. His passion for helping people in all aspects of online marketing flows through in the expert industry coverage he provides. Chris is also an author of tech blog Area19delegate. He likes spending his time with family, studying martial arts and plucking fat bass guitar strings.