Point of Sales Systems facilitate the completion of business transactions. A POS system usually consists of one principal computer connected to an array of devices. These devices include barcode scanners, checkout terminals, card payment terminals and more. Every business needs a different POS system.POS terminals with card readers and barcode scanners will help enable POS systems in physical locations. On the other hand, a virtual POS system would only need a mobile or a computer. Cloud based POS systems is a budding concept that has gained popularity with many merchants.
Image Source :https://hikeup.com/
The growth of eCommerce has influenced business owners to integrate their online stores with the POS systems. Integration has helped eCommerce owners to have a competitive advantage over their counterparts. However, choosing a POS system that will serve your online and offline needs is essential for brands.
What does a POS system include?
Every point of sale financing system includes a set of hardware and software components.
POS software includes frontend and backend functionalities. A front end POS interface will enable transaction processing through a monitor, touch screen or any other device. The backend access can be through a browser or any other medium. An on-site POS system will store data on local machines. Today, cloud based POS systems are booming as they are low in cost and have more advanced features and integration options.
With changing times, POS developers have worked to reduce the number of integrated hardware elements. Today, many cloud based POS systems run on a single device. An interface is where you will log in all your transaction details. It can be a mobile, tablet, cash register, etc. A POS hardware may also include cash drawers, receipt printers, barcode scanners, card machines, network devices, etc.
All the above mentioned POS hardware elements were crucial for traditional POS systems. Nowadays, web based POS have reduced the hardware dependency. Web based POS systems have helped sync inventory and account details from both online and offline stores.
How to enable a POS system into your eCommerce stores?
Most eCommerce platforms have an inbuilt POS system. Shop owners need to enable these options while building their online product stores. The inbuilt POS will take care of enhanced product searches, order creation and quick customer data retrieval. However, make sure that you check the inbuilt POS systems and their service charges before using them. Also, make sure that the POS system offers you flexible transaction options and reduced manual intervention.
You can purchase a POS plugin and use it with your existing eCommerce stores.POS plugins will need you to maintain two separate systems for POS and eCommerce. You will need to employ extra resources to synchronize data between both the systems. Faulty integration may interfere with your day to day activities. An ideal integration should facilitate easy data transfer and data retrieval from both systems.
Integrate eCommerce with POS
An integrated POS and eCommerce system will help you achieve higher customer satisfaction that will generate better revenue. Integration needs inputs from eCommerce developers and POS developers to build a custom code that can join both the systems. You will have to pay an integration expert to take care of data sync and regular maintenance requests. Custom integration will offer better flexibility but has its own set of development complexity. A successful custom integration will help run a smoother eCommerce business.
Use POS systems to accelerate your eCommerce business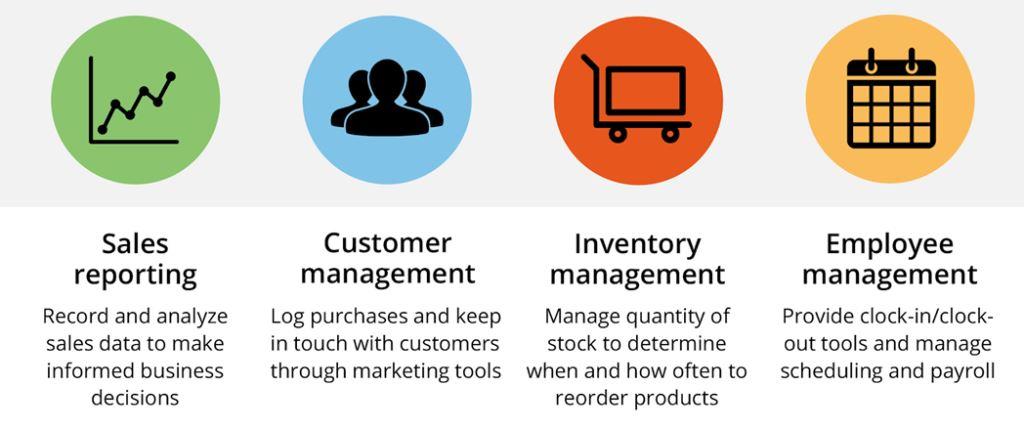 Image Source :https://nemitechsolutions.com/
POS systems will usually look like an ecommerce financing system from outside. However, POS helps track different aspects of an eCommerce business. Utilizing POS information in the right way will help you reach your target audience and promote customer loyalty.
POS helps track inventory in real time
Inventory management is a core feature offered by most POS systems. All you need to do is enter your initial inventory details during setup. Each time a customer completes the payment transaction for a product, POS will update the inventory at that exact moment. Returns and replacement processing become very easy with POS. You do not need to employ resources or build additional software for inventory management. Data from POS systems can be utilized for an end to end inventory management.
Study individual product sale activity
POS will help you find your most sold and least sold items. With this information, you can direct your research and survey to study the inadequacies of certain products. You can employ better marketing tools to promote the most sold products to a vast audience group. POS will help you eliminate products with lesser sales. You can also study the sales statistics for newly launched products or outdated products. POS will also help you collect data about seasonal services or products. The seasonal product sale activity helps stay prepared for similar future occurrences.
Build an interpersonal relationship with your customers
POS helps you identify your loyal customer base. You can provide loyalty points and other privileges to such customers. Bonus privileges like special discounts on birthdays and anniversaries, festival discounts will garner more customer interests.POS will also help you study their past purchase history and their purchase pattern. Customer purchase history will help you recommend similar products in the future.
Easy Transaction Processing
POS has made transactions easy for both shop owners and customers. An accurate point of sale financing system will offer multiple transaction channels that a customer can use. Right from credit cards to wallet payment, POS will enable all the payment options. The latest POS solutions have started integrating mobile devices to manage the whole system. Many POS systems are offering software that can manage lending and credit systems. A single POS system will facilitate transactions for B2B and B2C applications. This means that a single POS platform can be used to take care of all business transactions. A shop owner's activities that include purchasing products from a dealer and selling products to a customer can be completed on a single platform.
Integrated eCommerce and POS systems have made catalogue consistency possible. A single catalogue can be maintained across different branches in different locations. POS helps to categorize and offer different prices in different locations. Catalogue consistency allows shop owners to employ lesser resources for centralized catalogue management.
POS has helped shop owners keep a tab on day to day accounting activities. You can track daily, weekly, monthly or annual financial returns with an efficient POS system. Planning future ecommerce financing steps and actions is easier with POS. Credit and debt management can be integrated into existing POS systems.
POS Systems Help Promote Your Brand
Data collected from the POS system can help you identify your customer base. Studying data related to your loyal clientele will help you reach your target population. You can also tweak your products and marketing campaigns to impress your prospective customers. Lead generation becomes easier with POS. Customer purchase habits can be studied through POS. A customer who shops regularly can be offered different privileges as compared to those who shop rarely.
How to choose the right POS system?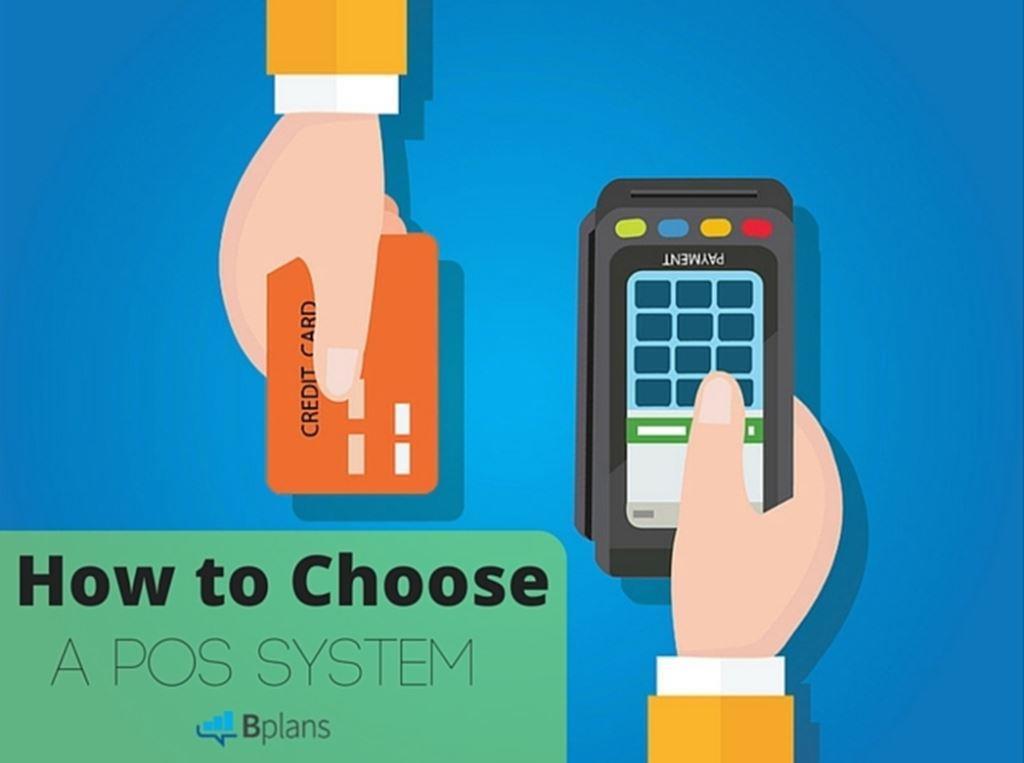 Image Source: https://articles.bplans.com/
What is the setup cost and compatibility with your existing hardware?
The initial setup cost of a POS system will be much higher than its running cost. This cost will be different for the kind of POS system you choose. However, you need to fix on a budget before purchasing a POS plugin or employing a developer to integrate POS into your existing eCommerce platform. Also, you need to make sure that the POS system is compatible with your existing hardware to avoid extra integration and setup charges.
What are the features you need from the POS system?
A POS system has a wide range of features to offer. You need to analyze which of these features are essential for your business. Accommodating unnecessary features can be cost consuming.
Does your business need a cloud based POS system?
A cloud based POS system will promote better security for your data. You can avoid the hassles of maintaining servers at physical locations and hiring resources to take care of these technical requirements.
Is the POS system user friendly?
Your employees and customers have to use the POS system. Hence, make sure that the POS system you choose is helpful to both. Do not complicate your existing processes by purchasing or developing time consuming POS platforms.
How does the POS system take care of inventory management?
Inventory management is one of the most important features of POS. Make sure that the POS platform or your custom integration developer offers the best inventory management and data retrieval system. A compatible POS system will help retrieve inventory data with better visibility.
Can you integrate with third party software?
In future, your POS system might need integration support with other software. You need to test the system for its compatibility and abilities for such integrations.
Does the POS system provide customer support?
Do not purchase a POS platform that does not offer 24×7 customer support. Customer support for all kinds of integration queries and technical problems should be rapid.
It is essential for eCommerce store owners to study existing business processes, hardware compatibility requirements and budget plans before investing in a POS system. Make sure that you purchase a flexible POS platform for compatibility in  future integrations and major or minor tweaks.
Allison Janney is a Sales & Marketing Manager at ChargeAfter. She would like to share content on Finance Industry like Point of Sale financing, Buy now Pay later, consumer financing & Ecommerce financing for valuable reader.