Every person and every business wants their information to stay safe online, especially with the current world situation, which has significantly increased digital footprints and usage. With cybersecurity risks higher than ever and more work performed online, IT compliance is an important factor in the success of any business. Learn how your accountant can help your business stay IT compliant as you make sure to protect your assets and your customers.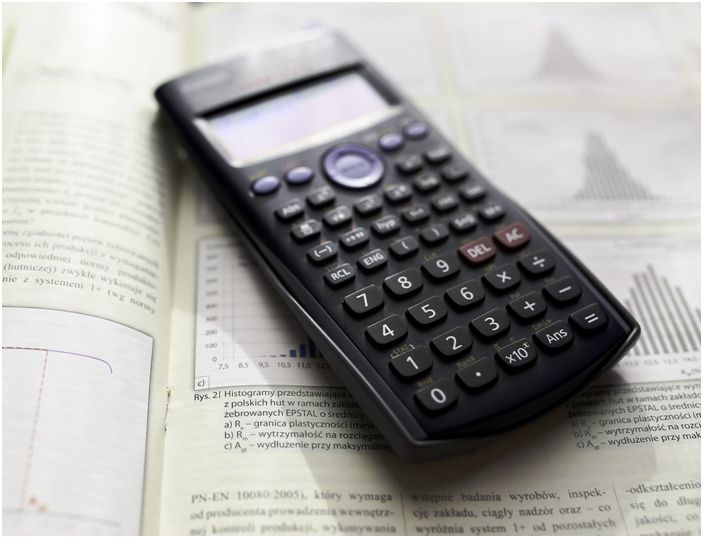 What does it mean for a business to be IT Compliant?
IT compliance refers to a business securing their individual company's information technology available through online resources according to specific regulations. These standards from various third parties may be through a contract as well as through a regulatory agency.
Businesses often need to meet several different types of IT compliances. Depending on the industry, size, and even geographical location of a company and/or its customers, various IT compliance standards and regulations may apply concurrently.
The Variations of Specific IT Compliance Requirements
Within the United States, the IT Governance and Regulatory Compliance acknowledge that today's regulatory environment is "complex." Public companies have to comply with SOX (Sarbanes-Oxley Act) and accounting standards, COSO, COBIT®, SAS, which are essential protection for the public against corporate fraud. Similarly, under various laws and guidelines, financial institutions have to ensure the privacy of personal information and the safety of Internet-based products and services, which typically involves forms of identity verification.
Specific types of organizations have more specific regulatory requirements in order to ensure IT compliance. For example, healthcare organizations and partners have to abide by HIPAA regulations, which include some IT compliance standards.
Where your customers live affects which requirements your business must adhere to in order to be considered IT compliant. Companies with customers from California usually have to comply with the California Consumer Privacy Act (CCPA), which secures California consumers the right to know what of their personal information is collected and how it is used. Also, the General Data Protection Regulation (GDPR) protects data for EU citizens or residents, so if your business has some of that data, even if it is not located in the European Union, you have to comply with these extremely detailed standards for privacy and security, which focus in information and access to personal data, with company transparency and rights of the data subject.
If these examples feel overwhelming, the good news is that your accountant will already be familiar with what IT compliance requirements apply to your business in your area and industry.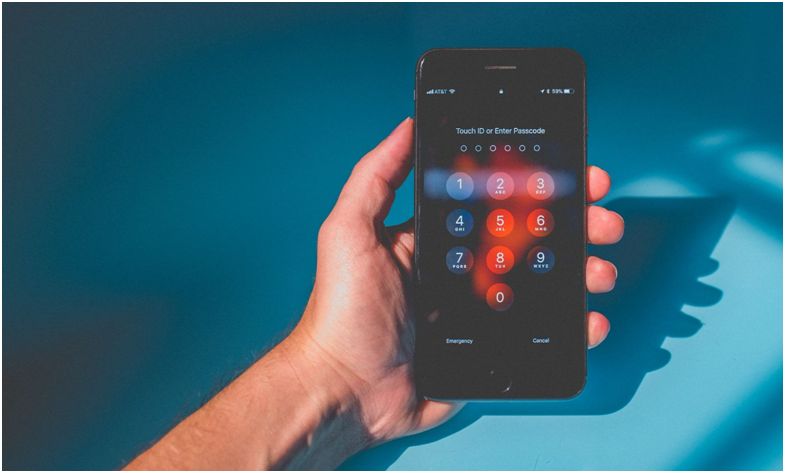 What is the difference between IT compliance and IT security?
The main difference between IT compliance and IT security comes in the source. IT security more generally refers to securing information technology assets and resources of a given business, organization, or other entity, while IT compliance involves specific security protocols based on the standards of a third party.
BMC explains that security is" practiced for its own sake" and "driven by the need to protect against constant threats to an organization's assets," meaning it is "never truly finished and should be continuously maintained and improved." Compliance, however, can be considered "'done' "when the third part is satisfied" since it is "practiced to satisfy external requirements and facilitate business operations." IT security is most successful when measures include but do not stop with a specific set of standards for IT compliance.
Not to oversimplify, but you can think of IT compliance and IT security in a kind of square-rectangle relationship. Just like a square is always a rectangle but a rectangle is not always a square, IT compliance promotes IT security, but IT security may not necessarily specifically provide IT compliance.
What steps do businesses need to take to be IT compliant?
While there can be no one-size-fits-all plan for businesses to follow for IT compliance since the requirements vary according to such a large variety of factors, there are some general principles and strategies that are typically involved in IT compliance. Accountants are ready and able to help with each of these steps.
IT compliance is connected to company legitimacy and transparency. If your business is properly registered with the appropriate business licenses, you're well on your way to being IT compliant. Data transparency is also important. Whether or not you provide your records publicly or to your customers depends on which standards your business needs to meet, but regardless of their general accessibility, you need to keep your records organized and fully updated. Your accountant will be invaluable with that ongoing process.
It's also important to factor in that IT compliance requirements change. Make sure you stay aware of the constantly changing laws and requirements that are relevant for your business. Your accountant is a great resource in continuing to upkeep IT compliance.
How can your accountant help your business stay IT compliant?
As some of the only people involved with the business who have a complete look at the financial information and an understanding of its meaning and context, accountants are invaluable resources for helping your business stay IT compliant. Accountants are used to complying with various governmental regulations since they follow rigid compliance requirements of their own. Good accountants do not only passively understand IT compliance but also actively promote practices of the best IT security in their clients.
An Accountant's Vital Role
While many small business owners are tempted to handle their finances themselves rather than hiring a dedicated accountant, the role of an accountant is vital especially in businesses to stay financially secure and IT compliant. Accountants have quantifiable expertise in decisions such as choosing the best accounting and bookkeeping software to expedite the operational aspects of business management by automating the process of creating financial reports. These accounting management tools can help you in increasing your business revenue.
Accounting is especially critical for small businesses since a proven expert in financial analysis can help you form a concrete, attainable business plan with services such as managing debt and accurately measuring progress. However, as our account of the importance of accounting for small businesses notes, each business firm essentially works under the same accounting principles, from the newest startup to the largest Fortune 500 company.
No matter the size or details of your business, your accountant plays a vital role in helping your business stay IT compliant by lending their trusted advice and proven expertise with financial security.
Step by step, accountants will work with you to understand the current financial situation of your organization and to make a plan to reach your company's long-term financial goals. An important part of that role for accountants is ensuring your business's IT compliance, implementing or enhancing any necessary IT security measures.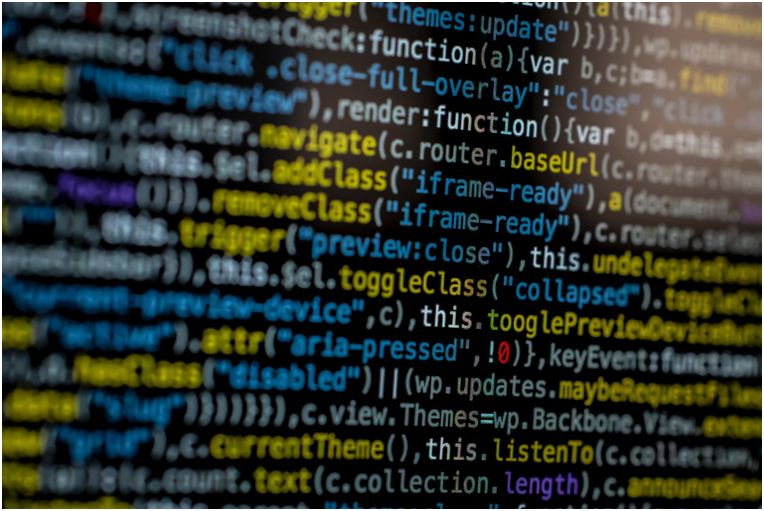 Understanding the Security Gap
One of the most critical yet least understood effects of the rise of technical elements of business, especially with the remote work and related effects of the pandemic, is the widening of the "security gap." This gap refers to the deprioritization of security and compliance for a business's online presence that especially results from companies attempting to quickly (especially unexpectedly) move their work online.
The security gap is not just an abstract concern. Major news sources including the Washington Post have documented how cybercrime dramatically increased in 2020. With increased virtual business presence came the increased opportunity for hackers and other criminals to take advantage of the ever-widening security gap.
Fortunately, there are resources to help you understand and overcome the security gap for your business. Full-service firms such as Maxwell Locke & Ritter can help your business bridge the gap in information technology security and compliance.
Experts can help you to understand the role of finance in IT oversight and how your company's compliance is more critical than ever. Accountants who work with you to ensure your business's IT compliance will bridge the security gap and alleviate your concerns about data breaches and similar possibilities.
Avoiding Cybersecurity Risks
With the still-rippling effects of the pandemic, more than ever before, cybersecurity has become an increasingly important (and increasingly expensive) reality for businesses to consider. Cybersecurity, while becoming a steady source of employment for ethical hackers and similar professionals, changes constantly, requiring constant updates to methodologies and applications. Luckily, accountants, with their knowledge of finances and economies, come equipped to handle these changes.
Cybersecurity should concern every business since there is the potential for cybersecurity breaches in any industry. For instance, the real threat of cybersecurity risks to medical devices has caused the FDA to work towards the creation of a CyberMed Safety Analysis Board (CYMSAB). Accounting firms such as DMJ Wealth Advisors can help you avoid cybersecurity risks no matter your type of business.
Accountants, with their bedrock knowledge in financial security and management, can serve as foundational touchstones through all the rapid advances in cybersecurity, making sure your business is securely covered.
Why is IT compliance important?
Besides being a legal requirement with huge negative consequences for noncompliance, IT compliance is important as a protective tool against cyberattacks. Our post about enhancing business cybersecurity compiled notable cyber-attack statistics, including how 43% of cyber-attacks were startups or small businesses, with cyberattacks estimated to cost $6 trillion globally by this year. These and similar numbers about cyber-attacks are only expected to continue to rise.
You don't want your business to be one of the vulnerable targets for cyber-attacks, so enhancing your IT security is critical. Ensuring your IT compliance, especially with the help of a trusted accounting professional, is a great way to protect your business information and your organization's assets online.