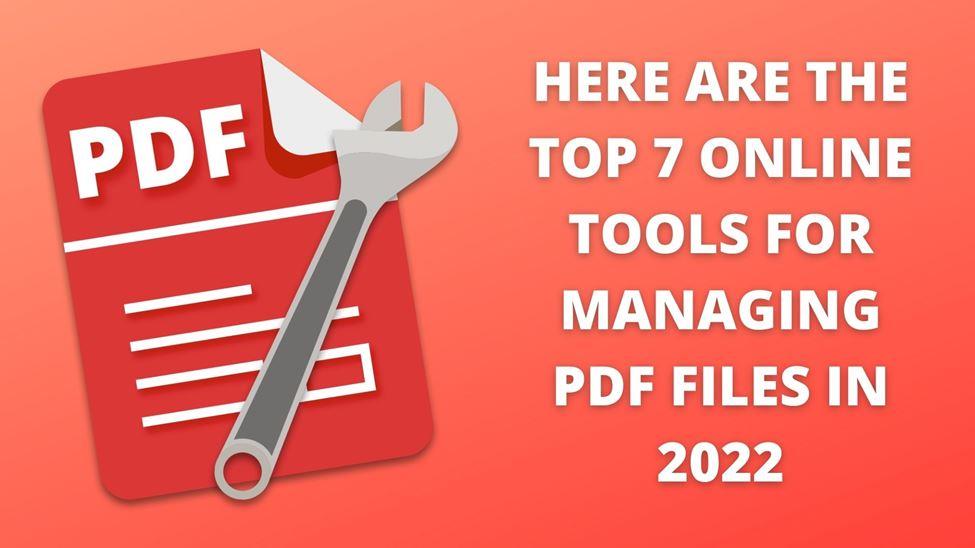 Managing PDF files is something we all need to do. Whether at work or home, we are often in a position where we're emailing PDFs to people or sharing them with others. Here are the top 7 tools that most people have recently been using and that you may find useful too. From creating PDFs, converting them, or even repairing them. Let's look at some of the top online tools for managing PDF files in 2023.
1. PDF Combiner
If you have a lot of PDF files, it can be hard to keep track of them all. You may have a folder with dozens or hundreds of PDFs, and you may not know what's in each one.
When it comes to managing large numbers of documents, you might think that simply having a folder full of PDFs is enough. But if you want to be able to find documents quickly and easily, then this isn't an option.
If you want to find something specific in your PDF collection, mixing them can make things difficult. For example, let's say that you want to see all the sales proposals from last month – how would you do this if hundreds of other documents were mixed in?
Here's a PDF combiner comes in handy – it can help you sort through large numbers of documents and make them easier to manage by combining them.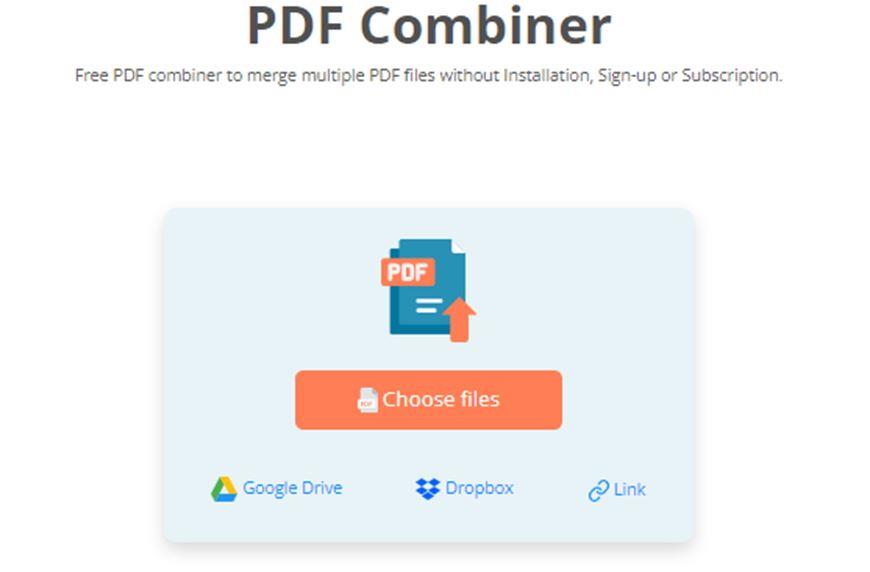 PDF Combiner makes it possible for businesses to combine all their files into one document. This will allow them to save time and money as they no longer need to spend hours scrolling through hundreds of different documents.
Features Of PDF Combiner
Here are some of the notable features of the online PDF Combiner:
Easy-To-Use Interface
The interface of this application is simple and easy to use so that anyone can use it without any problems. You have to drag the files you want to merge onto the application window, and it will start combining them right away once you click the 'Merge Files' button.
Batch Conversion
It also supports batch combining, which means that you can combine more than one file at once by dragging them all on top of each other in the application window. This feature can save time if multiple files need to be combined simultaneously.
No Installation Needed
The best thing about PDF Combiner is that it doesn't require any additional software or plugins for Windows or Mac OS X systems. Instead, all you need is Internet access on your device, which makes this tool extremely easy to use, even for non-technical people who don't know anything about computers or IT infrastructure.
2. PDF Splitter
PDF files are an essential part of your business. They help you manage all your documents in a secure and organized way. However, sometimes it is necessary to split one big PDF file into several smaller ones, such as sending them via email or uploading them to the cloud storage.
Online PDF Splitter  helps you quickly and easily split large pdf files into multiple smaller ones. The program works with various documents, including scanned papers, drawings, images, and digital books and magazines. The online PDF splitter is completely free and doesn't require installation or registration.
An online PDF Splitter is a great tool that will help you split big PDF files into smaller ones. The service is free, fast, and easy to use. All you need is a browser so it's compatible with any device or operating system.
The main features of the PDF splitting tool are:
Free splitting of PDF files
Fast processing
Convenient interface
The tool works on a simple procedure that must be easy to follow for everyone. You just have to upload a file that you want to break up into smaller ones and then click 'Split' after choosing your preferences. After that, the tool will instantly create small units of PDFs based on your recommendations.
3. Datalogics PDF Checker

Datalogics PDF Checker is a free tool that you can use to validate and fix corrupt PDF files. The tool supports all major versions of PDF, including 1.0 and 1.1, as well as the latest version, 2.0.
The tool allows you to quickly check the integrity of your documents by performing a series of tests on them. The results are displayed in an easy-to-understand format, making it easier for users to identify any issues with their PDF files.
You can use it to identify missing pages, broken links, invalid fonts, and other problems or errors that may affect the quality of your documents.
The tool also provides users with recommendations for improving their documents' quality using simple steps such as optimizing images or removing unnecessary formatting tags from text fields.
Key Features
Here are some of the main features of Datalogics' PDF checker:
The ability to check individual pages or entire documents at once.
The ability to run tests on various parameters (image resolution, font size, and color).
A simple user interface makes it easy for non-technical users to get started (but advanced options are also available for those who need more control over the process).
4. VeryPDF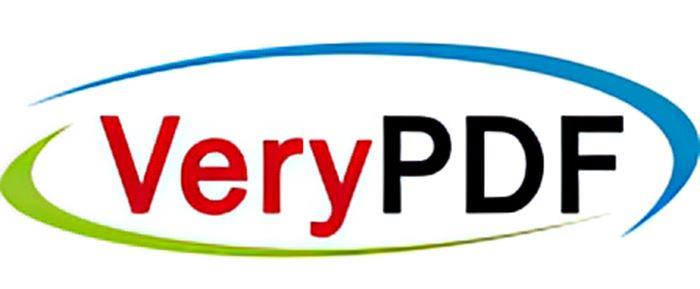 PDF files are used for various reasons, but they can often be difficult to manage. This can especially be true if you're trying to edit a PDF or make changes.
Fortunately, online tools like VeryPDF can help you get the job done. Whether you need to convert your PDFs into other formats or want to make some minor changes, VeryPDF will have what you need.
With this program, you'll be able to:
Convert your PDFs into other formats like Microsoft Word, HTML, and more
Crop pages and remove unnecessary ones from your file
Fill in forms with ease
Make minor edits such as adding textboxes or changing fonts
VeryPDF is a great tool for converting PDF files to Word, Excel, and other formats
It can extract text from PDF files
It can merge multiple PDF files into one
It can split large PDF files into smaller ones
It supports batch conversion
With VeryPDF's PDF Converter, you can convert all your PDF files into one standard format that works on any device or operating system. This will allow you to access your documents or what device you're using, no matter where you are.
5. PDF Bob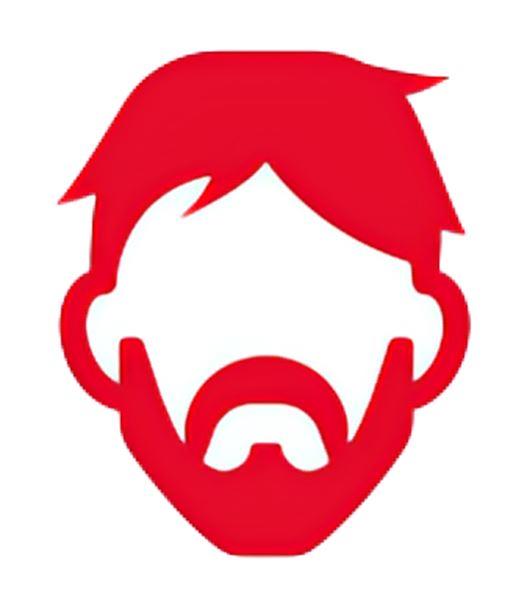 PDF BOB is a free online tool that allows you to edit PDF files easily and intuitively. In addition, it contains an advanced text editor for creating annotations and many other useful tools such as text, sticky notes, pencil, sign PDF, highlight, and shape tools.
With the help of PDF Bob, you can make changes to existing PDFs without needing any special program installed on your computer. Instead, all you need is a web browser and an internet connection.
How Does It Work
This tool is extremely easy to use: open the file you want to edit in your browser window and make changes immediately. The program allows you to add text by typing directly into the document or importing text from other sources like Microsoft Word documents or web pages on the Internet (you can copy it from there and paste it into your document).
You can also add images or links using drag-and-drop functionality (just select an image from your computer's hard drive and drop it into the document). However, try the advanced text editor if you need more control over how these elements appear in their final form. It comes with all kinds of formatting options (bold/italic/underline) that might not be available in other tools.
Key features
PDF Bob is a free online PDF editor that makes it easy to edit, create, annotate, and manage your PDF files. The following features are available:
Edit text in any font and size
Add text boxes and shapes for highlighting or callouts
Annotate pages with comments and highlights
Rotate pages or reorder them in the document
Crop pages or delete them from the document
Split or merge documents
Protect your PDF documents
Store and share PDFs on the go
These are some of the key features that you can benefit from while using PDFbob.
6. PDF4Me

PDF4Me is another reliable online PDF tool. It allows you to convert, compress and edit your PDF files without installing additional programs or plugins. You can also combine multiple PDFs into one document and make changes directly in the browser.
Convert PDFs to Word, Excel, PowerPoint
Using this online converter, you can convert PDF documents into Microsoft Word, Excel, and PowerPoint files with ease. You can upload a PDF file to the website and click on the "Convert" button to start the conversion process. The converted file will be automatically downloaded to your computer after completing the conversion.
Compress Large PDF Files Quickly
You can easily reduce the file size of your large documents with this compression tool. If you have large files that take up too much space on your hard drive, you can freely use this particular online compression tool.
With just a few clicks, you'll be able to compress your documents quickly so that they don't waste storage space anymore. This is especially useful if you want to send an email attachment with a large file but don't want it taking up too much room in their inbox.
Combine Multiple Documents Into One File
PDF4Me also lets you combine several PDF documents into one large file within a few steps. This is useful for people who don't want to waste time going through multiple files. Instead, they can convert all relevant documents into one unified PDF file.
There's a lot more you can do using PDF4me. You can visit them to know what else they offer to make PDF management easier for you.
7. Zamzar

Zamzar is another way to convert your files online. There are over many types of file conversions available, and they keep adding more.
With this particular tool, you can convert PDF files for free. Convert Word documents, PowerPoint presentations, Excel spreadsheets, Open Office documents, and many other file types.
Zamzar is a good way to convert your files online. You don't have to download anything to use the features of this tool.
Sick of trying to convert your PDF files? Zamzar has you covered. They have a reliable way to convert your PDF files online in various formats such as DOC, DOCX, JPEG, PNG, and more. Just upload your file using their website, choose the format you want it converted to, and click convert. That's all you have to do.
Conclusion
In today's digitally sophisticated world, it's no surprise that the number of PDFs being created and shared will only continue to rise. The market is expected to double. The good news is that plenty of tools make managing these documents easier, safer, and more efficient all the time.
This year has already seen some great developments in this arena, so above, we've compiled a list of seven Online PDF Tools that every business needs to know about and what they can do for you as an organization.
Chris Mcdonald has been the lead news writer at complete connection. His passion for helping people in all aspects of online marketing flows through in the expert industry coverage he provides. Chris is also an author of tech blog Area19delegate. He likes spending his time with family, studying martial arts and plucking fat bass guitar strings.