Gaming is one of the main sources to eliminate boredom from life. All individuals are choosing different types of sources for playing games, such as – desktop, laptop, mobile devices, game consoles, etc. In the last few years, the game industry gets developed a lot.
During the COVID-19 pandemic, the gaming industry grabs the attention of the audience around the world. In these conditions, no one has the option of going outside to spend some free time. Everyone looks for the best solutions that can help them in spending free time at home easily. For all these things, the interested ones choose the option of games.
There are different types of games available for all types of digital devices. All game development companies around the world are creating games under different genres. Here, you will get complete information about game development, its future, and other related facts.
Mobile Gaming – Highly-Preferred
As we discussed previously, there are multiple sources and digital devices available to enjoy games. These days, the option of mobile devices appears at the top. Mobile gaming provides comfort and eases to game lovers by which they can spend lots of enjoyable time and make things better. It is the biggest reason most gamers are shifting to mobile gaming instead of other consoles.
Benefits Of Mobile Game Development
Regular increasing demand for mobile games becomes the biggest reason by which all game development companies are focusing on mobile games only. The following are some major benefits of choosing such an option.
A Big Audience Base
The main benefit of developing mobile games is the availability of the audience. Many people have an interest in playing games via mobile devices. It provides the flexibility to enjoy the complete stuff wherever and whenever they want. For such a task, they need a mobile device and a good internet connection only. There are some offline games also available. To enjoy these games, gamers don't need any internet connection. If you focus on mobile game technology, it becomes too vast these days. Now, many mobile devices are designed to deliver 3D visual effects as well.
Best Branding Tool
The development of an impressive and exciting game is not enough for the company. The most important thing is marketing and branding. It provides a perfect way to reach more audience and encourage numerous individuals to download and play the game quickly. For all these things, mobile devices appear as the best choice. Worldwide the individuals have mobile devices and access to games. Mobile also provides multiple branding and marketing options, such as – social media platforms, paid advertisements, etc.
More Capital
The most important factor in mobile games is the promotions of other businesses. In case you get success in developing an engaging and attractive game and achieve a big audience base as well, you will get more capital options. It can help you make things much better.
All these things are making the mobile game development industry a profitable and beneficial one. If you have the best sources to serve the gamers, you can make a big amount of money as a profit.
Key Aspects About Game Development In 2023 – New Trends And Future
The gaming industry is growing day by day with some new technologies and numerous advancements. It also increases competition in the market. On the other hand, it becomes a boon for gamers. Now, they start getting endless gaming stuff to spend their free time and kill the boredom quickly. In case you are looking for something that can help you develop a perfect game according to upcoming trends; you should check out the following details.
Virtual Reality & Augmented Reality
VR and AR two advanced forms of technology. These technologies are useful in building a link or connection between the real and virtual world. With the use of virtual reality, gamers can project themselves in the virtual world and get a completely different experience.
In the case of augmented reality, the real-world becomes a part of the virtual world and you can use both worlds for fun. You can see the use of both virtual reality and augmented reality technologies in mobile gaming. It will increase the level of experience and engagement.
Realistic Experience
No one can set up a proper comparison between normal and VR-based games. Both types of games have different levels of entertainment, content, graphics, and characteristics. Some of the games are developed with the use of dense graphics and the feature of 360-degree videos. The synchronization of both 360-degree videos and virtual reality technology provides the best experience equivalent to the real world.
High Interaction Level
Impressing and encouraging the gamers to play your game for long cannot be possible with some basic effects and lots of features only. Sometimes, the availability of numerous features makes things difficult to understand. Here, you have to focus on an important aspect, it is the interaction. You should try to interact with the audience and gamers as much as you can.
Content
The game should be developed by paying attention to the gamers' requirements and interests. Everyone wants to spend time on something interesting and better only. The addition of VR technology to the game can become a reason for impressing gamers. VR technology makes adventure-based games more impressive. It provides good simulation experiences.
Face Recognition
Face recognition is a 3D technology-based feature. Generally, these types of features or technologies are used for enhancing the security system capabilities and strengthening everything perfectly. Now, the option of face recognition feature is adopted by numerous industries to bring something new and better in the operations. Similarly, in 2023 it is expected to see the use of this impressive element in the games. It can completely change the gaming trends and interests of all individuals.
Voice Recognition
Voice recognition technology is used in game development. But it is not fully explored or featured. If you focus on some other fields or industries, you can find the usage of voice recognition at higher scales. The availability of voice recognition in the games may be a reason for multiple improvements as well, such as – better user experience, more interaction, etc. In 2023, you can notice more usage of voice recognition in game development with more features and new things.
Esports
Previously, people love to enjoy sports with family and friends by gathering at a particular place, such as – gardens, parks, or in the living rooms. But now, the trends are shifting to electronic mediums. Similar games are also available in the virtual world. It allows gamers to have sports fun with family and friends without any kind of hassle. The combination of three major factors eSports, virtual reality, and augmented reality can make lots of things better in the gaming industry. This combination can help the game development companies in defeating the competitors quickly and get some beneficial results.
Cloud Gaming
Previously, the player selection in online games is restricted with the device selection, such as – mobile gamers will face opponents with mobile devices only. Now, cross-playing is becoming popular. It provides the best chances to the gamers by which they can face opponents with other devices, such as – desktop, game consoles, etc. It becomes possible with the cloud gaming feature. The users can easily access games with the use of web browsers that allow them to enjoy games as they want.
Participation Of Gamers In Development
Game development is a crucial step. In case the game is well-designed and developed, the gamers will like and enjoy it. To impress the gamers, you have to develop a game as per individuals' interests. Here, everyone needs to focus on lots of things, such as – what kind of game people want, what features should be available, etc. Due to all these things, many game development companies are involving top gamers to develop the best one. As a result, companies can get highly perfect insights that can deliver lots of benefits.
Some major factors about the gaming industry in the future. You can notice all these changes and upgrades this year. So, let us go through these to stay updated.
Game Development Process – A Perfect Strategy
Developing a game is one of the trickiest things. The developers need to focus on multiple factors, such as – gamers' interest, current industry trends, technology uses, etc. To take care of all factors and develop the best game, you have to follow a proper procedure. A game development procedure has four major steps.
Step 1: Concept
Step 2: Prototype
Step 3: Testing
Step 4: Release
By following the procedure in this particular manner, you can get top-notch outputs. Here, you will get fully explained information about the game development process.
Step 1: The Concept
It is the first stage of development where some professionals do complete research and analytics to prepare a game concept. Here, everyone has to focus on finalizing the game category, features, characteristics, technical integrations, etc. Along with it, you need to choose the types of devices you want to serve, such as – PC, Android, iOS, etc. All these things are useful in finding the targeted audience. During all these things, the team of professionals will decide everything about the game and its development process.
Step 2: Prototype
The prototype is considered a light version of the final game. Many companies are using the name "Beta Version". During this particular stage, the professionals try to figure out how the game will function in reality, discovering bugs, check out the target audience's reactions, figure out problems in applications, etc. Mainly, the game developers try to find out all possible mistakes to fix during the beta version and keep the full version of the game free from all problems.
Step 3: Testing
Another important element is related to testing. It works with the combination of the prototype stage. Here, the company focused on a pre-release where they provide a game to some gamers and encourage them to play. The main objective is to record the gamers' reactions and find out they are developing a perfect game or not. In case the game application has any problem, it will appear during this particular stage.
Step 4: Release
When the game application is ready after all the testing and pre-releases, it is time to release the game. In the initial stages, the developers have to provide regular support where they need to assist the gamers. In the beginning, gamers may report some problems. You need to take quick actions by which you can sort out the problem immediately and provide a better game experience to the audience.
It is the complete process that you should follow the game development. During the complete procedure, you should make sure you think like a gamer. It is the only way to develop an interactive, engaging, and impressive game.
Important Aspects For Mobile Game Development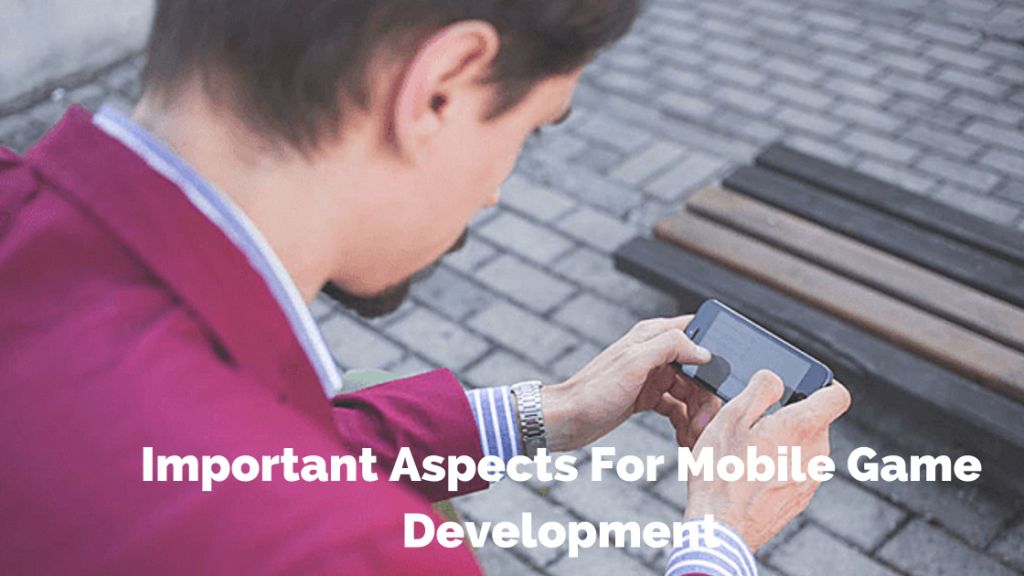 Social Media Integrations
Social media platforms are widely used by individuals worldwide. It is the best source of communication, where people set up connections with the known and make some new friends as well. All these things lead to some big social media groups. Many people love to enjoy games with these friends and groups by which they can get lots of entertainment and fun. It can be possible with social media integrations only. If you think of developing a game, you should not forget to integrate it with social media platforms.
Multiplayer Features
Everyone wants to enjoy online games with their friends and family members. It is the biggest reason why all individuals look for games with multiplayer functionalities. Multiplayer features allow the players to connect with other gamers online and participate in-game events by making teams.
Live Interactions
Some game development companies add live features by which the players and interact with other players via virtual portals. Live participation in the games increases the entertainment levels and makes things more exciting. This particular feature works like an upgrade to social text and voice chatting on the gaming platforms.
Wearable
Regular technological developments lead to game advancements resulting in a better experience and ease for gamers. Many game developers innovate some new things and add to the games, such as – use of virtual reality technology for wearable games. It provides the best gaming experience to everyone with lots of fun.
These are some key aspects of the gaming industry and game development. It can help you understand how drastically the gaming world will be changed in the upcoming years. Technological involvement makes things completely different and highly advanced.
Ravi is CEO & founder of Webomaze Pty. Ltd. He believes in serving the industry with some unique solutions with a huge variety of services including web design & web development, SEO Services, ECommerce Development, and so on.