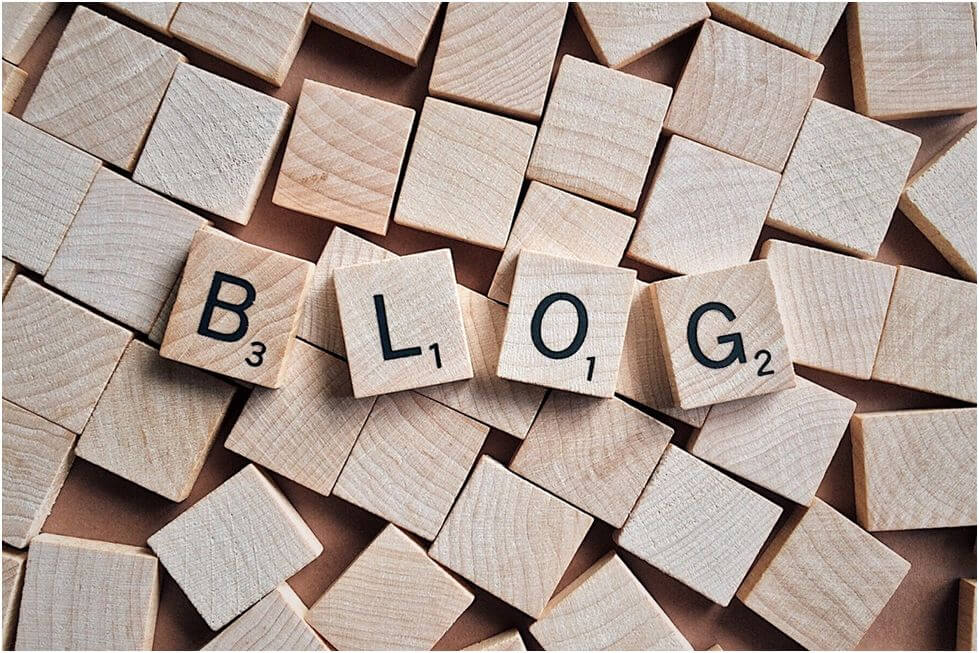 You might be thinking that content marketing strategy only revolves around writing quality blogs, tweets and creating unique web content but content marketing is much more than that. It is true that social outreach, branding and web content are a major part of the content marketing strategy but in order to make this strategy successful, you need something more.
Content has now become the ultimate king of the digital platform and it doesn't matter how much the search engine algorithms evolve, the content is always going to play a major role in enhancing the ranking of your page and bringing more visitors to your page. According to HubSpot, it has been found that all those companies who blog regularly get 97% more visitors than those who don't and along with that, these companies also get 55% more visitors in comparison to the anti-blog companies that still haven't given preference to blogging.
The content marketing is also cheaper than outbound marketing and according to a research, it has been found that the content marketing proves to be 65% cheaper than the outbound marketing and that's why nowadays, most of the companies are giving priority to content marketing for getting expected results.
Being a digital marketer, it becomes a matter of prime concern to get a better and clear understanding of what is involved in planning a successful content marketing strategy because, without a clear understanding, you will not be able to get expected results.  So, in this blog post, we have compiled a list of top 10 tips which a digital marketer can use for creating a successful content marketing plan.
Understand the funnel of content marketing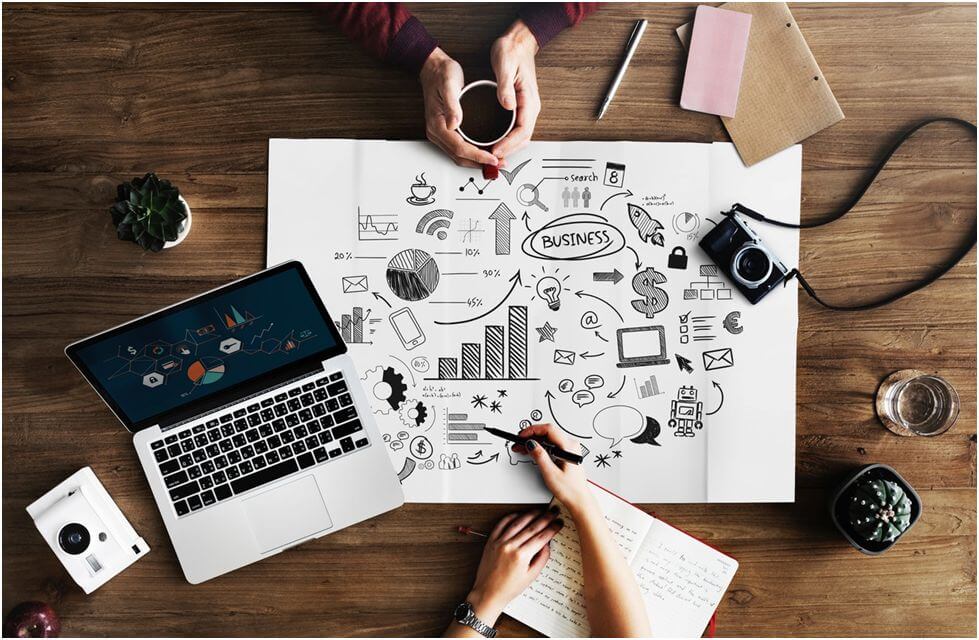 Everyone in the marketing and sales field must be aware about the sales-funnel which is a very broad term used to describe the buyer's decision-making journey with the three important aspects; awareness, evaluation, and purchase. If someone is planning his sales or marketing strategy then he needs to keep the sales-funnel in mind in order to get a better understanding of how the buyer move through the tunnel.
You should also know that the content marketing strategy is considered outbound and it means that it sits on the top of the sales funnel. But to an outsider, it may seem like this process of digital marketing is very far from the actual money making process.
There have been numerous articles that say that there is a fourth part of the sales funnel that is put after conversion and therefore, all the digital marketers planning for content strategy should focus on the four sales-funnels; outreach (attracting new customers), conversion (convincing customers to buy), closing (making the sales) and retention (establishing brand loyalty).
At the top of the sales-funnel, brand awareness and led generation happens and that's the position where the content marketing strategist will have the chance to cast a net over the broadest base of customers instead of just building their audience.   A good content marketing strategist will have the know-how of engaging customer at every step of the funnel.
Keyword research is necessary before content creation
There are many experts who will ask you to focus on quality content rather than focusing on the SEO aspect but that is a totally wrong perspective of moving forward with your content marketing strategy as you should always be focus on writing SEO friendly content which will help you in enhancing your ranking and bringing you up in the search results.  For making your content SEO-friendly, the first thing which you should look for is the keyword. You should include the most relatable keywords according to your business and those keywords should be chosen through proper research. For example, if you are QuickBooks cloud hosting company, then hosted QuickBooks or QuickBooks cloud hosting can be your focus keyword.  But you should never do keyword-stuffing and maintain the ideal keyword density.
Along with that, you should also include your focus keywords in your website content. You can choose some important keywords for your business by using various keyword analysis tools that will show you what most of the people are searching for.
Another thing which you can do to make your content SEO-friendly is to write an appropriate Meta description and title. Both your title and Meta description of your blog and article should include the keywords and they should be based on what people are searching for.
Build a plan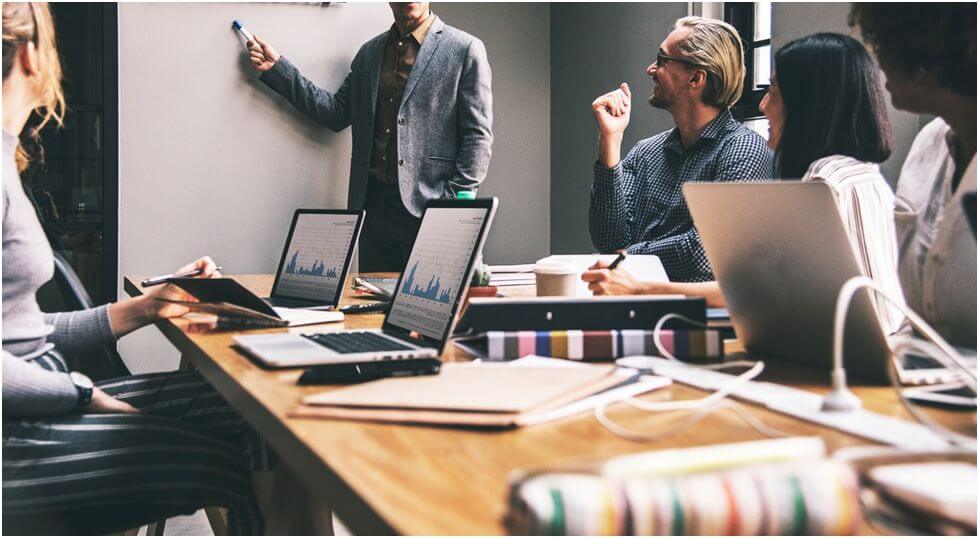 Without a proper content marketing calendar, you won't be able to get expected results from your efforts in this field. Like an editorial calendar for a traditional publication, the content marketing calendar can help you in planning your marketing strategy and deciding its time of implementation in a given timeframe. With the help of this calendar, you will be able to add the special date and holidays which are important from the firm's perspective and that's how you will get better results from your content marketing efforts.  You can also leave some blank spots in your content calendar in order to deal with unexpected events or trending topics which were not in your plan.
This calendar will not only help you to plan where you will be posting your content but it will also help you to plan when you will be posting.  Outreach like PR and guest posting have become a major strategy for all the businesses present on the digital platform and with quality content, the timing of publishing these contents also matters a lot. With proper timing and quality platform through a content calendar, you will be able to get better results in comparison to content marketing strategies without a calendar.
A good content marketing strategy can do wonder for your business but in order to do so, you need to move out from your imaginary world where content marketing is limited to just creating quality content. SEO, sales-funnel, proper planning, data inclusion, understanding the trend, all these things play a major role in your content marketing strategy.
Saurabh Gupta has been involved in the world of accounting software, SEO and cloud computing from a very long time and currently, he is working as a lead content writer with Cloudwalks, a QuickBooks hosting company. Cloud computing and SEO is what he eats and drinks.