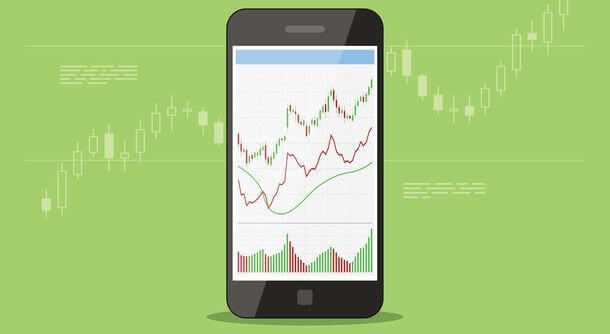 As the capital markets continue to expand, the availability of trading apps are rising. Today, there are dozens of trading apps, thatcan be used to invest in the capital markets. The best part is that apps today are flexible and have features that can be customized. The best financial apps available in India and around the globe have demonstration accounts, which make your trading experience more robust. Some good advice is to test drive an app before you pull the trigger and begin to trade in the capital markets.
What Kind of Apps are Available?
There are several types of financial trading apps available. Some are browser-based while other have a downloadable platform, that need to run on your hard drive. With a browser-based app, you can log on to your app where ever you have access to the internet. There are also mobile applications that allow you to access your account while you are on the go. If you use only a downloadable platform, you need to run it on your laptop or MAC and need to test to see if a mobile platform works in tandem with it otherwise you will be shackled to your desk if you want to trade and monitor your risk.
Most trading platforms have features which include charting capabilities and customizable features. Platforms also have an education section that have materials that you can use to learn how to trade. This includes videos and articles. One of the most important features is a demonstration account. This allows you to trade the markets in real-time without risking your capital. You can test your strategies and determine the best trading methodology without risking a dime.
Some trading platforms also offer clients a financial calendar.  Finding a broker that has video instructions or one-on-one trading instruction can also be very helpful.  Additionally, resources can include market research, as well as back-testing tools that allow you to test your strategy before you risk your capital. Here are some of the best financial apps.
iFOREX
The iFOREX trading app was established by one of the leaders in the forex industry. With more than 20-years of experience and a robust reputation, this platform delivers a customized platform. The app is available in many languages and is widely considered the best trading app in India. In addition, iFOREX offers customers CFD trading in shares, commodities and indices as well as a wide variety of forex pairs. They are one of the few brokers that offer CFDs on ETFS allowing traders to trade specific equity sectors. They also have a robust education section, real-time news and analysis as well as an economic calendar.
NetDania
NetDania is a popular online trading app, that is known for its wide breadth of financial instruments. The financial app provides traders with real-time forex interbank rates and access to price quotes on stocks and commodities. Overall the platform provides access to more than 20,000 financial instruments. In addition, the online platform offers live charts and real-time news.
FxPro
This financial app is one of the best a providing multi-asset capabilities and very completive pricing. The platform is semi-customized using the popular MT4 and MT5. Many choose meta traders white labels because they are familiar with the platforms and brokers like FxPro enhance the platforms capabilities with several special features. They also include a mobile app that is efficient and allows you to trade while you are on the go.
Chris Mcdonald has been the lead news writer at complete connection. His passion for helping people in all aspects of online marketing flows through in the expert industry coverage he provides. Chris is also an author of tech blog Area19delegate. He likes spending his time with family, studying martial arts and plucking fat bass guitar strings.