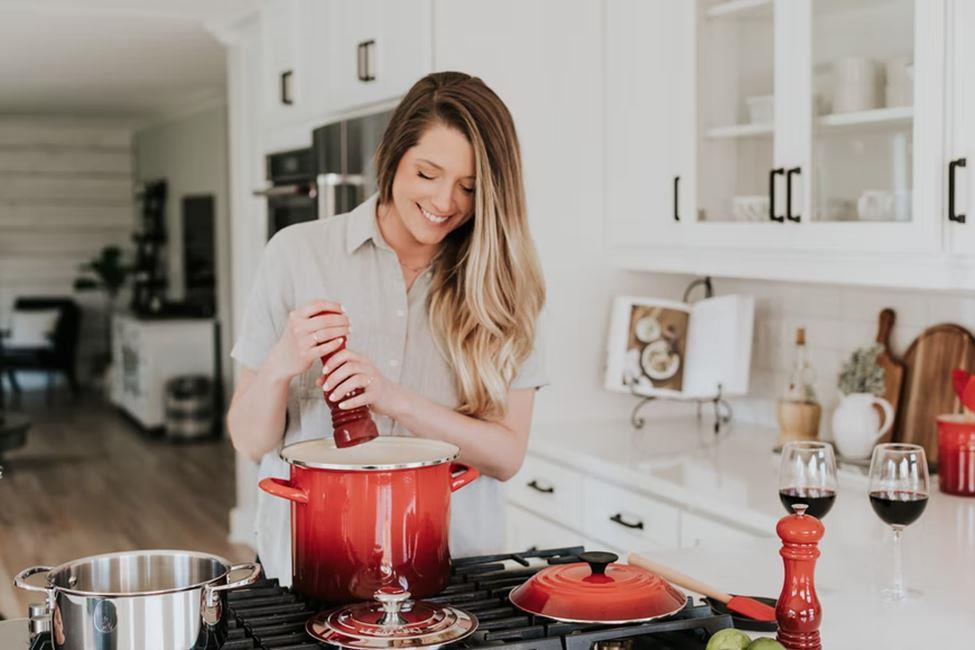 Food is at the heart of both the social and cultural identities of every community. Consider for a moment what Japan's culture would be without sushi, what Italy would be without pizza, and what Mexico would be without tacos. These cultures have different foods that would make them unrecognizable if they didn't exist.
Serving a meal that strikes a pleasant nostalgic chord in the heart of your consumers and leaves your customers with an exquisite experience is something that anybody launching a restaurant should concentrate their time and efforts on achieving.
Starting a restaurant isn't an easy process, just the same way that converting ordinary food ingredients into a masterpiece requires a great deal of expertise, love, and inspiration.
So, to cut through the clutter, we've put together this quick guide that will teach you what to concentrate on as you transform your passion for good food into a viable company.
Invest Time in Learning Your Market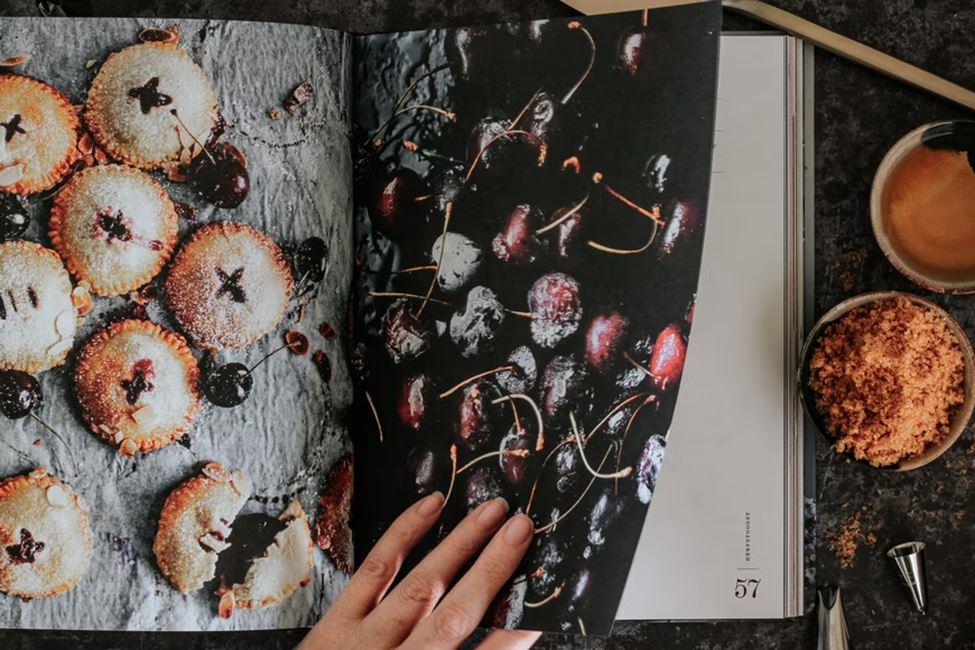 Courtesy: Unsplash
Even if you're an outstanding chef, it's incredibly easy to lose touch with your core audience and their demands. And ignoring customers has been the cause of failures and mistrust for several leading businesses in recent times.
For example, while other restaurants in 2021 were still struggling with adapting to the wave of Covid sweeping through the United States, Chipotle came up with the 'Chipotlanes.' Chipotle's Chiptolanes helped the food brand to continue serving delicious meals healthily and safely for their customers.
And the only way you can build a solid food brand that'd easily adapt to market changes is to spend time learning all you can about the restaurant business, including who your target consumers are, what they like to eat, and what other eateries are doing, and what is the future of the food industry.
Don't be scared to follow the threads and embrace your curiosity until you've uncovered all the answers that will portray your brand as a unique company that knows its clients' demands.
Researching would help you understand how to tackle issues like inventory management, eCommerce expansion, and—if you're into the beverage sector—how to tackle the anti-sugar dilemma.
Understand that challenges always happen, and when they do come, only an exceptional knowledge of your industry can help you find reliable solutions.
As you research, your main priority should be discovering who your ideal consumers are and how to effectively attract, manage, and satisfy their demands. And coming up with outstanding food business name ideas that fit your target demographics is the first step toward accomplishing that goal.
Discover the Best Niche for Your Food Brand
One of the most beneficial outcomes of understanding the restaurant sector is that you'll be able to see what's lacking in the market right away.
Instead of attempting to get into the restaurant sector by openly duplicating what other enterprises and restaurants are doing, which would be tough, you can simply construct your brand around what you learned the market desperately desires.
As you continue in the market, you'll discover that one of the few ways new food brands can survive and thrive in the food industry, which is very competitive, is by finding your unique niche and delivering excellent services.
Mcdonald's, one of the largest restaurants globally, also happened to be one of the few brands that pioneered the fast-food industry, and today they're super successful. Starbucks is completely focused on the coffee niche, and Dominos are focused on the pizza market.
So when starting your business, don't aim wide; instead, narrow your focus down to a few unique services that you can deliver excellently.
Targeting a crucial niche that is typically overlooked will give your company a strong reputation in the market, the same way The Culpeper's rooftop garden, Sketch's space-themed bars, and Inamo's interactive dinner tables helped these food brands stand out.
But don't stop there. Every entrepreneur in the food sector must be willing to go above and beyond to ensure their customers' delight and provide what is lacking in the market. And believe us when we say that clients are eager to pay top dollars if you can meet their primary demand.
And suppose you're lucky enough to break into a new niche like Beyond Meat and Impossible Burger. In that case, you'd be able to thrill your audience with something innovative and unite vegan and meat-eating people under your brand.
Get Your Food Business Online
Courtesy: Unsplash
Whether fancy automobiles, attractive outfits, or delectable cuisines, social media is always bustling with the latest trends and happenings. And this can work as an advantage to your business.
Social media can help your business increase sales, expose your brand to your target audience, and even to an entirely new crowd.
When it comes to fascinating information, the internet community can be insatiable. And if you continuously offer beautiful and engaging content on your social media platforms, your brand can rise from under and establish new trends in the market.
There are various marketing methods and digital social platforms your food brand can use; one thing to keep in mind is to constantly play to your core abilities and your consumer's values.
With that said, let's take a quick rundown of the things to keep in mind when starting your food brand's social media outreach:
1. Outline Your Marketing Goals
As you build your business, ensure your company's social media marketing goal is separate from your business's overall marketing goals.
Also, to get the best from your social media marketing, set up clear, realistic, timed, and accountable, and make sure to focus on SEO, build your brand's influence, encourage social synergy, use social media APIs, and engage with customers.
2. Know Your Target Market
Satisfying your audience is the only way your business can be successful. The goals your brand pursues on social media must match the expectations and desires of your target audience.
Although the social media platform you choose to use will often influence how you communicate with your audience, do your best to remain consistent with your brand's message. And no matter what comes your way, always treat your customers with respect.
3. Create Engaging Content
Maximizing your brand's content will always yield exciting rewards. And for your content to leave a pleasant feeling with your audience, it needs to be helpful and add value to their lives.
Here are some simple steps you can implement that'd help your food brand on social media:
Post your menus and new additions
Show off cool pictures and videos of your food
Share your special recipe (optional)
Use tags and hashtags on your posts
Keep in touch with popular trends
Tell captivating stories with your posts
Share reviews and feedback from your customers
Share images, videos, and infographics to make your content more visual
Share short and exciting informational content
4. Engage With Your Community
Generating great content is one way of engaging with your community. The second is politely responding to their comments and engaging with your audience's contributions, whether commenting on their quote tweets or retweeting their posts.
We understand that you're trying to run a business, but make sure you, or whoever's in charge of your social media accounts, take out time to actively engage with your customers as Pepsi does on Twitter.
By communicating with your audience, you foster a feeling of community. People will not only see your food brand as a trusted one, but they'd also see it as a friend.
But it doesn't end there because you need to go a step further and encourage user-generated content (UGC). UGCs provide extra virality and social proof of your brand's exceptional services.
Get Close to Your Audience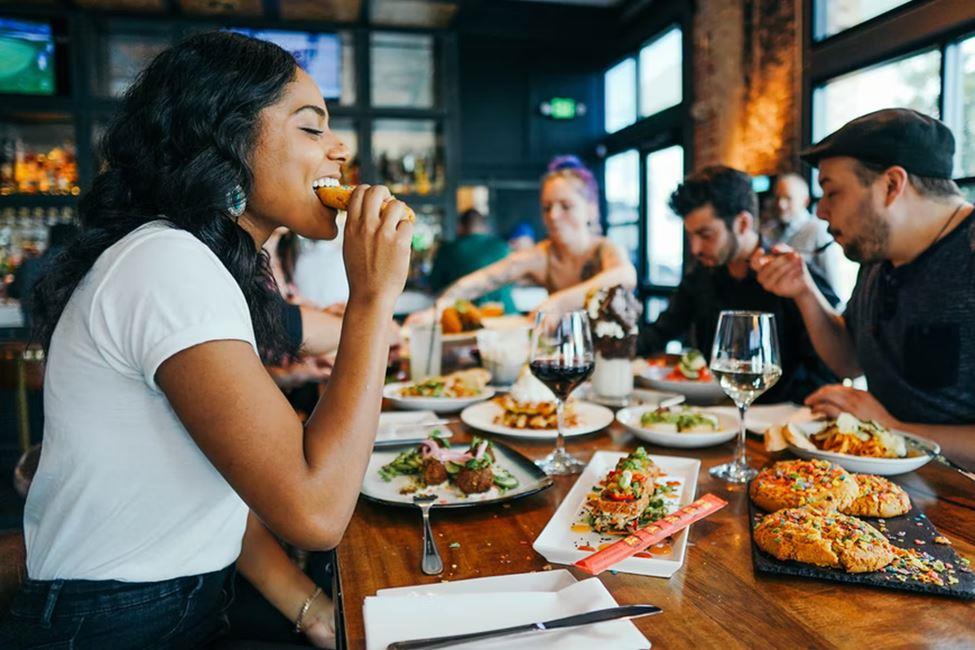 Courtesy: Unsplash
Even if you have a fantastic product, your success hinges on persuading your customers to take the first bite. Depending on your company's niche and customer demographic, this could either be a tough nut to crack or a cakewalk.
Coca-cola has employed some of the most genius marketing strategies ever to grace the industry. And they're very successful because they encourage customer participation. The company has executed this strategy multiple times and achieved widespread virality.
The company is an expert when it comes to using ad campaigns to get close to customers. They created several hit marketing campaigns like the 1971 masterpiece, 'I'd like to teach the world to sing,' and the 2011 'Share a Coke' campaign.
Here's a fun fact: Coca-cola played a strong role in shaping our modern understanding of Santa Claus.
When it comes to connecting with customers, Coca-cola has seen it all and done it all. And the result today is that the company has become the most recognizable brand on the planet, with 94% global recognition that helps them sell 1.9 billion products per day.
And although it'd be difficult, if you want to replicate this success in your little way, then ensure your food brand engages in:
Catchy ad campaigns
Hosting fun events and contest
Collabs with brands in other sectors
Special offers, giveaways, deals, discounts, and free taste tests.
Collabs with celebrities and (micro) influencers.
Getting your audience to care about your brand will help you stand out in their minds and encourage them to return to your restaurant for more exceptional experiences.
Get Active in Branding Your Food Business
Courtesy: Unsplash
Every business has a brand – even restaurants. And in the words of Jeff Bezos, your brand image is what your customers think and say about your company when you aren't around. Most entrepreneurs make the mistake of believing that their business can thrive without them putting effort into branding.
Take a look at the popular or rising restaurants, and you'd notice that they spend a lot of money positioning their restaurants. And they do this for good reasons like:
Establishing a great brand identity
Building brand recognition
Increasing credibility
And the best way to create or recreate your food brand's image is by addressing key elements that'd maximize your brand's output. Some of these elements are:
1. Your Restaurant's Name
Getting a catchy brand name is one of the best ways to catch your customer's interest. And the key to getting a solid business name is ensuring that it's simple, unique, memorable, and brandable. Think of cool brand names like Starbucks, Dominos, and Taco Bell, and not names like Frying Nemo and Crapitto.
2. Your Food Brand's Tone
The tone of your brand is the mood and underlying emotions of your brand. There's very little room for experimentation, so stick with fun, cheerful, classy, or traditional tones. Giving your brand a solid tone is a great way to position your brand.
3. Your Brand Story
Loyal customers always want a reason why they should believe in your brand, and that reason is your story. If your story connects with the realities of your consumers, they will not hesitate to embrace your business.
Remember, you aren't the sole author of your brand's story. Customers would build a story for your brand based on their experiences with your food brand.
4. Your Company's Logo and Slogans
The best logos capture your customer's imagination and tell your brand's story. So ensure that your brand's logo is synced with your brand's story, mission, and value proposition.
Also, ensure you get an excellent slogan. A good slogan is short, simple, catchy, and spurs your audience into action. KFC's iconic 'finger-linking good' is a solid example of a catchy slogan.
5. Color and Design
Color plays a major role in the food industry, and one reason why that's the case is that we eat with our eyes. So ensure you find an appealing color palette for your business because the color will contribute a lot to your success.
In the End: Remain Consistent
Your success will not be built in a day, so ensure you remain consistent in growing your brand. Many food brands fail because they don't adapt, innovate, and pivot when hit with challenges. So do your best to build a food brand that'd stay on top of every market event.
Grant Polachek is the head of branding for Squadhelp.com, 3X Inc 5000 startup and disruptive naming agency. Squadhelp has reviewed more than 1 million names and curated a collection of the best available names on the web today. We are also the world's leading crowdsource naming platform, supporting clients such as Nestle, Dell, Nuskin, and AutoNation.