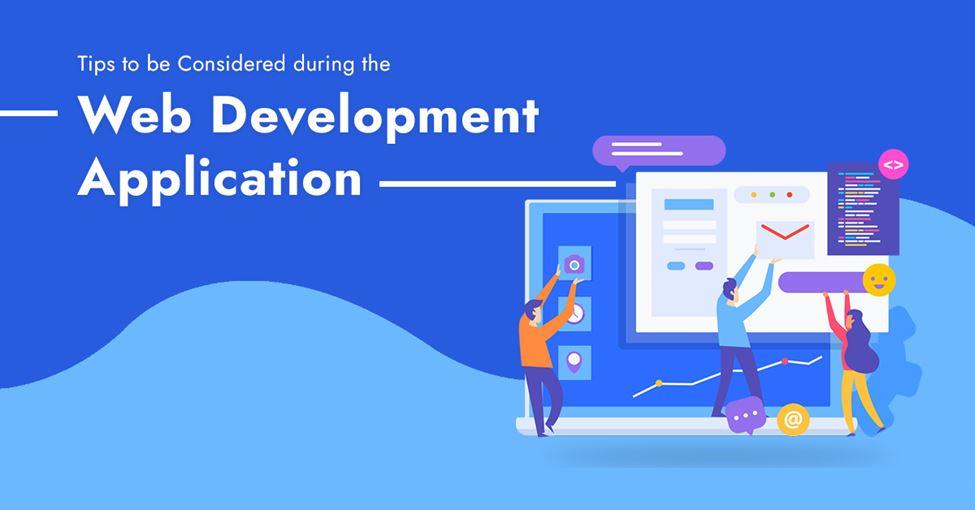 In today's times, digital technologies are a crucial part of us humans. We use them in our everyday lives and for completing everyday tasks. Applications like Google Docs, Sheets, Evernote, etc have made life easier. They have made our life easier, help in executing our tasks faster, and are easy to use.
The days are far gone when web portals were only static and showed only images or videos. Now almost every major app has web applications that are easy to use, provide high optimization, and provide a whole lot of features. There are different types of web applications like static web applications, dynamic web applications, progressive web applications, portal web apps, etc.
While designing a web development application, you need to think about the appearance, navigation, access, and most importantly security. Many other factors play a huge role.
Let's look in detail at the primary factors that decide how a web application should look:
Purpose of the application:
There are various types of websites in the digital arena. Each website varies in its basic design as they focus on a specific product or service. Based on the purpose and the requirement, the web application should be developed accordingly. When the app is built, it is also imperative to take the user demands also into account. The diverse types of websites available in the market are:
Ecommerce Website
Portfolio
Educational Websites
Brochure Website
Media and entertainment website
Blogs
Non-profit organisation
And many more websites.
A web application should be engaging and attractive to the users. It should have concise typography, alluring colours and bold fonts. Strategically placed icons and pleasing colours also attract clients.
A web application should have ease of access. Clear navigation and a simple layout can make the web apps clear. Big and clear icons and easy navigation make the web app easy to use.
Time is a precious commodity in today's world. Users want their information at their fingertips. So web apps should load faster without the loss of information and also the design appeal. Web developers should incorporate widgets that assist users to access information quickly and loads website up to 10x faster.
The two most crucial things every user looks for in the web apps are security and privacy. As users tend to enter their personal information on the web apps, developing safe and secure system software is essential. Moreover, web developers have to consider an effective way of storing the collected data from the respective web application. In such cases, designing a database that aligns with all your system requirements would be the best way to get grips with database development.
One of the primary points is to decide the technology used to develop the app. Some may use the agile method, whereas some may use the modular method. If you are using the modular method, each part will be separately developed and then brought together. Additional skills like Adobe Photoshop, HTML, CSS, and Java can also help in developing a well-rounded website. You can always refer to reliable sources and website development guides to get more knowledge about the latest technologies and other factors of web development.
Branding plays an essential role in each and every company's image. A thoughtfully placed branding strategy helps increase the awareness of the brand. Moreover, it is essential to create a strong and positive perception of the brand with the help of a logo. Eventually, it becomes a way people perceive a brand. A unique representation of your brand provides business consistency by giving your customers a remarkable experience.
An authoritative domain and good hosting are needed to make the website run smoothly. Quick loading times and support with HTTPS and SSL certification are a must to ensure the highest level of safety. Sites with these are trusted more than sites that don't possess the same.
For a project to be successful, there should be good camaraderie and communication between the parties. Good communication ensures speedy redressal of the issues. The channels in which the developer is available also make a difference.
How to choose the best web developer??
A robust web application development can be materialized by a good web developer. A web app developer should be able to recognize the needs of the client and design in a way that meets all the parameters. But the more important question is how to recognize the best web developer? What are the attributes that need to be checked or rather analysed that define the best web developer? A broad guide to land the best web developer:
In this age of internet explosion, we come across various types of websites. There are eCommerce websites, educational websites, media websites, portfolios etc. It is vital to decide the type of website that you want for your business. The framework of the website depends on the same.
App Development Technology
When building the web application, it has to be clear on the app development technology that is to be used. This helps in creating a roadmap to develop the web app. Whether we use agile development or modular development, the developer should be familiar with the same. He should possess additional skills like Adobe Photoshop, HTML, CSS, Javascript etc.
When looking at web development, it is critical to note the project management abilities of the developer. Will they understand the requirement? Can they meet the deadline? Do they have the ability to meet any changes required in the project? Is a clear workflow present? It is better to address these issues and have a clear understanding before entering into the project.
One of the most important aspects of a web app development project is its budget to avoid overshooting costs. The company has to pre-decide the money and resources it is willing to expend for a specific project. They also need to focus on other factors impacting the budget estimation such as project complexity, timeframe along with tools and technologies to be used.
In-house development or Outsourced
Building and maintaining a web app requires a certain level of expertise. Depending on the scale of the web app, the company can hire an in-house developer or go for a freelancer. Freelancers are available through platforms like Upwork, Fiverr, Freelancer etc. You can always hire web developers for the project alone or even for back end maintenance and get robust services. You can also outsource web application development to development agencies. They have the required resources and manpower to execute the web application development.
Front-end or back-end development
A web application incorporates both back end as well as frontend development. You can hire developers for either front-end or back-end development or even develop the entire web app.
A successful website is developed after careful planning and processing. The cost of building a website is directly using a website builder or you can use a professional website builder to develop the same. But hiring a professional website developer has its own advantages as you will have
Dedicated team
Extended team if required
On-time delivery
Fixed Price Model
Routine Maintenance
Regular Updates
Project-based development.
Overall, choosing the best method for developing a web application depends on the needs of the business while keeping the end-users in mind. A good web app not only has to solve the requirements of the end-users but also make it easy for them to access.
Supplying them with the right data at the correct time without loss of information is one of the key requirements of any website. Quick loading time, attractive typography, pleasing colours, and easy navigation can propel a website into the limelight.
Chris Mcdonald has been the lead news writer at complete connection. His passion for helping people in all aspects of online marketing flows through in the expert industry coverage he provides. Chris is also an author of tech blog Area19delegate. He likes spending his time with family, studying martial arts and plucking fat bass guitar strings.