You have a decent looking website and well-written content for it, but you are still not getting enough sales as much as your competitors are. Why? Probably, this is why you are reading this blog. Digital marketing changes every year, it gets more competitive than the last time. And why not? There are almost 1,805,260,010 websites on the Internet. You need to stay up to date with the latest strategies to make your online business stand out from the rest.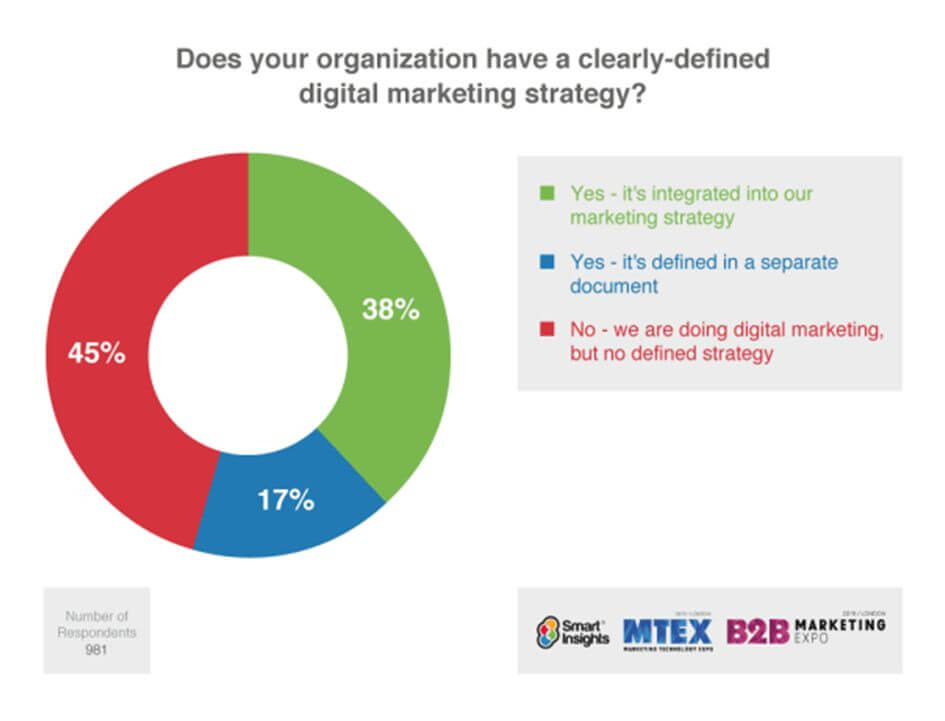 Image source:https://www.smartinsights.com/digital-marketing-strategy/
I have compiled a list of the sure-fire digital marketing techniques that will bring more sales and productivity to your business. Let's dive in.
Keep your website content fresh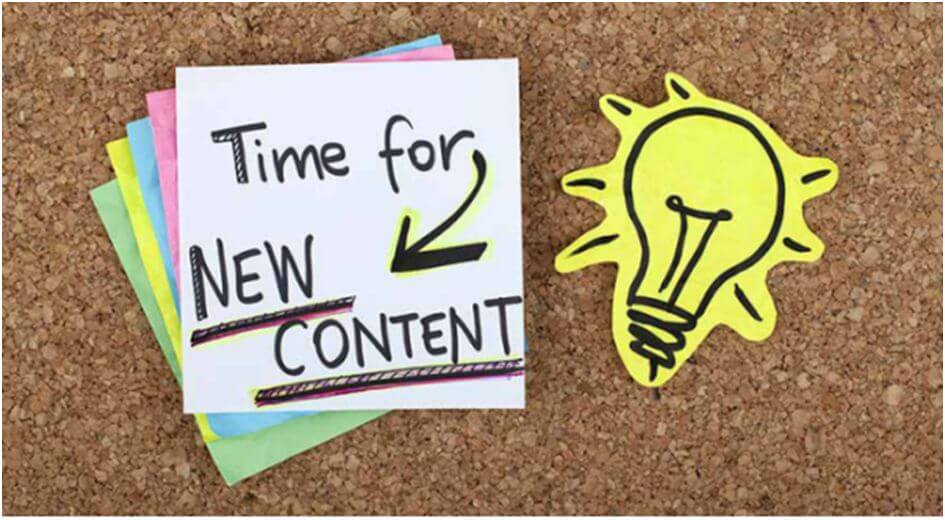 Image source: http://www.seovisor.com/
Did you know almost80% of US customers trust advice and information only from blogs?  Also, companies that update blogs on a regular basis consist of 97% more inbound links. Therefore, they tend to enjoy more online traffic to their website. Google loves it when you update your old pages with new information. This is also known as 'evergreening.' Say you wrote a blog on '10 tips to nail assignments without help in 2019.' Now it's time to update the content and republish the article for 2020. The bottom line is that you should update your website content as often as possible.
Focus on Local SEO as well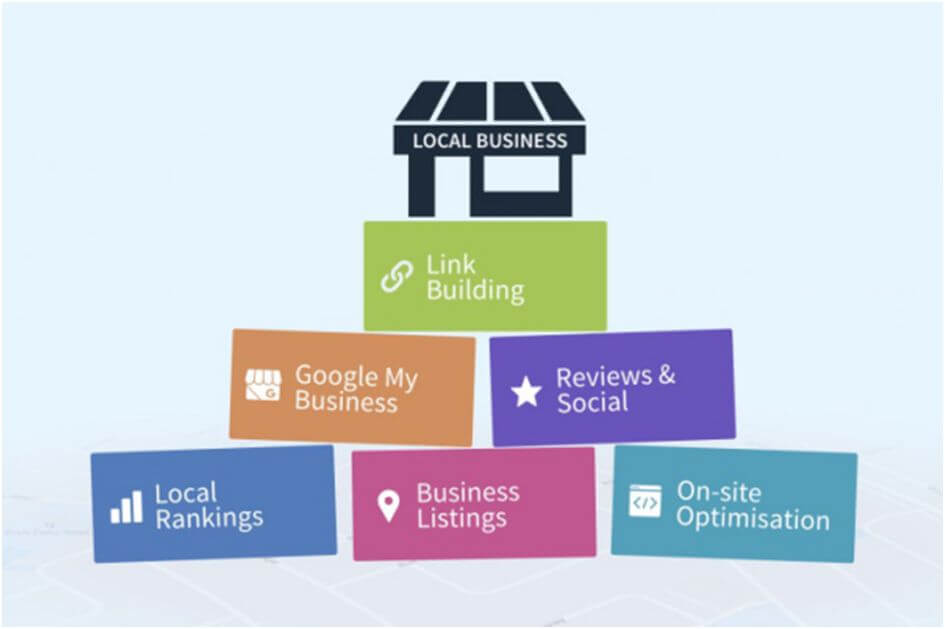 Image source:https://www.brightlocal.com/local-seo-tools/what-is-local-seo/
If you think local SEO is old school, you are seriously unaware of its unavoidable importance. Don't you look for restaurants near your home? Wouldn't it be convenient for you to go to a local pharmacy? Your target clients think the same way! They usually use region-specific keywords to search for companies which in close proximity to their locality. You must also write content using those area-based keywords. Use schema markup, business NAP and local link building strategies to expand your business in cities and communities.
Provide a high-end customer experience
Customer satisfaction must be your first priority. From your website interface to the quality of your products or services, everything should suit your target clients' demands. Make sure your target audience is able to relate to your business with positive experiences and emotions. The two most crucial SEO ranking factors of 2019 are responsive design and website speed. Incorporate features like faster loading speeds, cross-platform functionality and intuitive navigation in your website for the best user experience.
Nail your online reputation management strategy
Almost 91% of people read online reviews regularly and 84% of them rely on these reviews more than anything. Nowadays, sharing a positive review is not enough to win over the trust of your target clients. You need to have a proper online reputation management strategy. The strategy must have a set of guidelines to outline the language used to respond to the reviews (both good and bad.) Do not forget to respond to reviews or complains of dissatisfied customers as soon as possible. A proper ORM strategy will improve the overall brand image to a great extent.
Create a Google My Business profile
If you have a physical store and you want more people to know about it, let Google know about your business first. The best way to do it is by creating a Google My Business profile. This list will help your target clients find, call and review your business easily on the web. You can also link your website to this profile, thereby providing immediate access to your crucial company information to your customers. The GMB listing will also help you enjoy a slew of ratings and reviews from customers.
Do not ignore the power of a strong call-to-action
A strong call-to-action can make all the difference between a successful online marketing campaign and a poor online marketing campaign. You can use it at the end of your content or throughout the content depending on the topic. Here are some examples of effective call-to-actions that customers can't help but click. You can provide free quotes, newsletters or assessments in your call-to-action to grab the attention of your potential clients. It will funnel the most relevant customers for you, thereby generating better and stronger leads.
Merge SEO and SEM for the maximum effect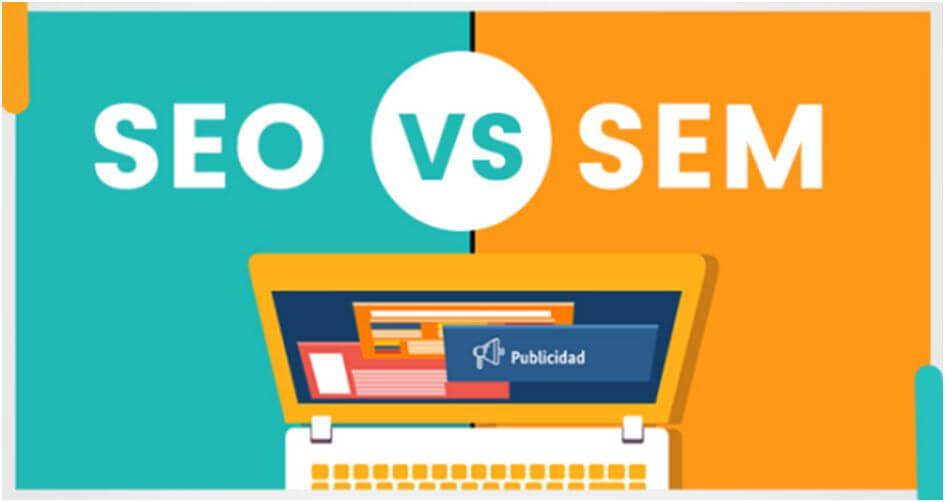 Image source: https://www.janbaskdigitaldesign.com/blogs/seo-vs-sem/
In my opinion, the combination of SEO and SEM is the best recipe for search engine success. It is only through these two strategies that you can convince your target audience to choose you over your competitors. Both SEO and SEM will help you enjoy both organic and paid search results. This will help you dominate the search engine results page for your set of keywords. Execute optimised pay per click campaigns to generate new leads. SEO may take some time to reflect the results. But I bet the wait is worth it.
Generate landing pages specific to your audience
Avoid delivering too generic landing pages if you want your website to rank on the first page of Google. It's high time that you started building landing pages catered specifically to your target clients. Make sure these pages are built solely on keywords and information that your audience would search for online. Add a strong call-to-action and a link to your main website in case your potential customers want to know more about you and your services.
Build a robust social media presence
There are almost 3.48 billion social media users in 2019 and the number increases by almost 288 million every year. Can you imagine the amount of traffic your website can have if you get the social media marketing techniques right? You can use various platforms such as Facebook, YouTube, Twitter and Instagram to build brand loyalty and keep your clients informed. You can also use Facebook Pixel to retarget visitors and measure your ads results, track conversions, etc.
Keep a regular check on your online performance
You can stay updated of your website's performance with the help of Google Analytics tool. This tool lets you focus better on your digital marketing strategies, their effects and an ideal budget they require as well. Thus, you can invest wisely. Take a look at the valuable sources that generate traffic to your website and also the ones that aren't playing any role. You can have the regions and demographics of people who visit your website and modify your digital marketing strategies accordingly.
These ten tips can transform your online business within a few months. Implementing these tips will help you increase brand awareness and boost traffic to your website. Good Luck!