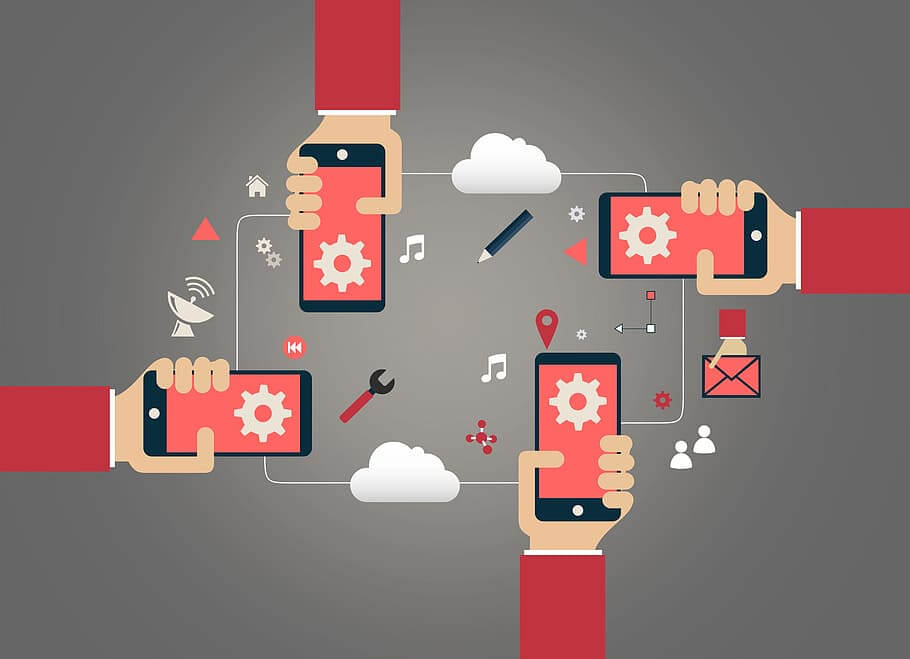 More than half of the businesses today have a blog on their website. Not only these, but various other types of web content are also used to market one's business in the present age of digitalization. Smart entrepreneurs know the importance of content marketing for recognition as well as to get a wider reach among the audience.
The need for content marketing is increasing as people are understanding its advantages. Businesses are hiring digital marketing agencies or freelancers to handle their content curation. With apt knowledge, it is also possible to carry out such marketing by the business itself.
Tracking the progress of such promotions on search engines is as essential as creating the site. Search Engine Optimization, Web Analytics, and such metrics help in getting the reports for your content quality and related website rank.
Here are some tools that can help in studying the changes in the search engine results for your web content.
1. SEMrush

(Image credits: Semrush.com)
SEMrush tool is a complete package for website analysis. From making the content, determining the best places to market on, and optimize the search engine results.
The competitive analysis will help you interpret the best keywords to use. You can see the keywords used by rivals for site optimization. Understand your own and other's ranking for specific keywords. Compare these for performance such as traffic, monthly search volume, Cost Per Click estimation, and popularity.
The landing pages of similar sites can be viewed for the subject keyword. This way, new ideas can be obtained. Find the right keywords.
Competitive Positioning Map on SEMrush will give you instant insights into direct competitors based on domains' organic traffic, keywords. Moreover, your strengths and flaws can be checked.
Data for different devices can be optioned. Desktop and mobile data are the main features. With the Position Changes Report, you can keep yourself updated on the competitor's domain score. Changes in domain placement can also be viewed.
There is a side-by-side comparison feature available so that you do not have to constantly switch between pages to get needed data.
Factors that resulted in the website drop down like lost or declined keywords will appear along with the number of positions that akin websites have lost. Keywords that affected websites positively to enter top rankings will also be suggested so you can improvise in suitable ways.
You can explore the paid search strategy too. The Ad budgets of competitors can be seen here. Similarly, you can simplify your budget allocations by researching different angles like current state, seasonality, keyword volume and expected results.
The landing pages of the backlinks can be monitored.
SEMrush gives you many Ad examples from industry leaders for reference. You can determine the successful calls to actions, emotional triggers and make changes in your own promotions for increased benefits. If a particular method has been used by a company for a long period of time, it shows the effectiveness of the idea.
One of the major parts of Pay Per Click advertising is Google's Display Network. The Display Advertising tool will help you analyze other's ads and get insights into their GDN plans. By searching the domain name, get data on various campaign aspects such as:
Ad Trend
Countries
Devices
Formats
You can locate where competitors are promoting with the AdSense Publishers Report and decide where you want to place your content ads for the highest reach. Websites that give a referral to competitors will be a relevant source of backlink for you as well.
You can spot websites that you have not approached to market your offerings.
Planning your content is easy with the writing assistant. You get the recommended keywords that are meaningfully connected to the target keywords. There are alerts for keyword stuffing. If there are any broken links found in your content, there will be a warning.
You will be able to write a well-structured and SEO-friendly article with this feature.
The report generation is easier than ever with the PDF converter and scheduling option for regular distribution. Customizing the report is possible as per your company's format.
2. Ahrefs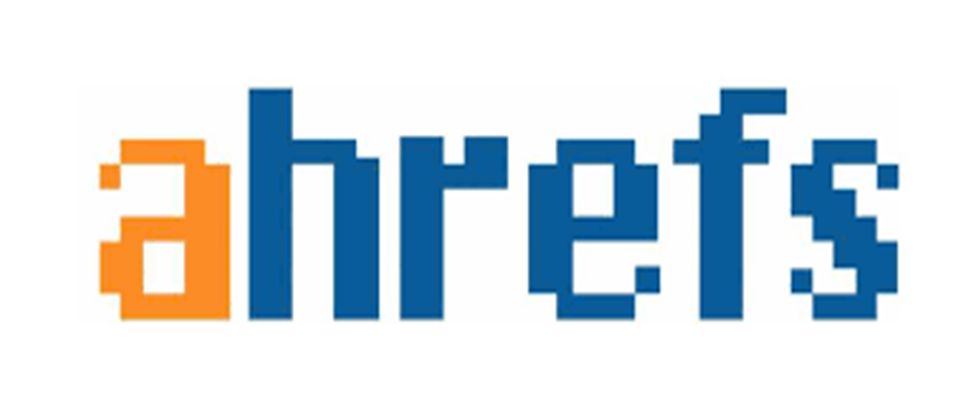 (image credits: clickz.com)
This paid tool comes with an offer of one week trial for $7.
Over 100 SEO issues can be checked with Ahrefs. Analyzing can be done for various problems related to:
Title – very long, too short, duplicating, missing words
Links – internal and external links, broken links, redirects
Performance – slow pages, size of the resource file
Crawlability – Nofollow pages, No index pages
Image – image size and alt text
Visual data about SEO with charts and comparisons can be received. This makes comparison hassle-free. You can schedule SEO checks for a particular time. So, checking the changes between the checks can be done regularly.
Ahrefs has its own rankings of website authority known as Ahrefs Rating (AR). The scale ranges from 0 to 100. Higher the number means the site has a better authority compared to those ranked lower.
A backlink database with 19.27 Trillion known links, 170 Million unique domains, and 6.64 pages crawled every day makes the Backlink Checker of Ahrefs the best tool after Google. Every 15 minutes, the backlink index gets updated with new information.
You can check the number of referring domains, the number of backlinks, domain rating, Ahrefs Rank of any website with the backlink checker. So, you can also learn the reliability of the page you are linking to or getting a link from.
Analyzing search results, comparing local Search Engine Result Pages, estimating traffic can be done with the SERP Checker. By learning this information, you can improvise your content for a higher position on the results page of search engines.
The Broken Link Checker will show you the broken links and keep your site clean from dead redirects. To do this:
Insert your URL into the site explorer
Go to "Best by links" report
Apply "404 not found" filter in "HTTP codes"
By restoring the missing pages or putting up 301 redirects to other pages on your site can help you get the links back. Besides, you can detect broken outbound links too. This way you can prevent any inconvenience to your readers.
Get ideas for keywords with the Keyword Generator. Choose long-tail keywords and those that have the least competition to easily rank the keywords. Target the high search volume and low difficulty keywords by combining the filters.
Ahrefs provides keyword research not only for Google but also for YouTube, Bing, Yahoo and six other search engines. Check your rank for the target keyword with the Keyword Rank Checker. It gives access to web page ranks across more than 150 countries falling under the top 100 category.
Keep track of the competition with SEO metrics for top-ranking pages to know what you have to overcome to get to the first page. The database has more than 7.4 billion keywords. And this is continuously growing.
3. Woorank
(Image credits: woorank.com)
With this woorank tool, you can analyze the progress of your content promotion and easily share it with your co-workers and clients. There is no limit for the website review generation. You can track your progress as many times as you wish to.
Recommendations to optimize the website rank and online performance with the help of content marketing, Search Engine Optimization, social media marketing, and other methods are provided. With these recommendations, you can easily know the drawbacks of your writings and fix them to get better results.
For new users, there is a 14-day free trial to check how this tool works for them.
With the competitive analysis feature, you can keep an eye on the competition. Learn what they are doing to get expected results. The keywords that are being targeted can be checked and you can then plan your strategy likewise to enhance your website ranking.
A set of tasks sorted by priority level is offered. With the help of this checklist, you can manage your work more efficiently. You will know which one is more important and needs to be completed first. Along with this list, there are more than 70 customized tips to optimize your content to get noticed by the search engines.
The keyword research tool enables you to track keyword competition, previous performance, monthly search volume and those keywords used by the competitors. Issues in the content and other technical problems hindering SEO can be determined with the site crawl analysis feature. It will make every corner of the website crawled by the search engines.
Reports can be downloaded as a PDF file. With one click, you can adjust it according to your brand's color and insert the logo. This makes sharing of the reviews and results uncomplicated. You can print or share this report with your colleagues and clients.
Use these tools to keep track of your content success and improvise whenever necessary. When you make progress, check what factors helped in it and keep repeating them accordingly.
Krunal Soni is the founder and CEO of Thrillax Private Limited, a digital marketing company in ahmedabad. He holds expertise in diverse fields. His 15+ year spree in this field has earned him clients, and their faith in his tactics. His intelligent strategies have put Thrillax among the leaders of Digital Marketing as per the Clutch report of 2019. A systematic approach, transparent processes and friendly mentoring have allowed him to prioritize and manage a work-life balance.