With the advent of smart devices such as phones and laptops, along with the push for each country for networking infrastructures to enable high-speed internet to its public, more and more people are now having access to the internet. Further, all offline activities are now pushed towards digitalization, thanks to the ease and comfort they provide to people. Marketing is no exception, with the digitization push, new methods for promoting products have evolved such as emails, social media, webinars, search engines, mobile applications. This has created a completely new domain known as digital marketing.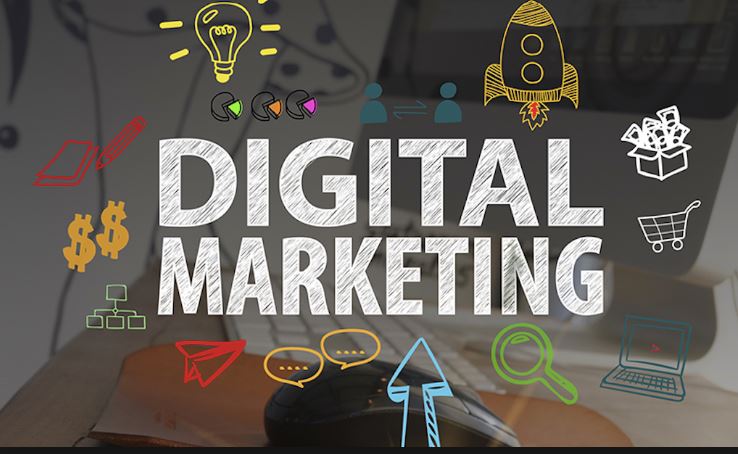 No doubt traditional marketing still holds a fair amount of market share, however, with the advent of digital marketing methods, more companies are inclined towards digital marketing due to the immense benefits it offers.  As a result, many opportunities for professionals are created to work in the digital marketing field and it is growing at a rapid rate. This is a high time for all professionals to take a digital marketing course and make a successful career in this field.
Digital marketing specialist is one such role which can be looked upon due to its high demand and earning potential. Before going into the details of the roles of digital marketing specialists, let us first try to understand who a digital marketing specialist is.
Digital Marketing Specialist
The digital marketing specialist role is similar to marketing professionals. The difference lies in the channels used to achieve the objective. Digital marketing professionals rely more on technology and creativity compared to traditional marketing professionals. Overall responsibility for digital marketing professional are listed below
The primary objective of the digital marketing specialist role is to enhance brand awareness.

Develop strategies to promote products and services online.

Conduct market research for identifying ways to reach more customers or to reach customers in different ways online.

Identify new consumer markets, and gain knowledge about consumer trends and demands in the market.

Drive marketing campaigns according to strategies devised and help organizations to achieve their goals.
We have looked into the overall responsibility of digital marketing specialists. In reality, a Digital Marketing specialist can work in various capacities in an organization. You may also think of it as specific roles needed to perform. If one is willing to work as a digital marketing specialist, he needs to be aware of the different roles. Roles he may need to work on are search engine optimization, paid search (PPC is commonly known as pay per click marketing), or conduct market research for sales growth, maintaining social media campaigns, and so on.
The list above does not cover all roles and gives a glimpse of what digital marketing specialists may work on. He may work on one or more than one such capacities utilizing his potential in terms of both creativity and technology or it may be a combination of both.
SEO (Search Engine Optimization)
The aim of SEO is to help companies improve website traffic keeping rules and regulation of search engines in mind. Organic traffic can be improved by using the right set of keywords and offering relevant content so that customers can easily reach the company website. SEO needs to keep track of updates of search engine algorithms in order to improve the website traffic. The common tools used by SEO include Google Keyword Planner, SEMRush, and Ahrefs.
Content Marketing
The content marketer ensures the development of content relevant to the objectives of the company as well as based on the requirements of the target customers. The high-quality content created should be consistently delivered to customers to build strong relations and repo of products or services. For this, a content marketer should have strong writing skills and SEO tools knowledge. The primary responsibility is to find out which topics engage customers and improve traffic to the company's digital media. All this requires using analytic tools and services like WordPress, Joomla, Magento for creating, editing, and optimizing contents online.
Social Media Marketing
As an expert one may need to use the potential of social media platforms to enhance brand value and directly connect to customers and get feedback or view of customers on product or services in terms of comments, likes. Moreover, direct links can be provided to products to improve website traffic. Some other methods used are organizing contests, hosting videos, and driving marketing campaigns.
Tools like Facebook Analytics, BuzzSumo, Tailwind, Buffer, Hootsuite, are used.
Web Analytics
An enormous amount of customer-specific data is generated every second. Analysts should be able to understand which data can be easily used for improving digital marketing data. Data such as the total number of website visits, click-through rate, customer profile information, age, gender, bounce rate, conversion rate are very helpful. With the use of powerful analytics tools such as Google Analytics and Google search console, web analysts can easily collect, categorize, and analyze data crucial to provide great actionable insights. This eventually leads to understanding and enhancing brand awareness.
Bot Developer
Nowadays with the advancement in AI, new customer service such chatbots are developed. This is to enhance customer experience and encourage them to purchase products or avail services. It requires a good understanding of product or services along with AI knowledge.
Conclusion
We have seen how digitization is shifting the paradigm and new opportunities are being created in every field. It is time to change ourselves and leverage the new opportunity created. Digital marketing is one such opportunity wherein you can make a successful career. Looking at the roles, it does seem quite challenging at first as it requires you to be proficient in creativity and technology both. However, at the same time, it has huge earning potential and demand. This gives a sense of job security which is very crucial in current scenarios.
Having said that, if you want to start your career in digital marketing, all you need to do first is to assess yourself carefully and understand the role you are interested in. It could involve creative, technological, or both skills sets. Once finalized, opt for online courses to build or groom required skills. Certification is recommended as it helps you assess the current potential and gives confidence to hiring managers during interviews. So without wasting your time get started. All the very best!
Chris Mcdonald has been the lead news writer at complete connection. His passion for helping people in all aspects of online marketing flows through in the expert industry coverage he provides. Chris is also an author of tech blog Area19delegate. He likes spending his time with family, studying martial arts and plucking fat bass guitar strings.