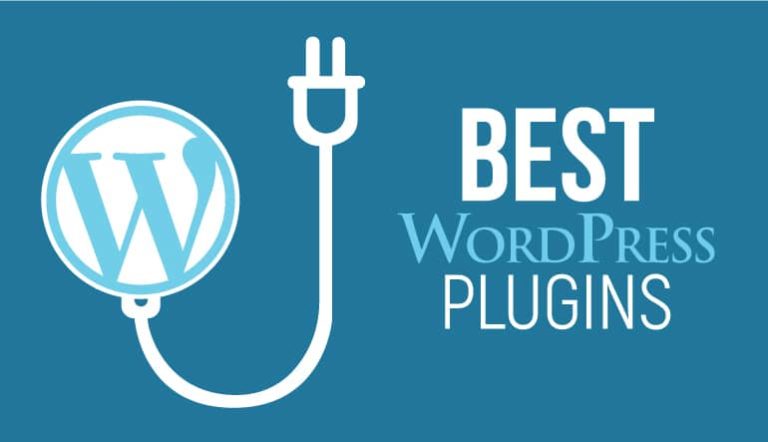 WordPress is the talk of the town at the moment, and almost everyone is opting for this CMS because it's just the best. Think about it? Is it not great that you do not need any knowledge of coding, and there are no other technical necessities that you need to work on to build a website? With WordPress, all you need to do is to make an account and start customizing your site with all those grand themes and plugins available out there.
Speaking of which, not using a WordPress plugin, is like missing out a significant ingredient while cooking a great website. Hiring a web design company is excellent, but with the right kind of plugin working in the backend, you can do wonders to your website in terms of its aesthetics, functionality, and efficiency. The reason we mentioned Dubai is that under the latest initiatives of the government, technology related services are booming. Therefore, you can hire a great company at quite reasonable rates.
Without a WordPress plugin, you will always feel like something is missing.Keeping the importance of a WordPress plugin in view, today, we are going to jot down some of the best ones that you must try this year. All these plugins are one of a kind, so do take notes and opt for the one that suits you and your business the best.
1-Yoast SEO
The first on the list that we have for you is Yoast SEO, and it is for those who consider search engine optimization critical for their business website. This plugin can come in handy as it offers a real-time analysis that will help you in optimizing all the content of your page, including the images, titles, meta descriptions, and even the keywords. With this plugin, you can also analyse the readability of your content, the length of the paragraphs, and the sentence structure, etc.
Other features of Yoast SEO are;
Automatic generation of URLs
Creation of XML sitemaps
More control over breadcrumbs
These are the features offered in the free version of Yoast SEO. If you opt for the premium one, you can enjoy even more benefits. It's just that even with the free version, you will be able to make a massive difference in your site's ranking, so you should give it a try. Even many SEO services provider recommend Yoast plugin for wordpress websites.
2-Gravity Forms
Gravity Forms is the plugin that's being used by more than a million people at the moment because with this plugin; you can create a contact form on your site easily. It's excellent how, without any technical knowledge, you can easily create a complex contact form on your website without any hassle. In case you want, you can even break your customized form and create multiple pages out of it. Along with that, it would be great if you add a progress bar on that form so that your users can know how far they've reached and filled in the form. Other than all of this, with the Gravity Forms plugin, you can also easily schedule the appearance and disappearance of the forms at certain times. Gravity Forms is a paid plugin, but the price is worth the benefits that you'll be reaping.
3-Lazy Load
Your visitors do not have the kind of time to wait for your pages to load. They need faster loading websites that are responsive and can open on any device and any screen possible. Speaking of which, Lazy Loads is a WordPress plugin that can come in handy to you in this regard. This plugin only displays the images and frames etc. when a visitor wants to view them, and that is how the HTTP requests reduce in number, and the page load time decreases too. The best part is that there's nothing technical that you need to learn to use this plugin; in fact, no JavaScript library and no jQuery, etc. are used. This also is the reason why the weight of the script is below 10KB.
4-WordFence Security
Both paid and free versions are available for the WordFence Security plugin, and the features offered are numerous, which is why you might end up impressed with it. You see, website hacks and cyber-attacks are growing with time, and right now, online security is one of the most important things. From malware, backdoor, virus scanning to email alerts for critical issues, and warnings, this plugin has a lot to offer. No matter what business you run online and no matter what kind of a website you own, we would recommend this plugin to all of you. The reason as said earlier, your site's security and the security of your user data must be your top priority.
5-WooCommerce
Are you looking for some real-time eCommerce adventures? Do you want to take your online shop game to a whole other level? If yes, then you need to try the open-source platform "WooCommerce" that's especially for all the WordPress users out there. With WooCommerce, you will be able to sell your products and services with great ease. It is one of the easiest of all plugins, and it can come in handy to you if you own a WordPress website. Right now, we are sure of the fact that there's no other plugin that can match or beat WooCommerce. The reason behind it is the endless option of customization. You can make anything and do anything to sell your products online. Honestly, we will recommend this plugin to all of you, especially if you do wish to grow your online business and your customer base.
6-HappyForms
Whether you want to create a feedback form, a contact form, or a lead generation form, the HappyForms plugin will be the best option you will opt for. It's one of the most popular plugins that's used for the creation of forms on WordPress websites. On top of it all, what we love about this plugin is the fact that it comes with user-friendly features. With a single click, you will be able to create several different columns. Upon submission, you'll get a confirmation message, and other than all of this, it is mobile-friendly, so yes, you should give it a try.
7-Modula
Maintaining the visuals of your website is one of the most important things, and that's where you should try using Modula. This plugin is user-friendly and extremely easy to understand. With just a single click, you can make custom grids, masonry grids, and even lightbox galleries that can do wonders to your mission to attract visitors to your site. In case you want to make your website more attractive and compelling, you should go for the affordable premium version. But if you want to use the free version, you can do that too without worrying about the restriction of features. In a nutshell, if you want the perfect gallery on your website that's not only organized, it is attractive too, then you should go for Modula. We assure you that you will not be disappointed once you start using this plugin on your WordPress website.
8-WP Social Sharing
Want to boost your blog? Well, you already do know that social sharing is the key trick here, and you donot even have to worry about the money because all the major social media platforms are free. What you need to worry about is the struggle that you need to put in, in order to share your blogs and other content of your website on social media platforms. Well, guess what? We do have a plugin for that too, and that plugin is none other than the WP Social Sharing plugin. With it, you can create extremely attractive social sharing buttons that will force your visitors to share the blogs that they like. Don't worry about the speed of your website because the social buttons offered by this plugin are extremely lightweight, and they won't burden your site at all. Several bloggers are currently using the WP Social Sharing plugin, so you should give it a try too. It can really help you spread your content like fire across several different platforms.
9-Akismet
More than 5 million people are using Akismet at the moment, which is something that clearly shows the popularity and worth of this plugin. With Akismet, you will be able to prevent your site from publishing malicious or spammy content that is not good for your online presence. With this plugin, you will be able to control all the comments on your site. Not only this, in fact, as a moderator, you can even turn on the option of getting the comments approved first. In simpler words, until you won't allow, your website won't publish any comment.
10-WP Super Cache
Think about it? Wouldn't your site get a lot faster if the webserver starts using the HTML files instead of processing all those heavy PHP scripts? Well, it definitely will make a big difference as right now; the speed of a site is all that matters. With the WP Super Cache plugin, you will be able to speed up your site like never before, and honestly, this will make a big difference. People love responsive sites that load fast, and that's a good enough reason that explains why you should opt for this WordPress plugin. As far as the price is concerned, well, you donot have to worry about anything because it's not that costly and you can easily afford one, keeping in view the benefits. Our suggestion here is that along with all the other major plugins that you need for your site; you should include this one too because it will help your website a lot!
11-UpdraftPlus WordPress Backup Plugin
Accidental coding flukes and accidental button presses that wipe away all the data are common, but it's a whole another heartache when someone loses all of his hard work and the content that took hours. This is the reason why you should always have a backup software working for you because as a webmaster, only you know how important your data is and how losing it can affect your business. Here, the UpdraftPlus WordPress Backup Plugin can come in handy to you as it's the best plugin to date that will be automatically backing up all the data on your site as per your schedule. Your data will be backed up into the cloud no matter what the size is. All you have to do is to install this plugin and then start using it because it's effortless, and just following the instructions will do the trick for you.
12-Envira Gallery
This one is for the eCommerce store owners who want to update their galleries now and then to show the availability of their products that they are offering. The Envira Gallery plugin, on the other hand, is one of the best and the easiest to use plugin available at the moment. All you have to do with this plugin is to drag and drop the images that you wish to, and that's it. The best part is that this plugin is optimized for web and server performance, so you won't have to worry about your SEO scores.
Last Thoughts
These are some of the best WordPress plugins that we think you should use on your site. You see, all these plugins are just per what people need, and as it's 2021, right now, you are supposed to ensure to cater to the needs of your visitors and customers. These plugins won't only make things easier for you; in fact, they will also cater to your customers, which is where the magic begins. Once you start delivering people what they need and expect from you, that's when your business will grow, and that's where things fall into place. Now without wasting any more time, try these plugins and let us know what you think about them! We can bet on the fact that you are going to find all of them quite useful.
Usman Ali is a Digital Marketing Expert with good experience in Search Engine Optimization and Social Media Optimization. He is currently working as an SEO Expert in FME Dubai– a leading Dubai web design company. He is passionate about Digital Marketing and loves to write on various topics and express his thoughts in the form of write-ups. You can find him on LinkedIn.